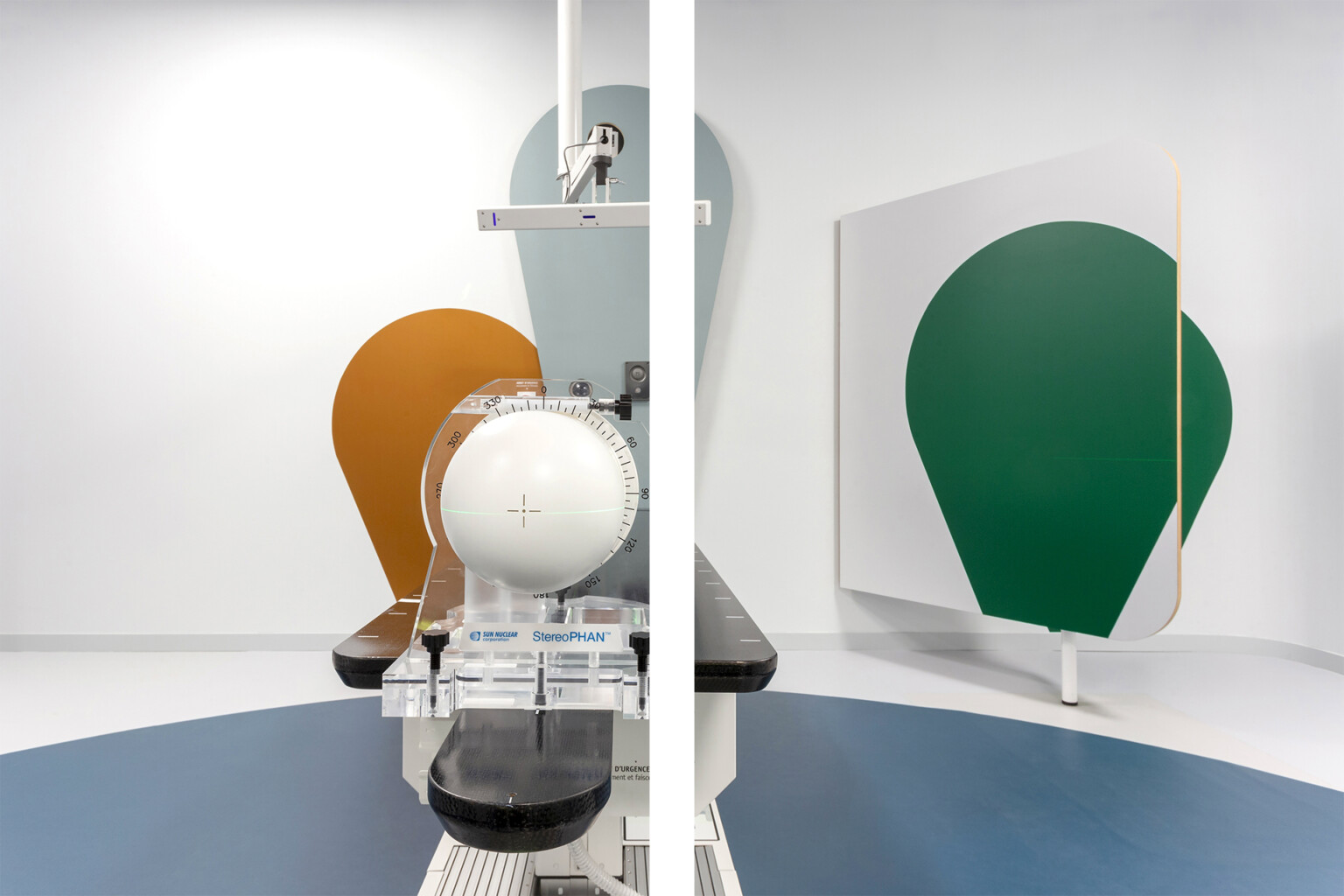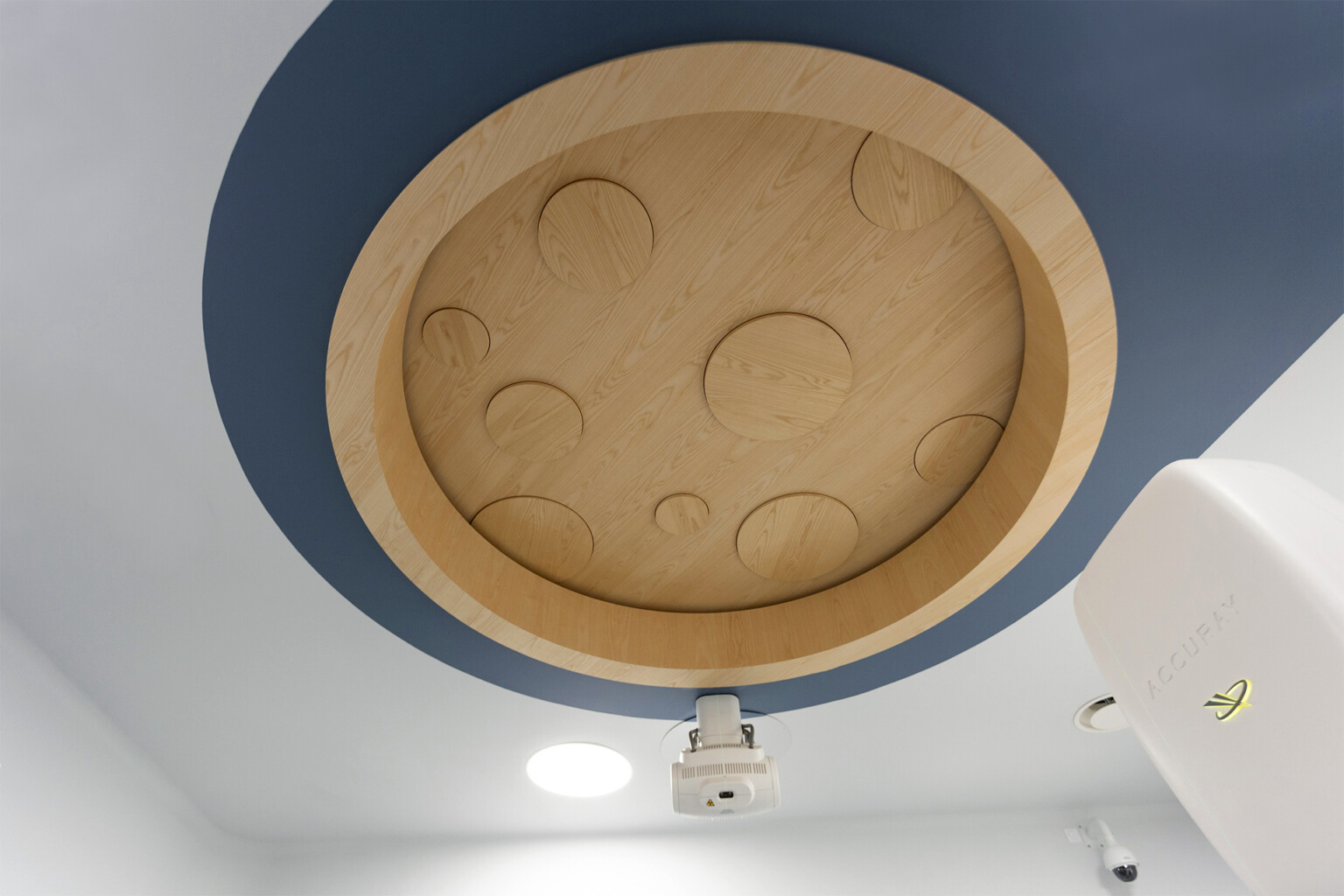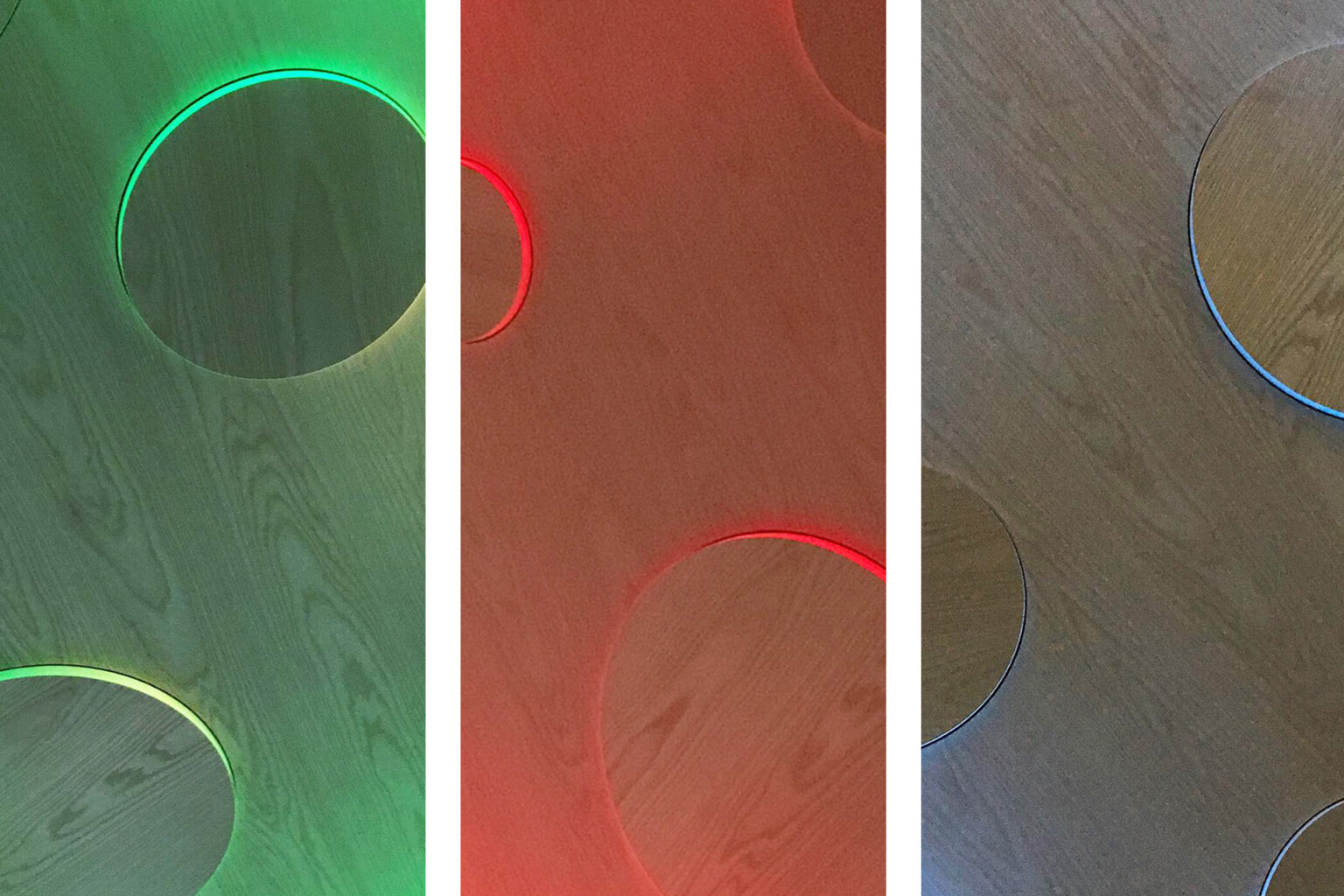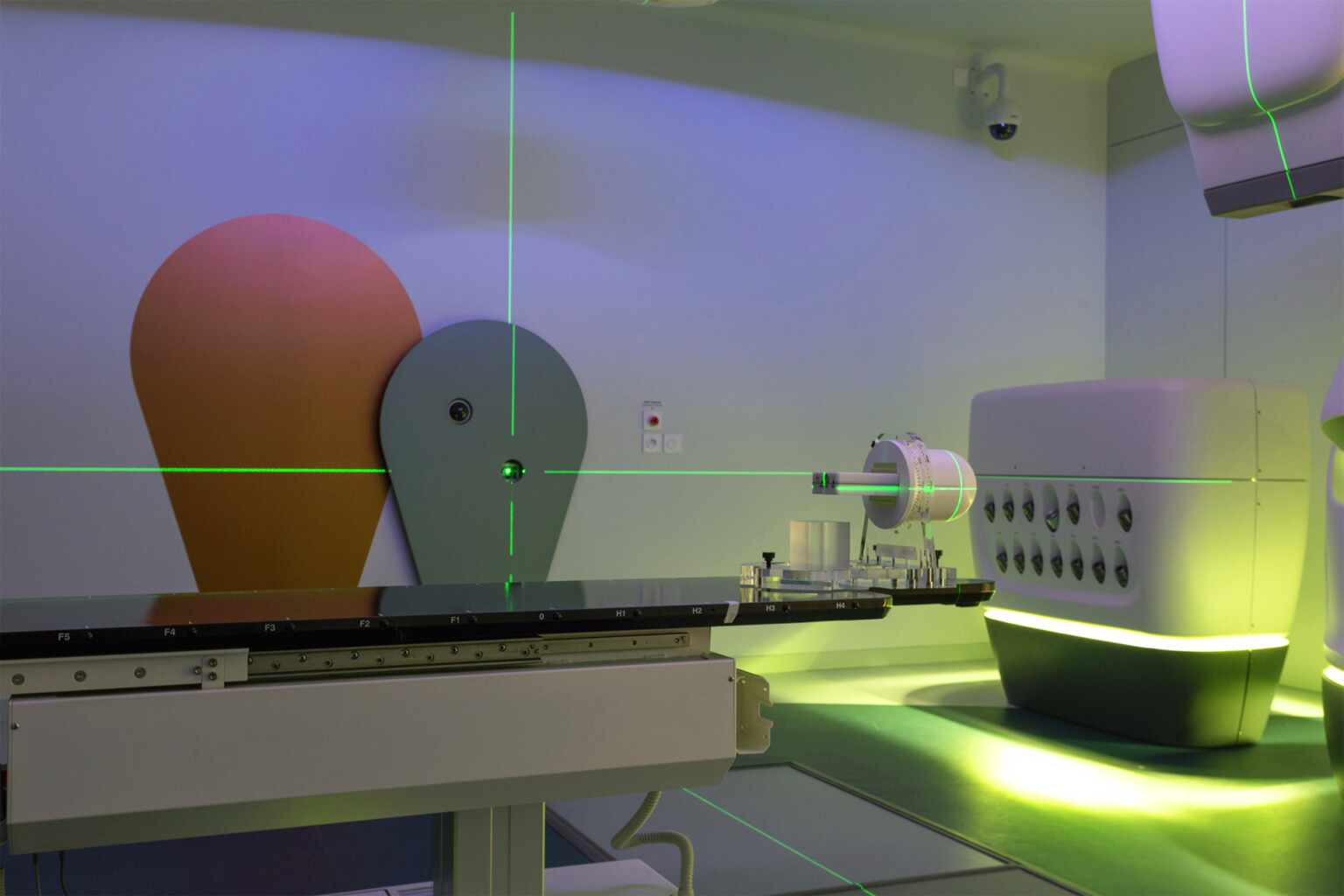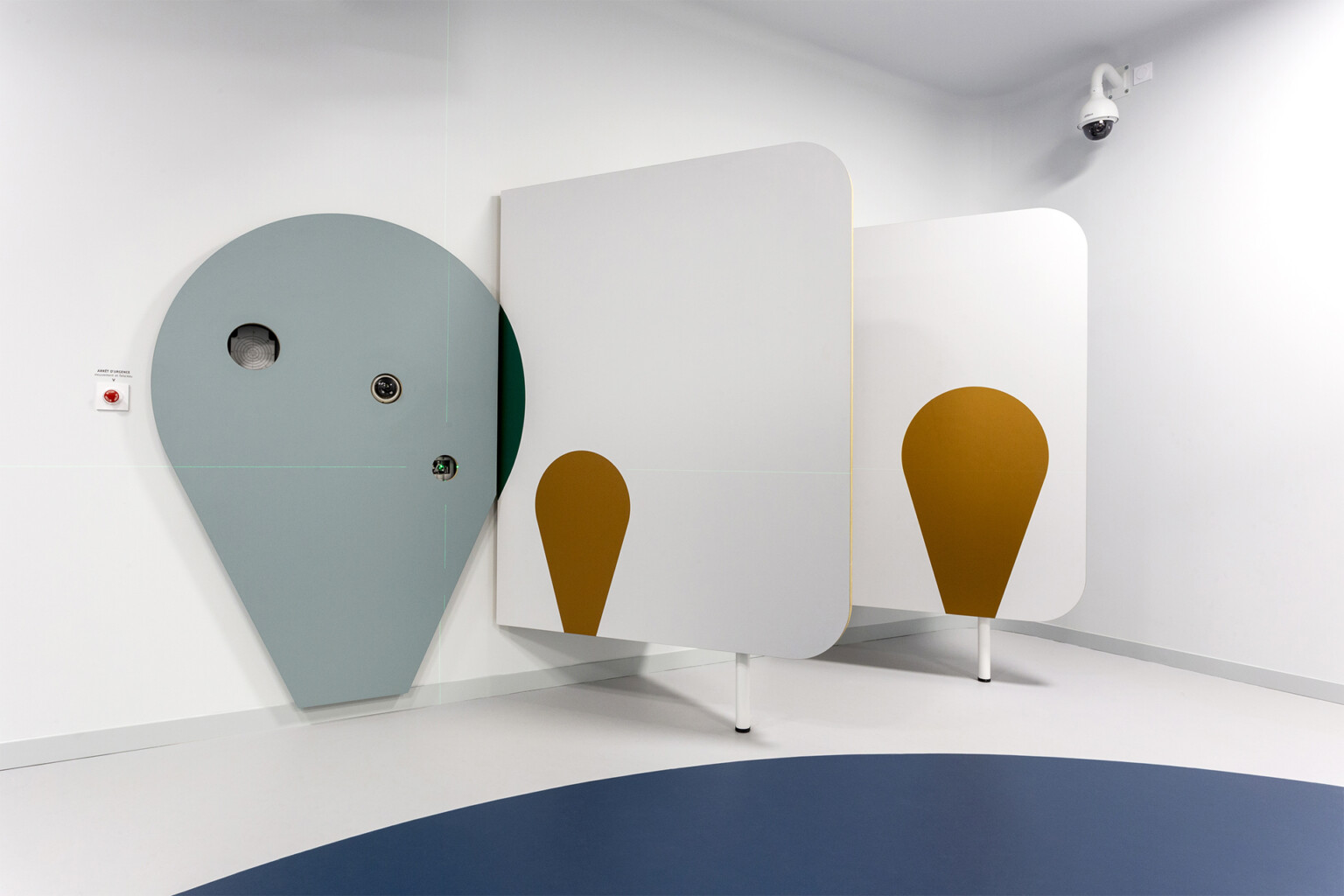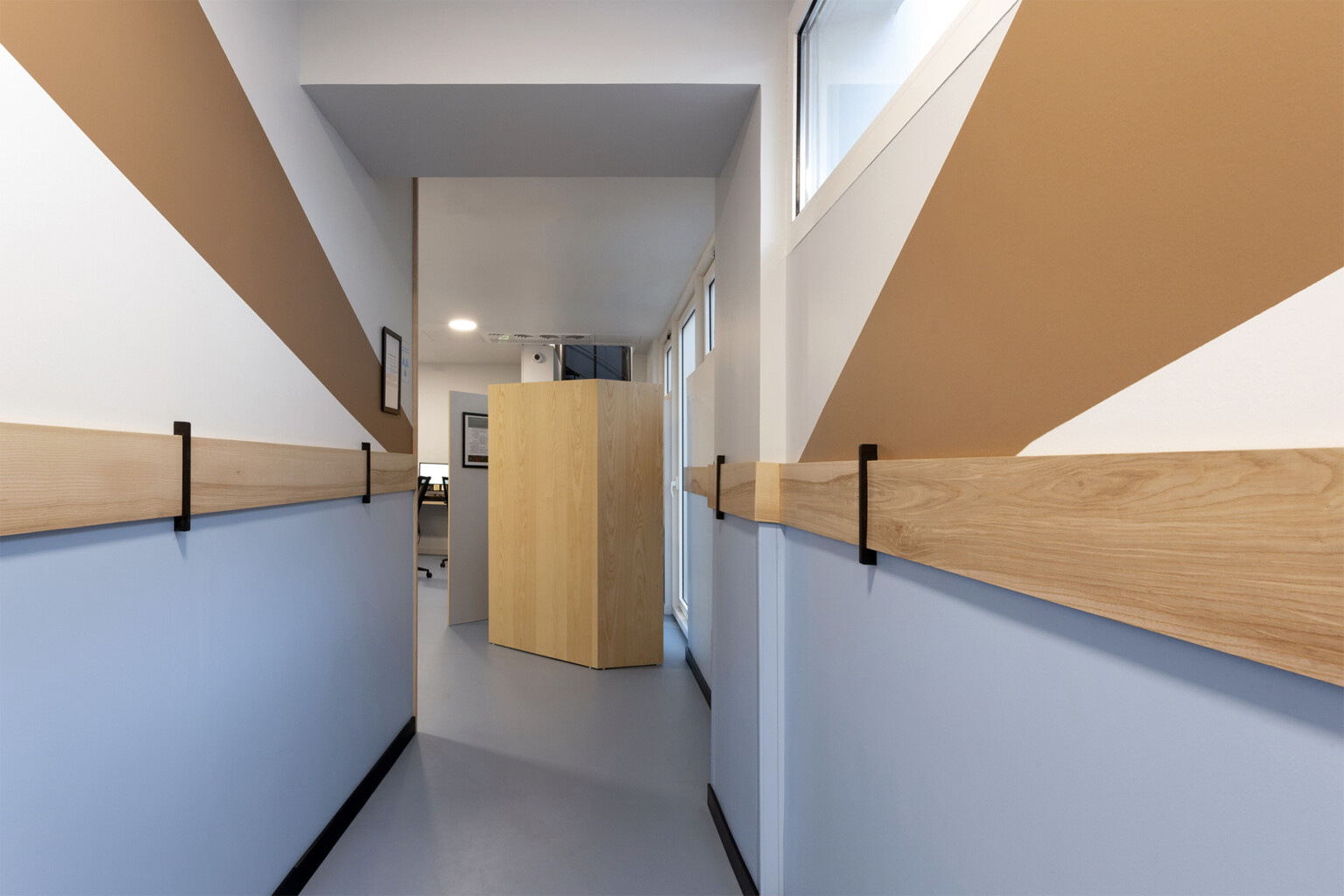 Radiotherapy bunker, CCGM, Clémentville clinic Montpellier (FR) 2019
Staging the oncological treatment with the CyberKnife robot, the inside of this bunker presents a landscape of soothing shapes. At its zenith, a "full moon" of ash wood offers a dynamic lighting which indicates the duration of the treatment. On the menu for the patient: a tint and a musical field.
Mise en scène du soin oncologique avec le robot CyberKnife, l'intérieur de ce bunker présente un paysage de formes apaisantes. En son zénith une "pleine lune" de frêne offre un éclairage dynamique qui indique l'écoulement de la durée du soin. Au menu pour le patient : une teinte et un champs musical.
Avec Ildiko Bede - Production plafonnier JPB Menuiserie