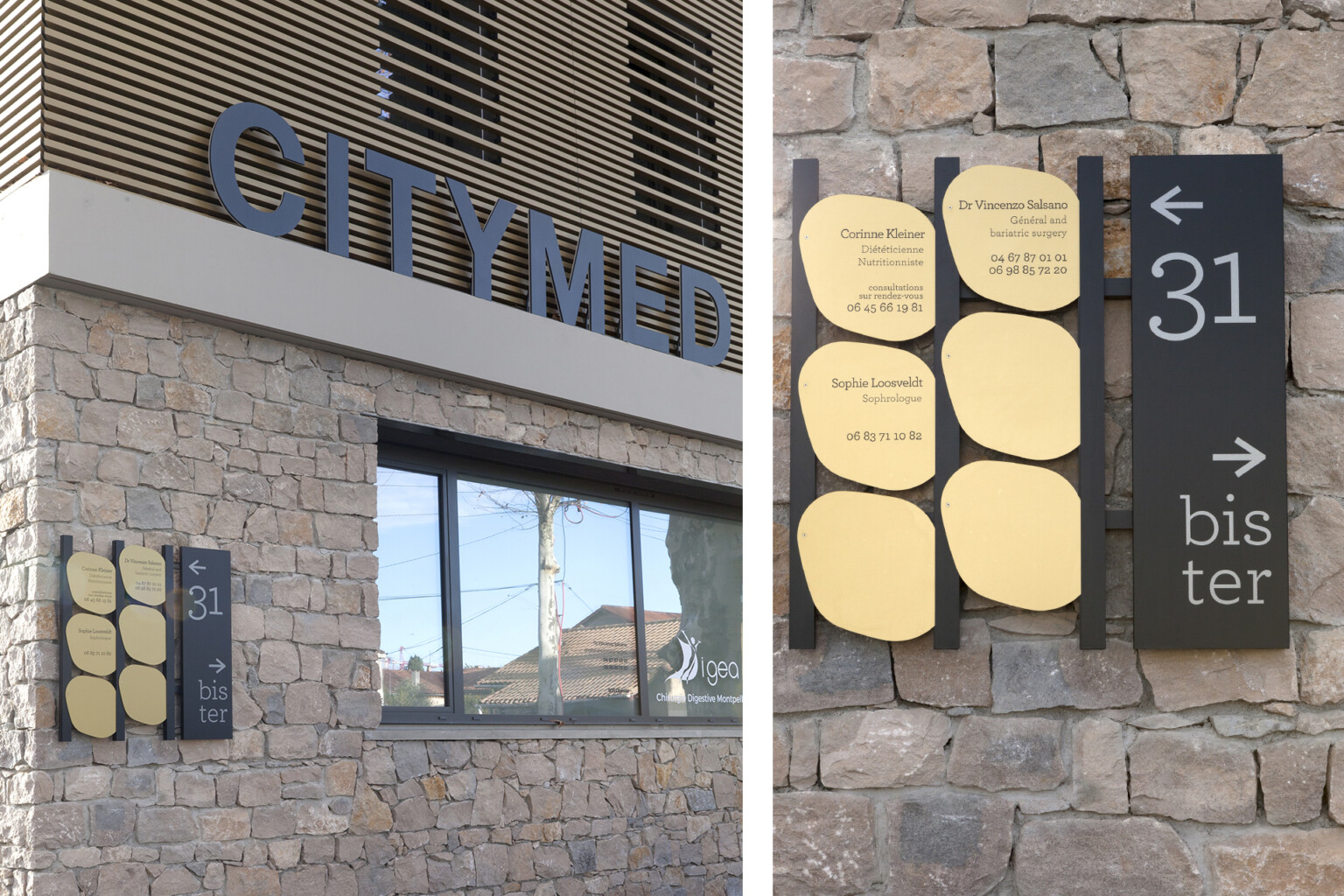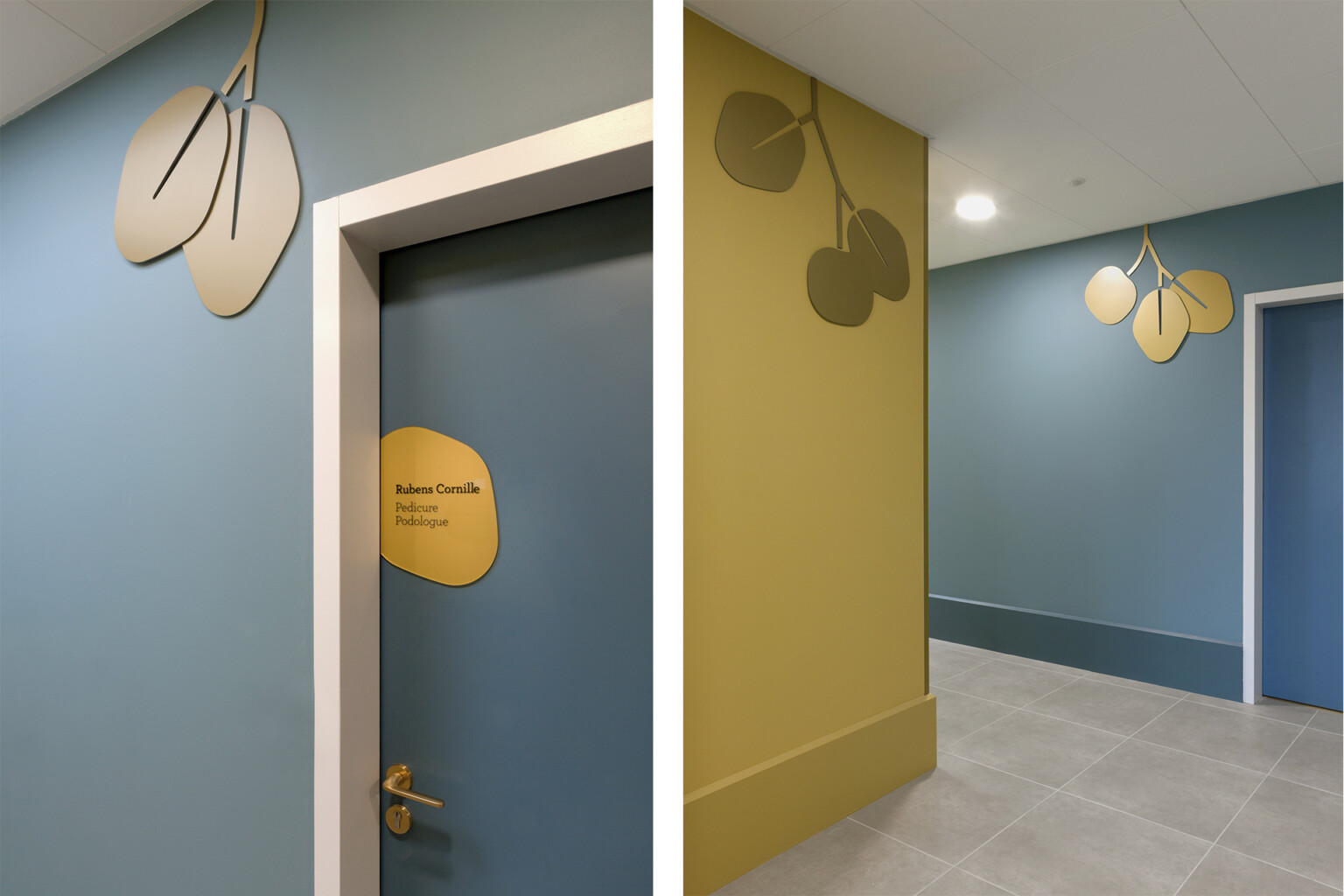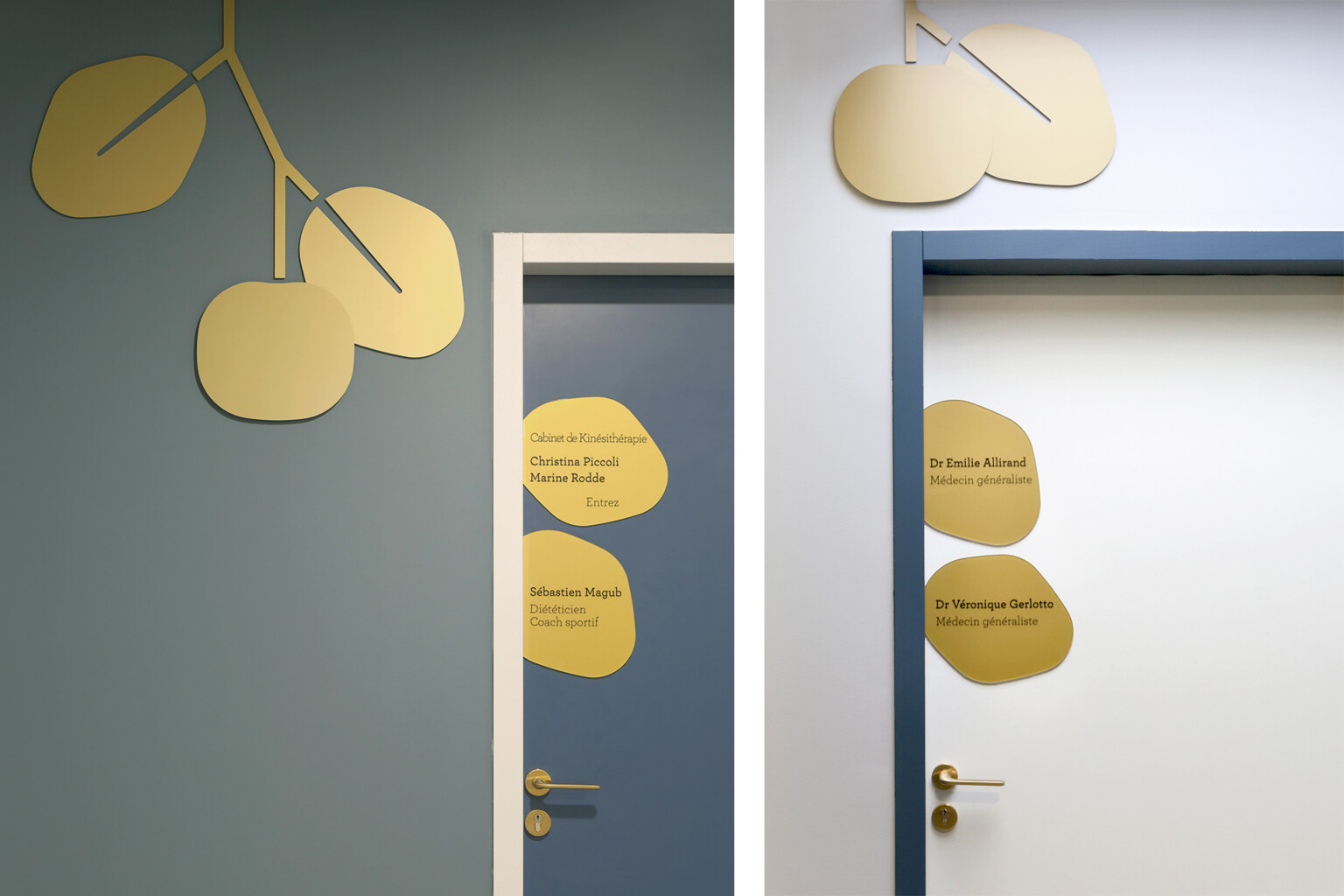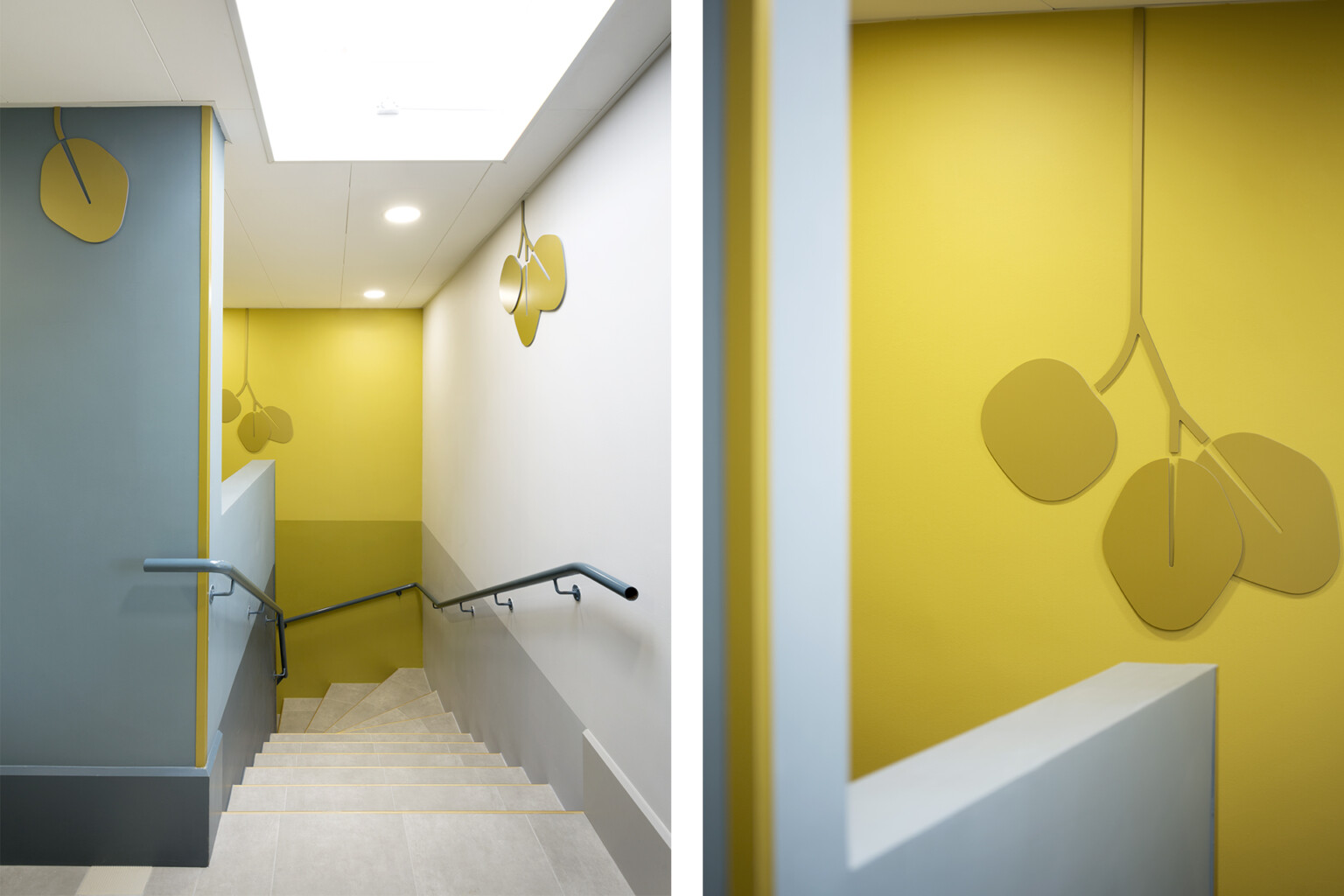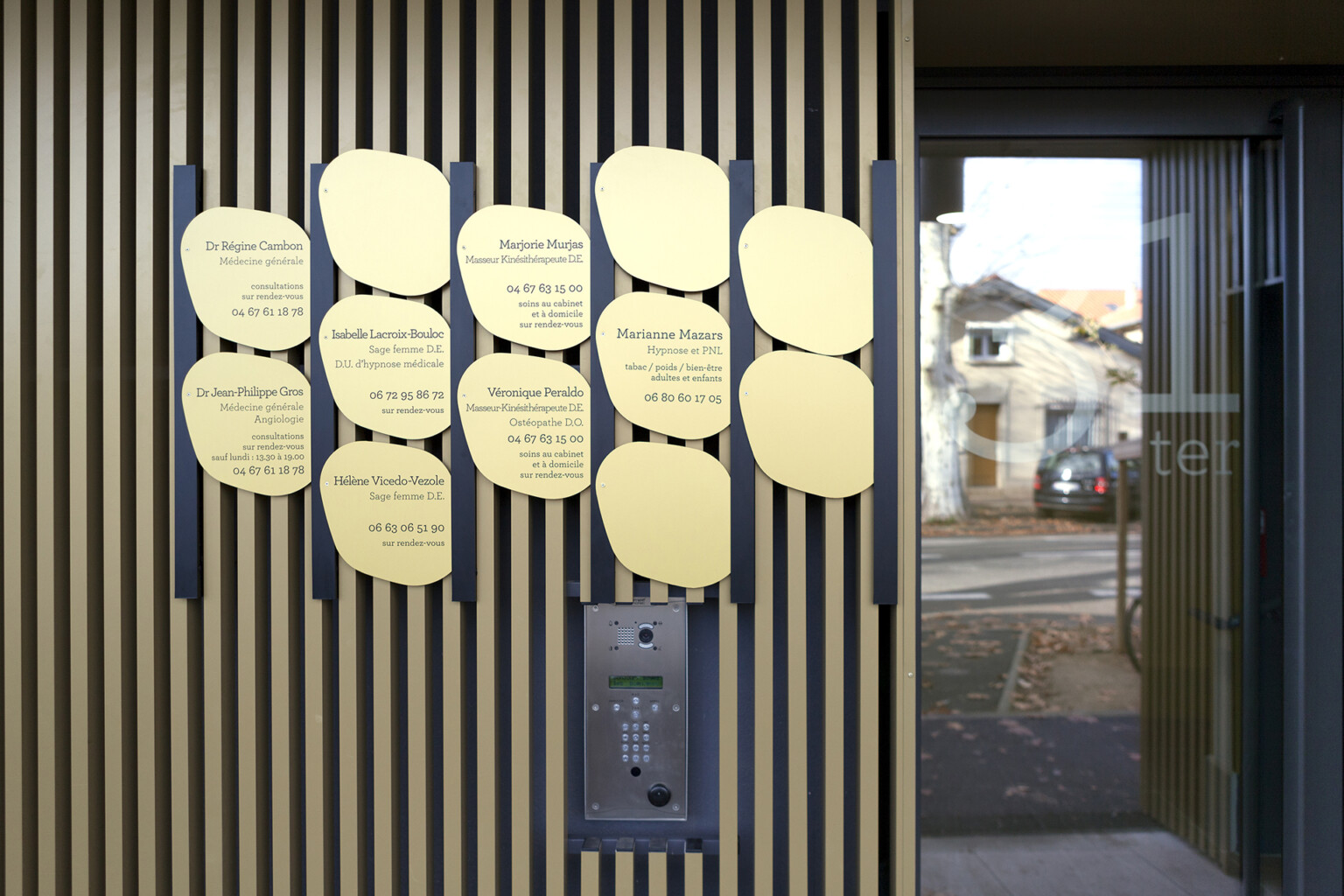 Collective graphic identity, CityMed medical center, Montpellier (FR) 2017
CityMed is a medical centre, built on a plot of land that was once a plum orchard. The plum tree leaf, memory of this place, becomes the motif that inhabits the centre's circulation, so as to guide the visitor in his wanderings, from the outside, to the threshold of the doctor practice where he is going.
CityMed est un centre médical, construit sur une parcelle qui jadis était un verger de pruniers. La feuille de prunier, mémoire de ce lieu devient motif qui habite les circulations du centre, de façon à guider le visiteur dans sa déambulation, de l'extérieur, jusqu'au seuil du cabinet où il se rend.