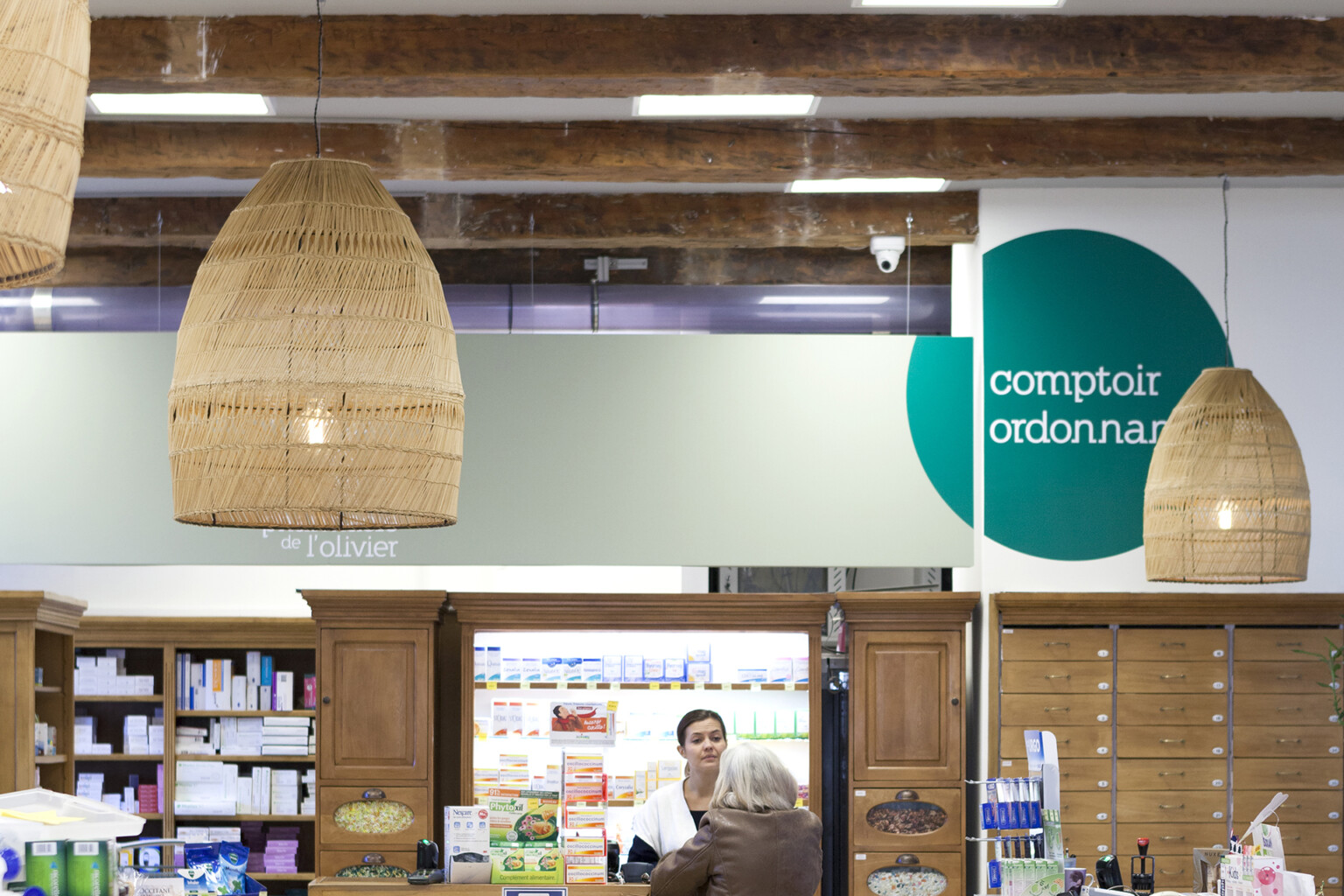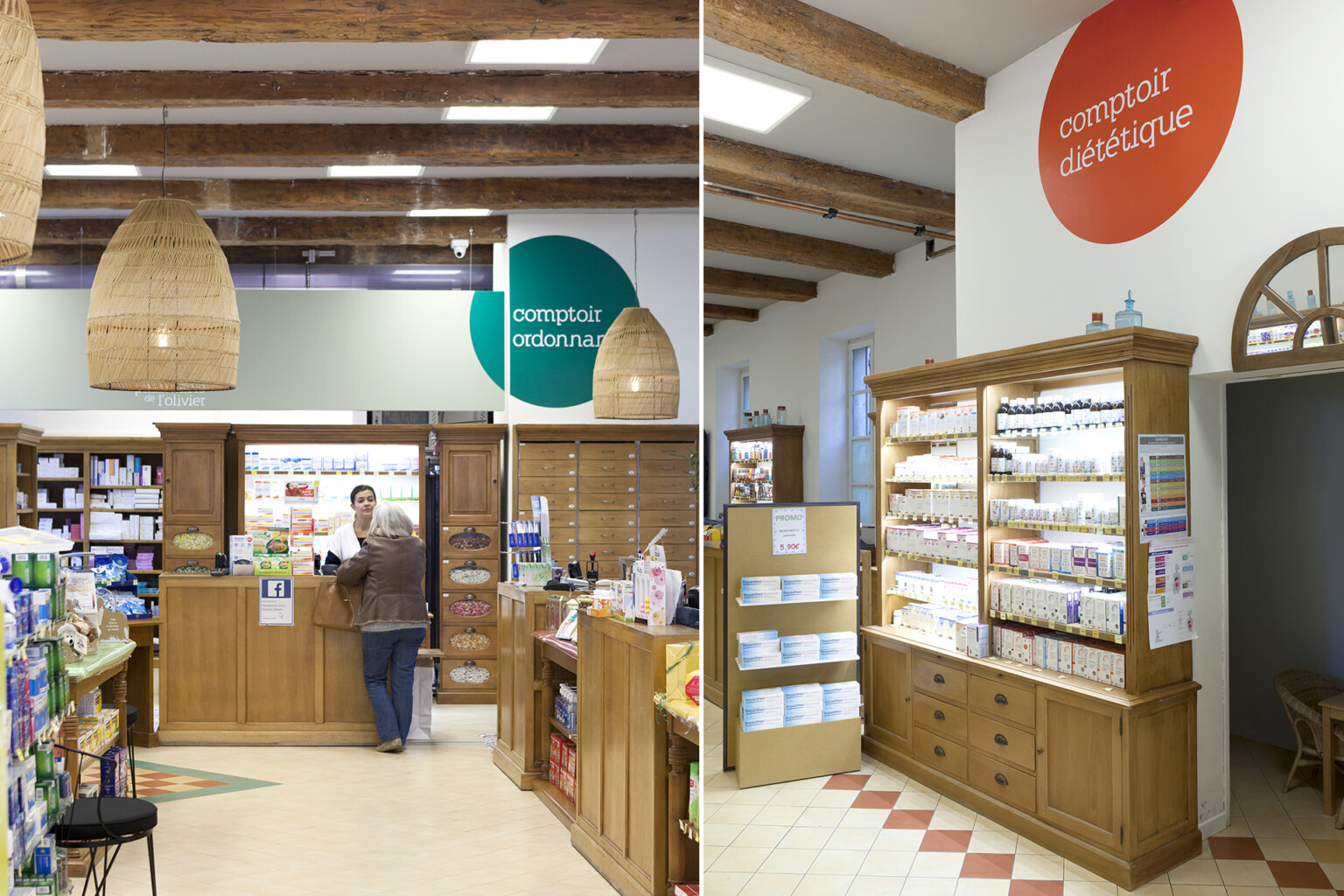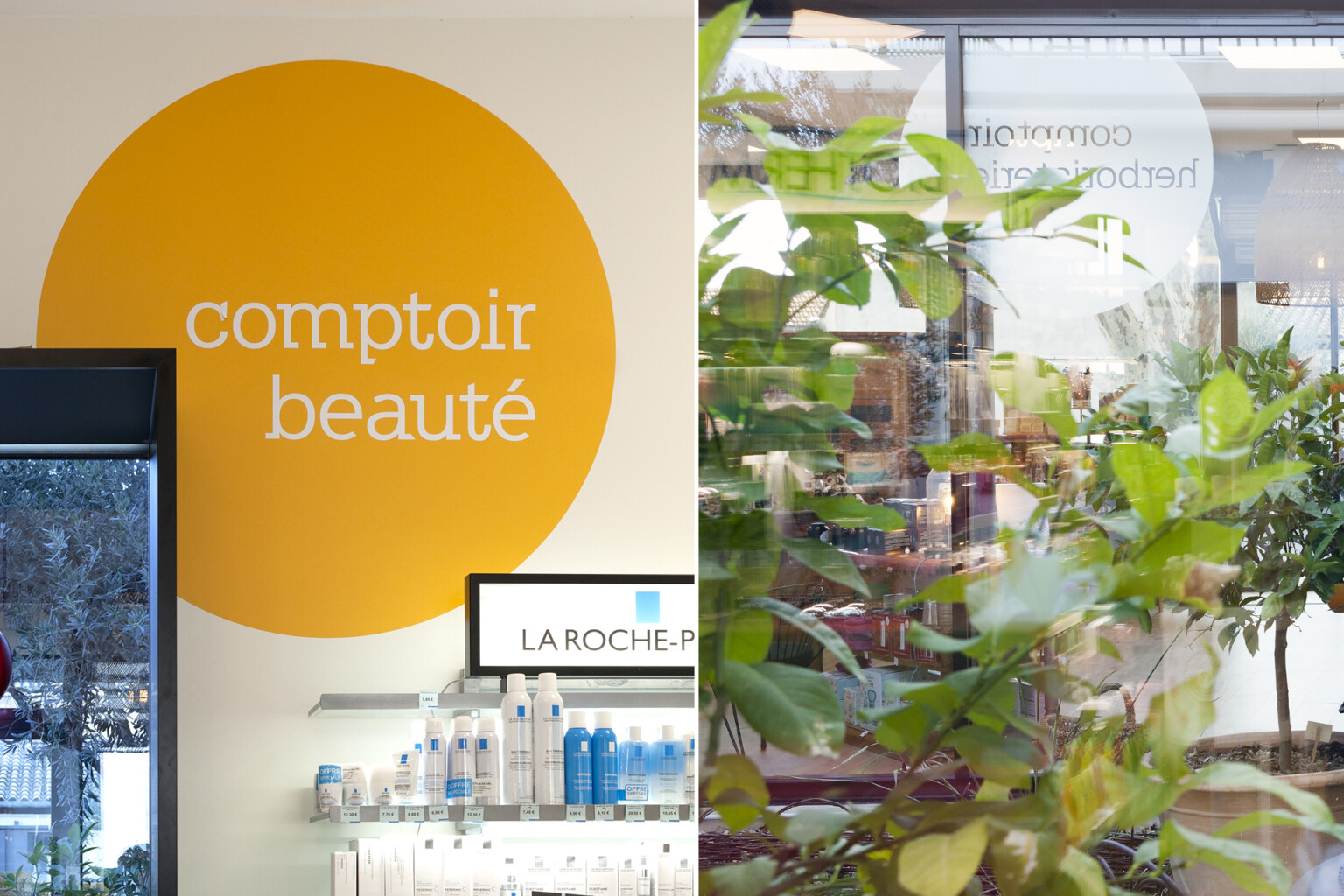 Signage system, Pharmacie de l'Olivier, Clermont l'Hérault (FR) 2017
The environnement of the big Pharmacie de l'Olivier is very cosy, with the benefit of a high-tech equipment. This mapping work has made it possible to create counters around a simple colour code to make the wandering of the customers more reassuring and peaceful.
L'univers de la grande Pharmacie de l'Olivier est très chaleureux et bénéficie d'un équipement de haute technologie. Ce travail de cartographie a permis de créer des comptoirs autour d'un simple code couleur afin de rendre la déambulation de la clientèle plus rassurante et paisible.