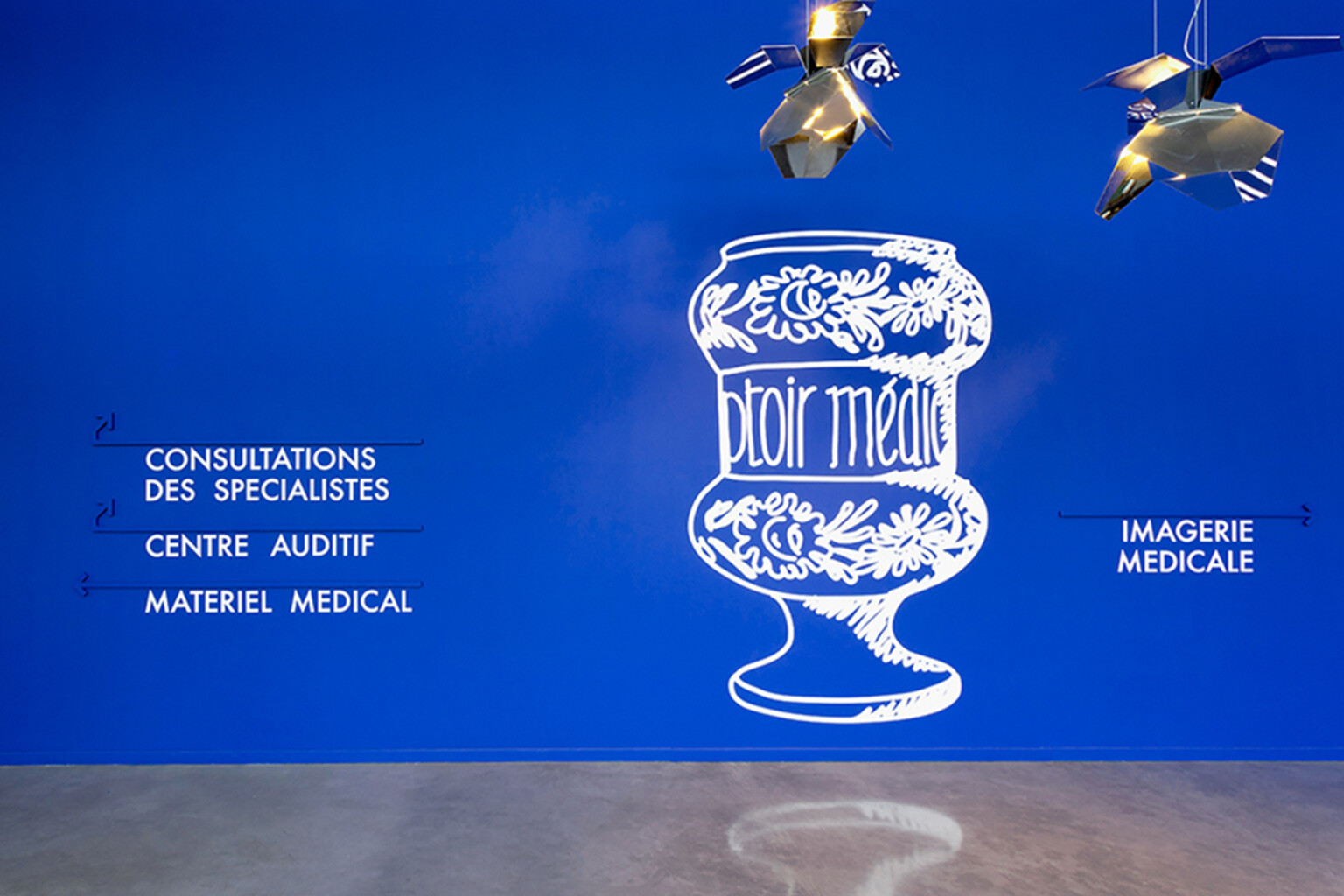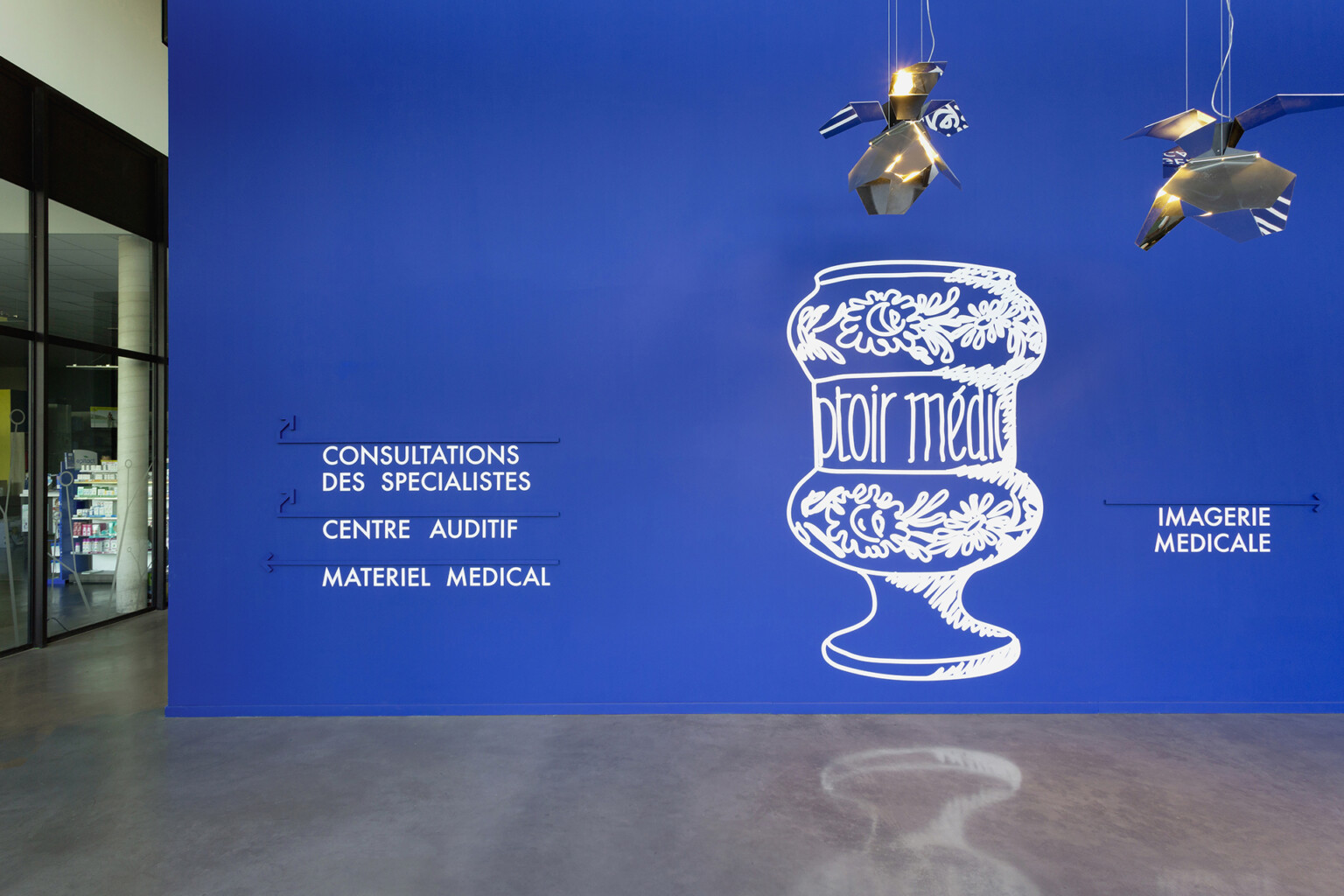 Welcome & orientation, Comptoir Médical, Clermont l'Hérault (FR) 2019
Manual illustration of a pharmacy vase for the reception of the Medical Counter. Symbol of a rich content, tradition and modernity, for this space intended for individuals and health professionals.
Illustration manuelle d'un vase de pharmacie pour l'accueil du Comptoir Médical. Symbole d'un riche contenu, tradition et modernité, pour cet espace destiné aux particuliers et aux professionnels de la santé.