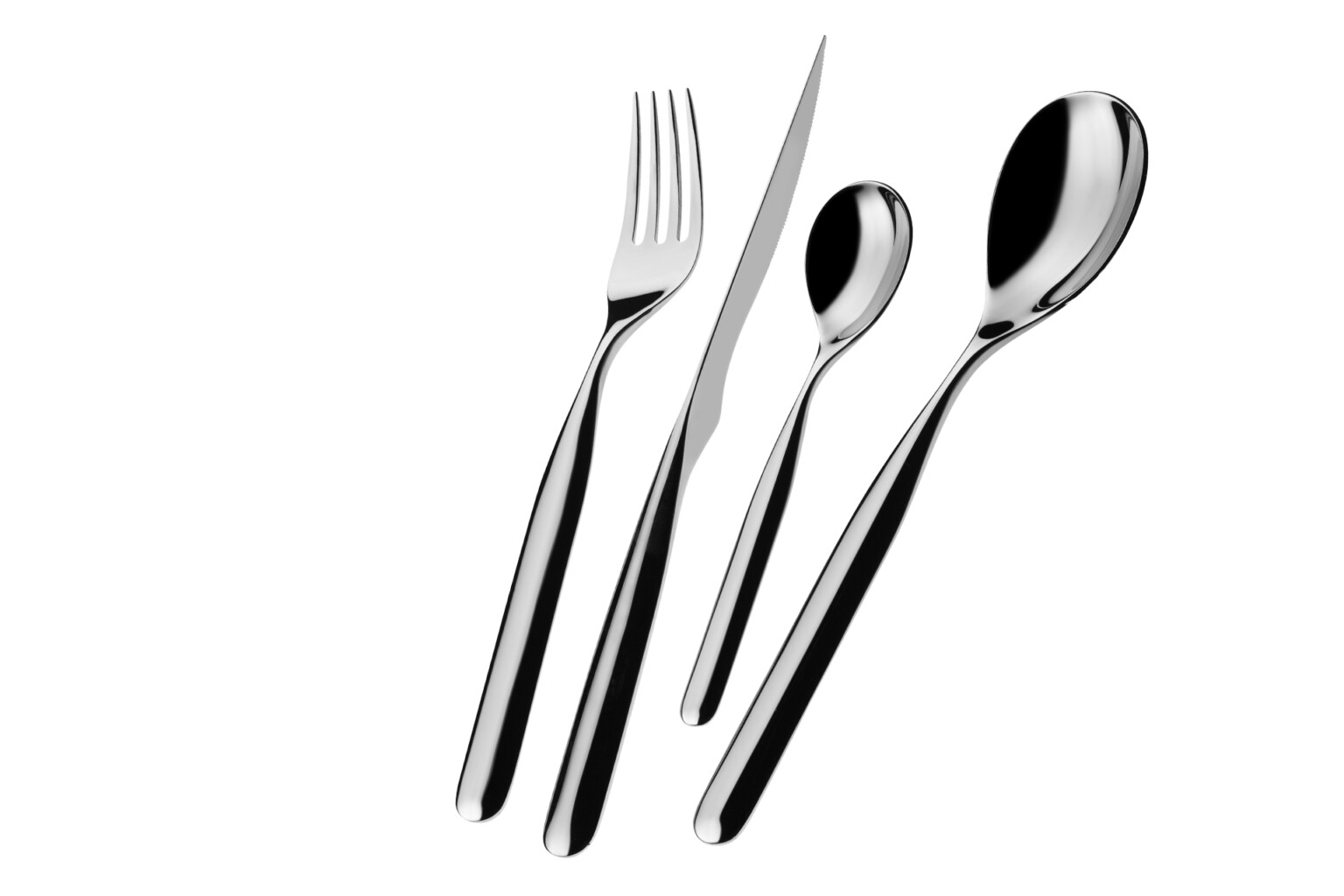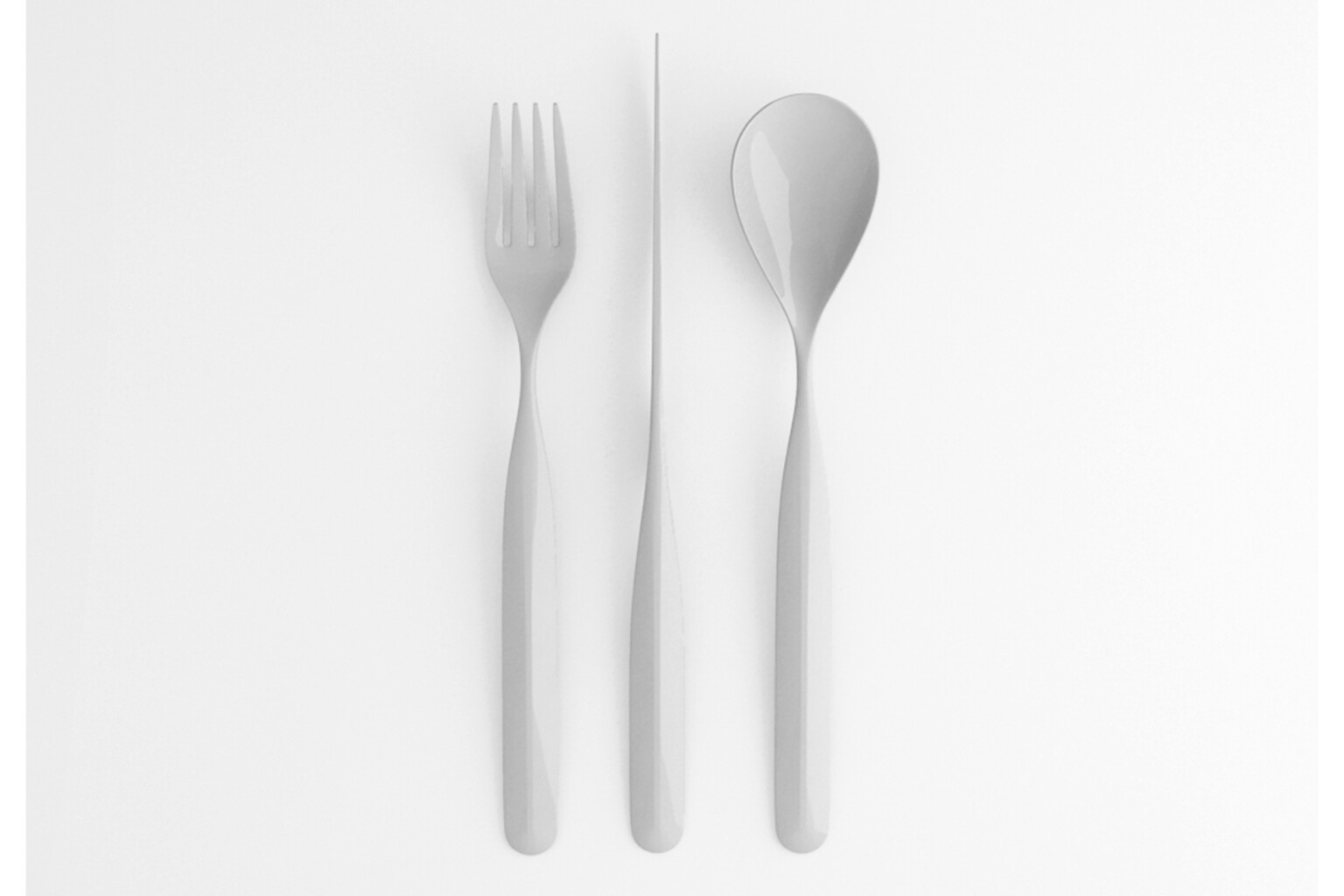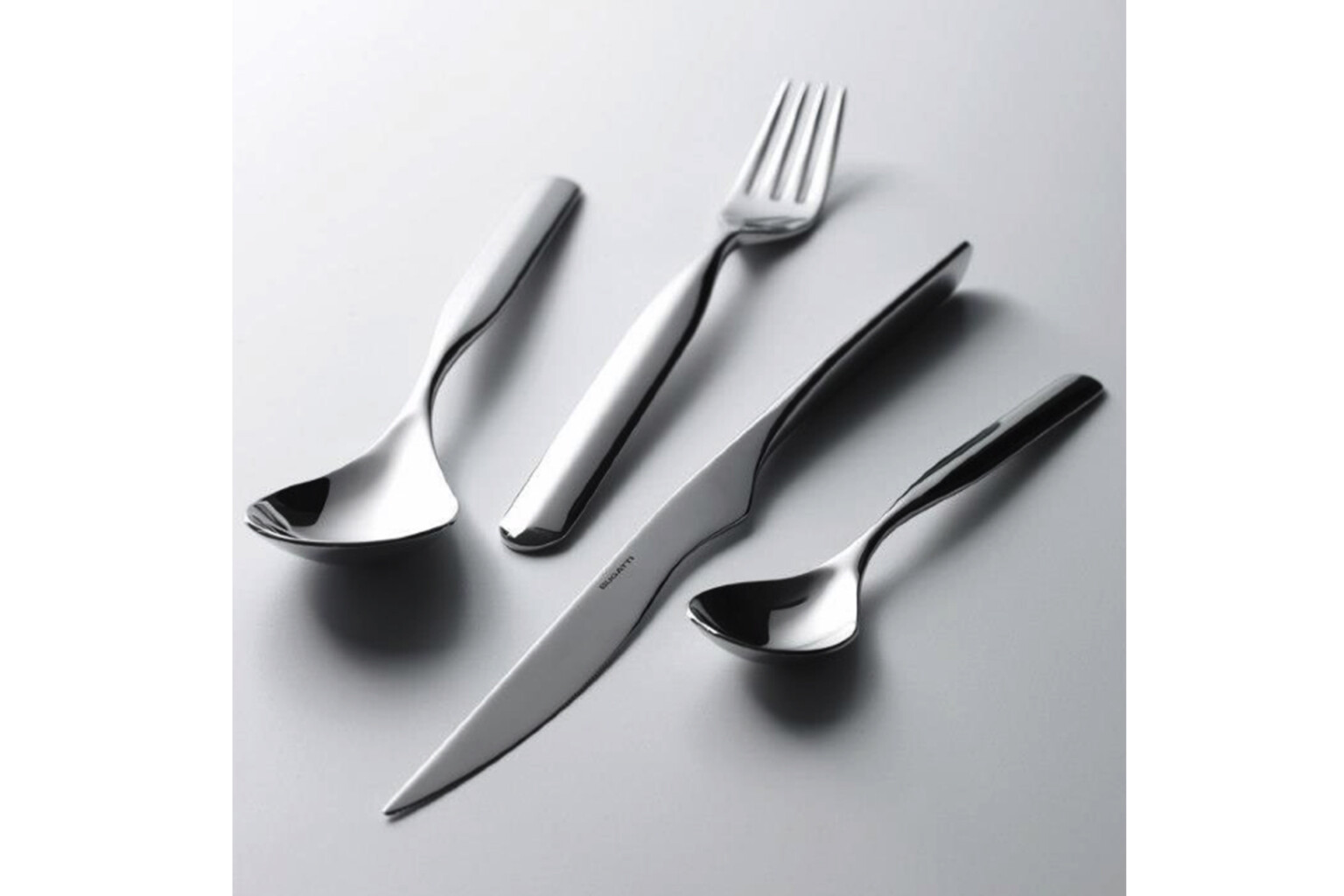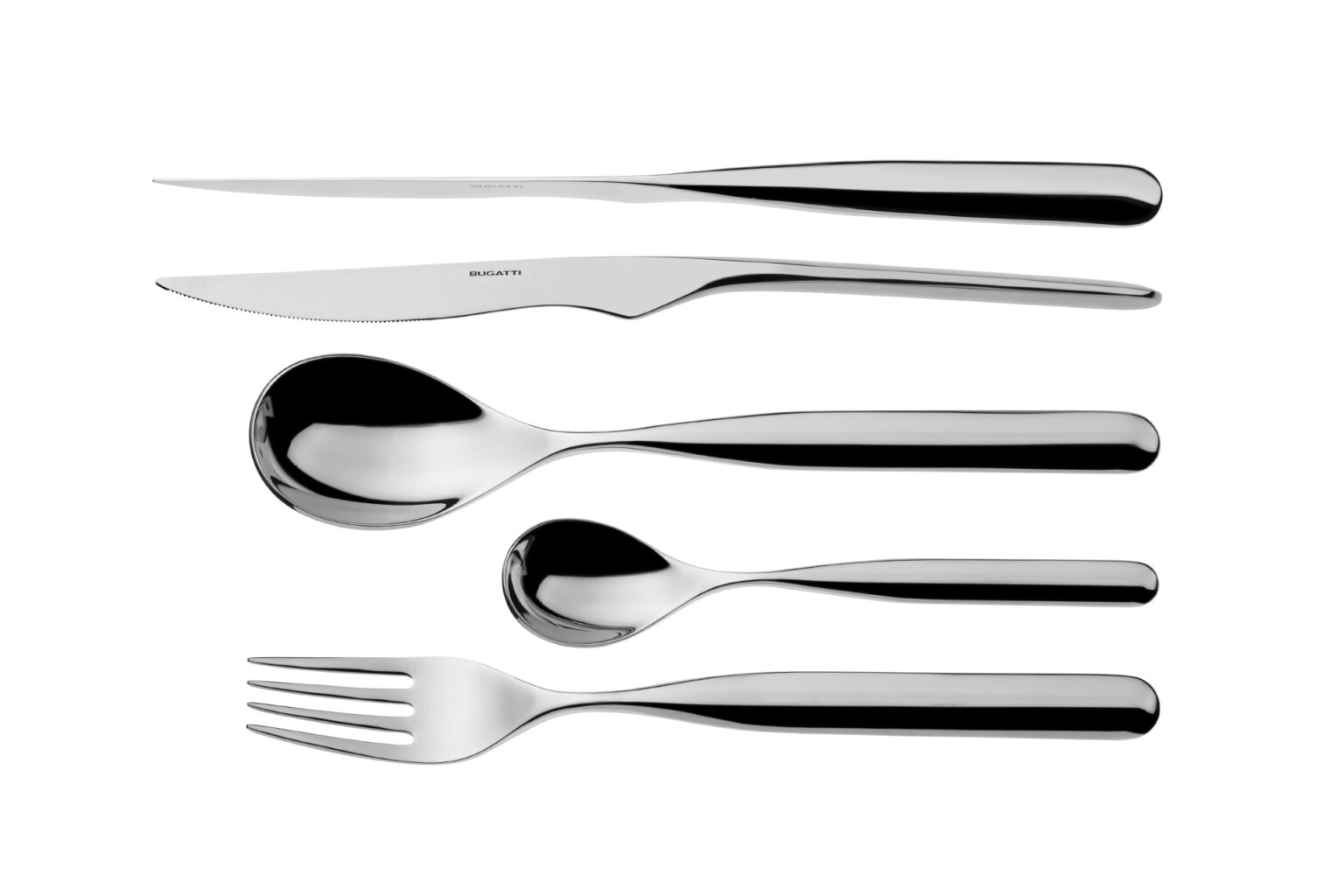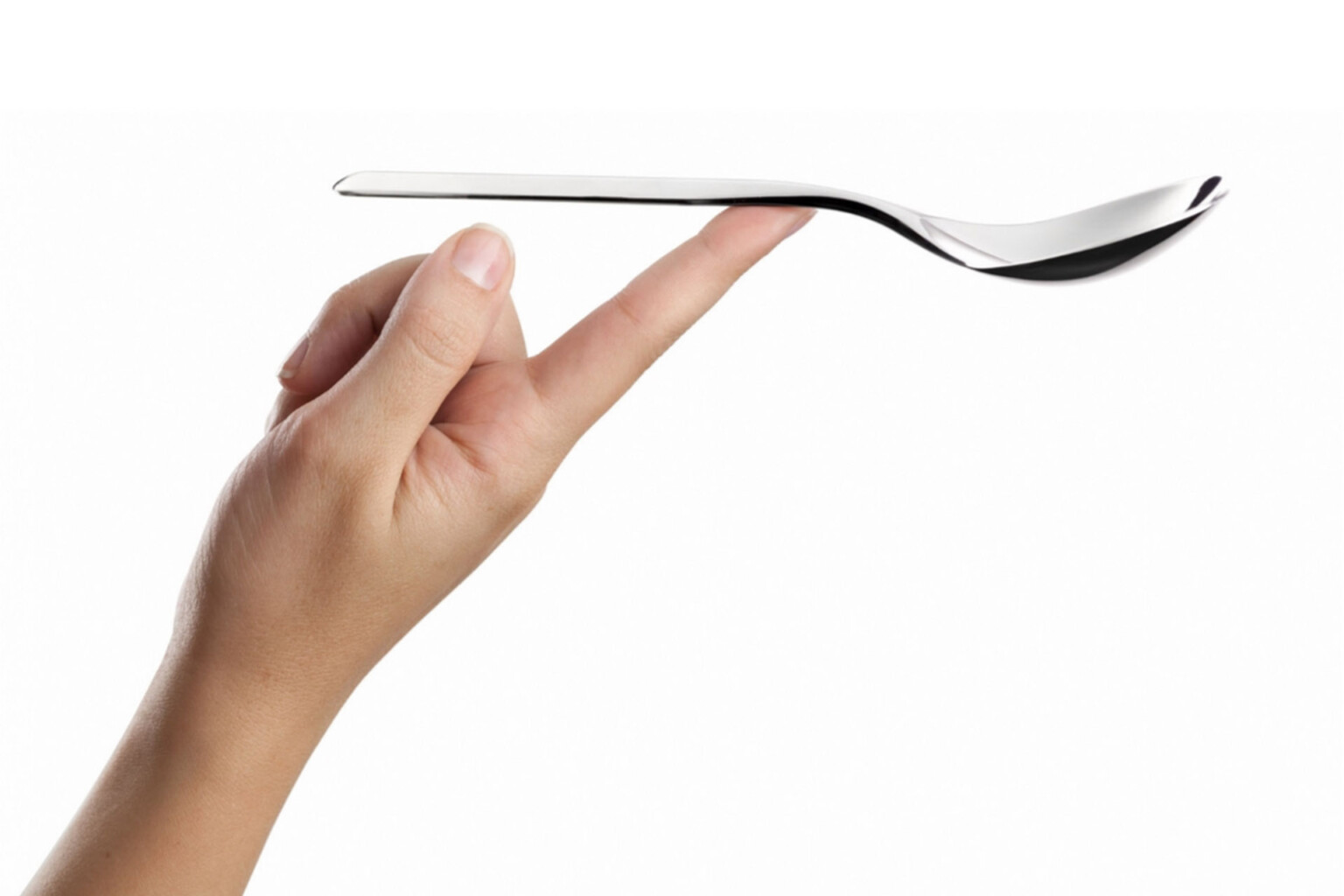 Cutlery Vidal, Casa Bugatti, Lumezzane (IT) 2011
Featuring a double-sided handle with a crease, these eating utensils catch the light and provide a good grip. The knife lines up with a handle that is exactly the same as the others.
Caractérisés d'un manche à deux faces marqué d'un pli, ces ustensiles qui servent à manger captent la lumière et offrent une bonne prise en main. Le couteau se met en rang avec un manche rigoureusement identique aux autres.