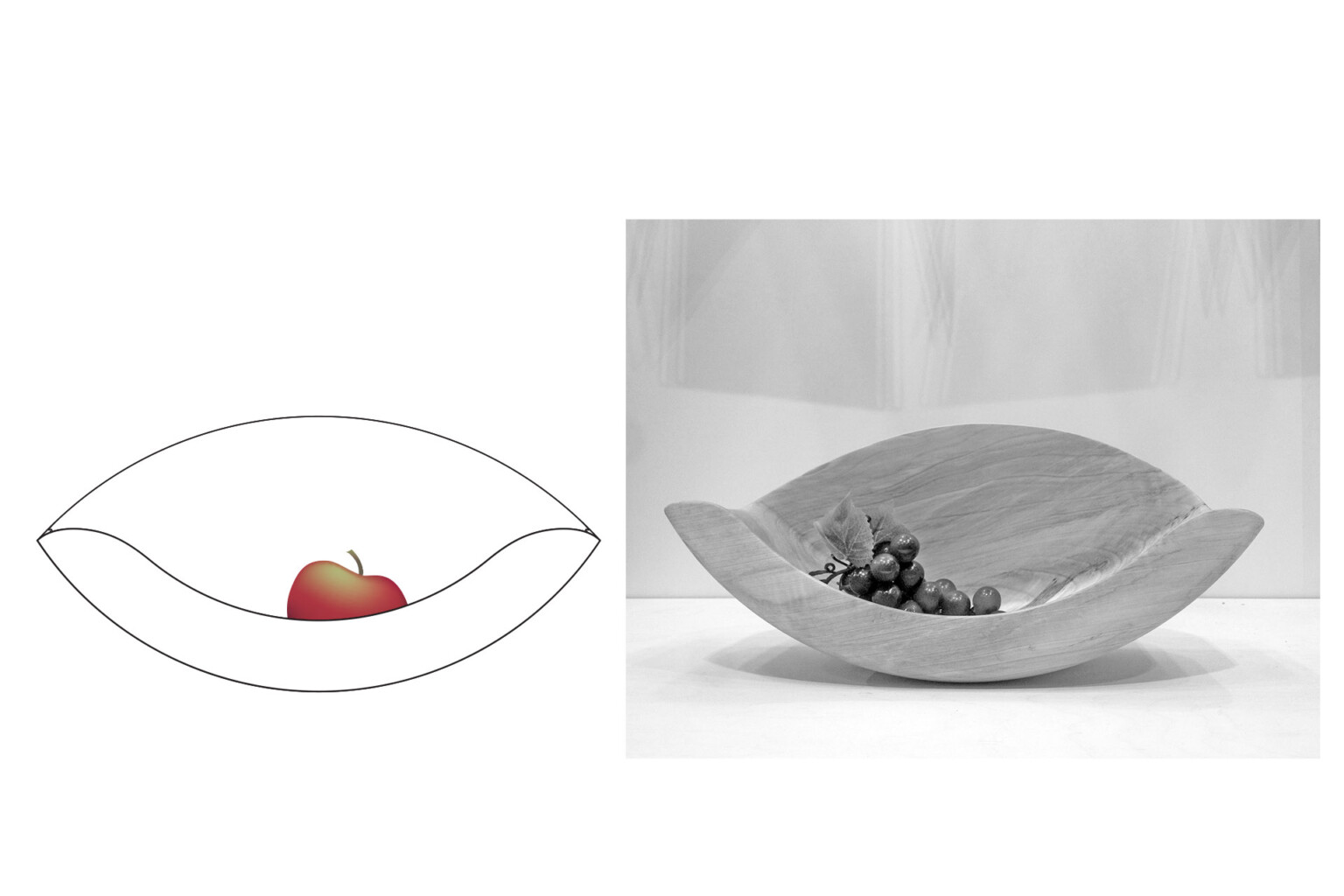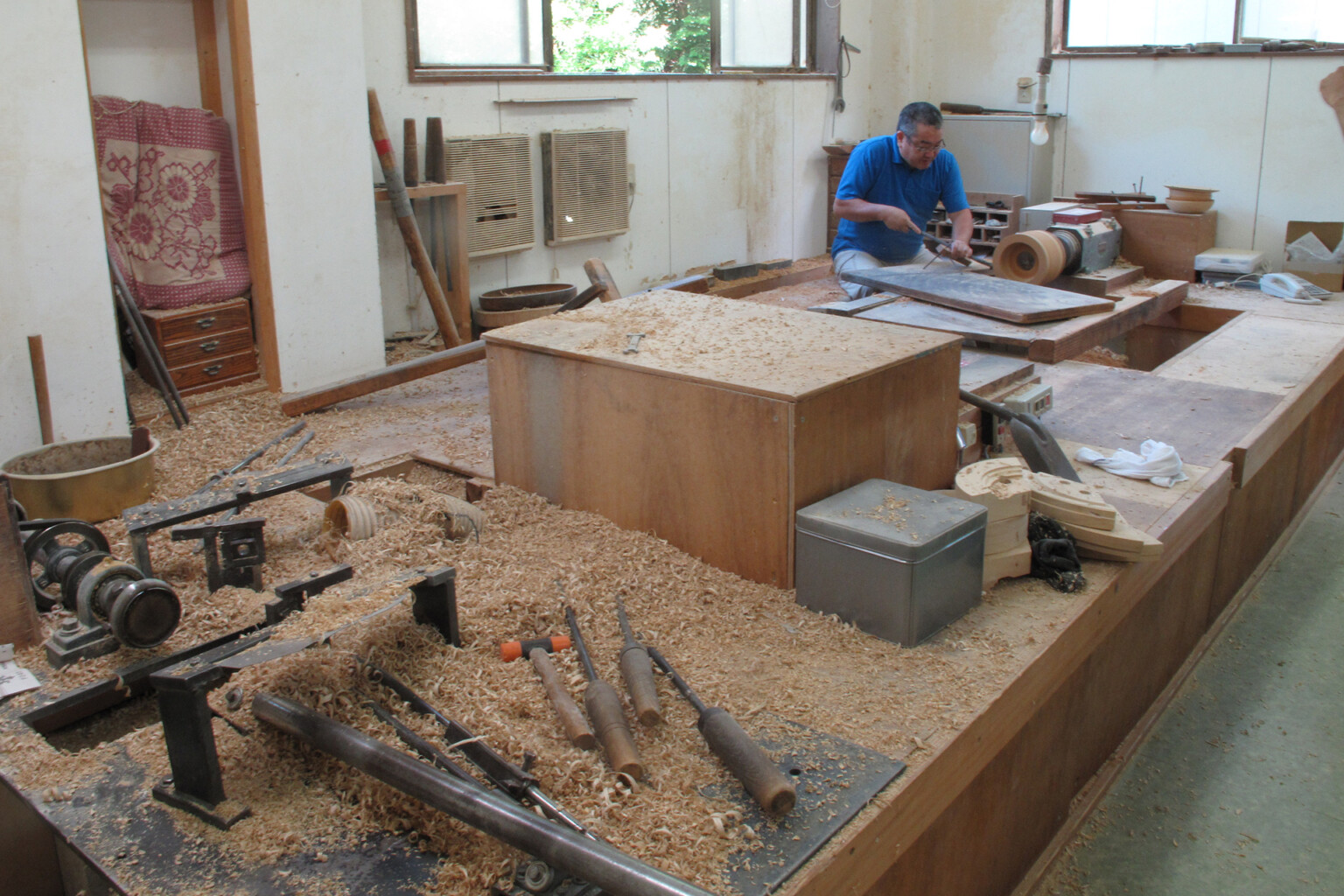 Dondo, Kanekin by TCI LAB, Nagiso (JP) 2017
Dondo is designed as a vibrant wooden cenacle for fruits. In the heart of Kijibachi's craftsmanship (large wooden food bowls), Ogura San oversees the production process from the tree choice in the forest to the final turned object. Dondo's concept consist in dividing a magnificent turned piece into three equal pieces, obtaining  three balancing fruit baskets. It has a front and a back exposing the rich colors of fruits in front of a wooden scenery, finished with urushi oil. 

Dondo est conçu comme une petite scène en bois vibrante dédiée aux fruits. Au cœur de l'artisanat de Kijibachi (grands bols à nourriture en bois), Ogura San supervise le processus de production, depuis le choix de l'arbre dans la forêt jusqu'à l'objet final tourné. Le concept de Dondo consiste à diviser en trois parties égales, une magnifique pièce tournée, obtenant ainsi trois contenants. Elle se présente avec un dos et une face pour exposer la richesse des couleurs de fruits sur un fond de bois, fini à l'huile d'urushi.