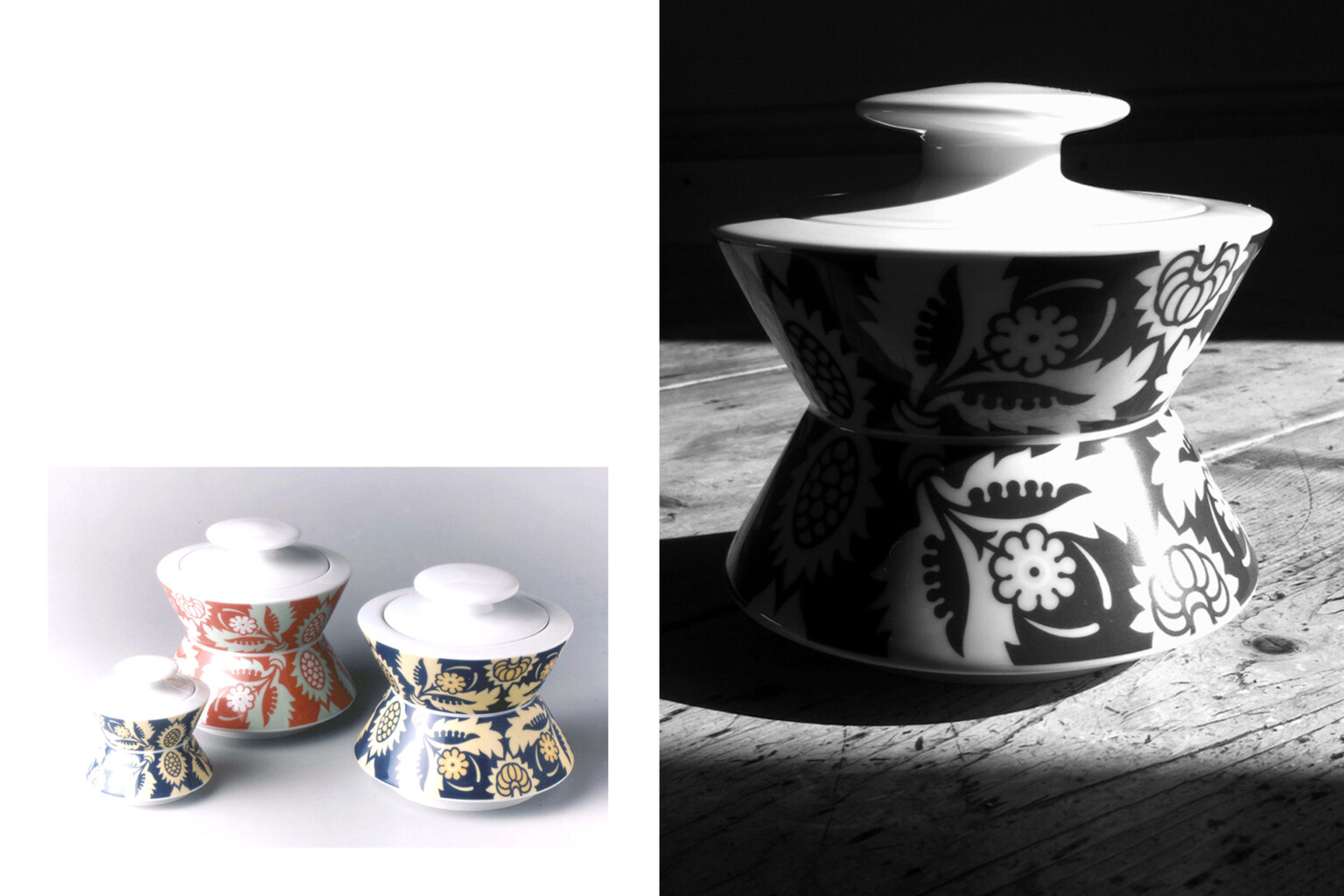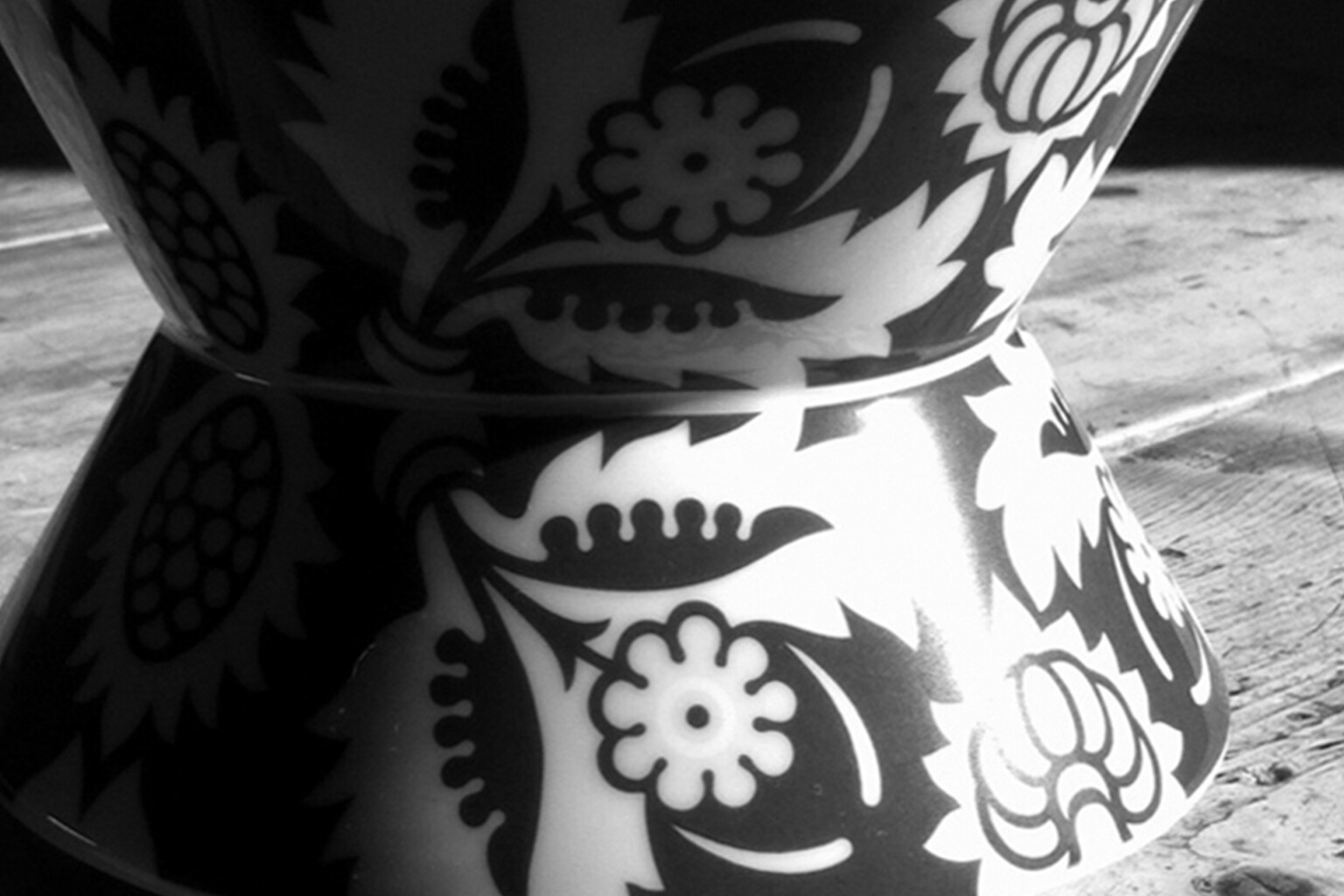 Grenadille, Rosenthal, Selb (DE) 1999
Grenadille is the species name for the passion fruit. It is also the name of a motif created for Rosenthal to enrich a porcelain candy box. A baroque dress for this piece in the shape of inverted cones, designed by the Sottsass Associati studio.
Grenadille est le nom d'espèce du fruit de la passion. C'est aussi celui d'un motif créé pour Rosenthal pour habiller une boîte à bonbons en porcelaine. Une robe baroque pour cette pièce en forme composée de cônes inversés, conçue par le studio Sottsass Associati.