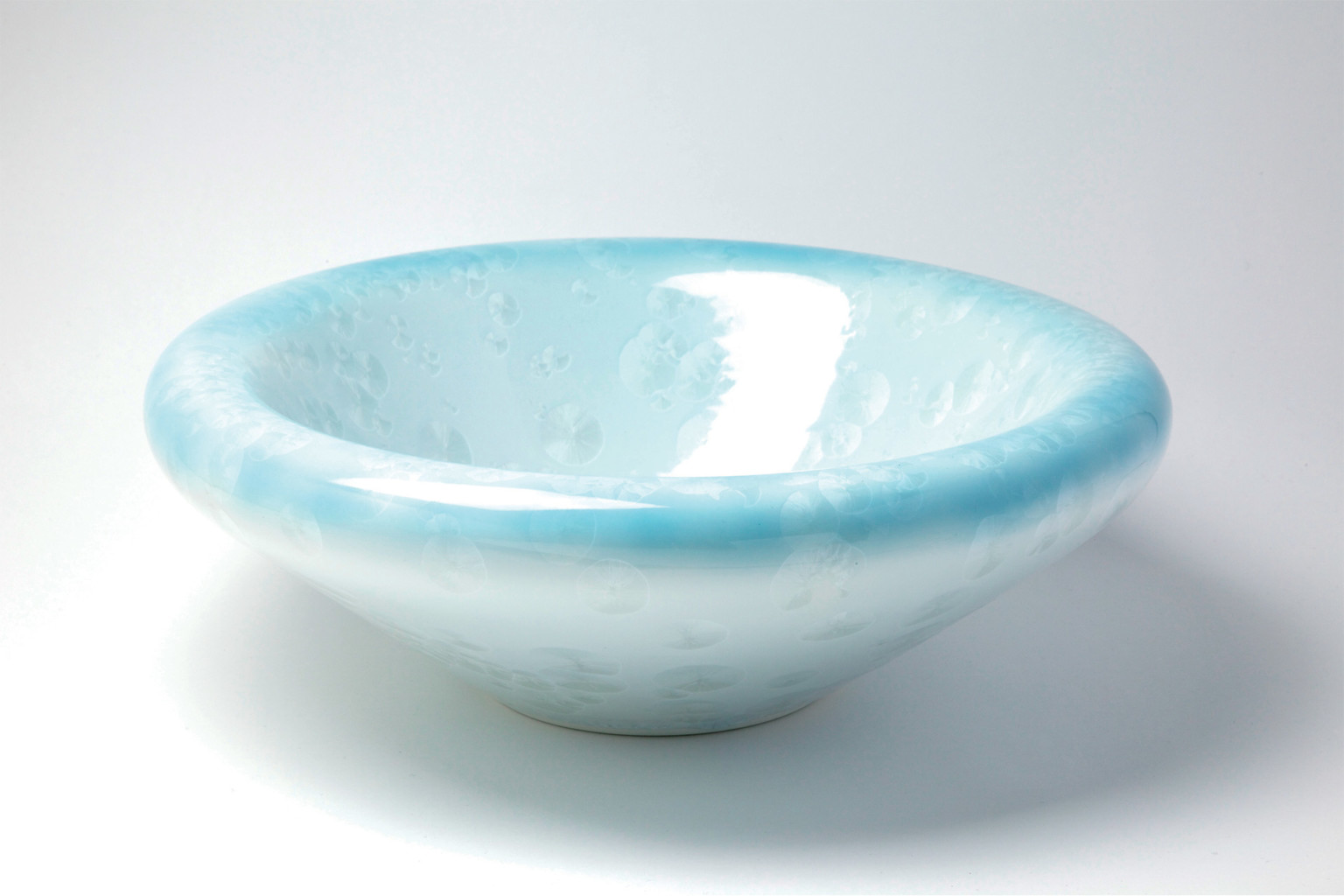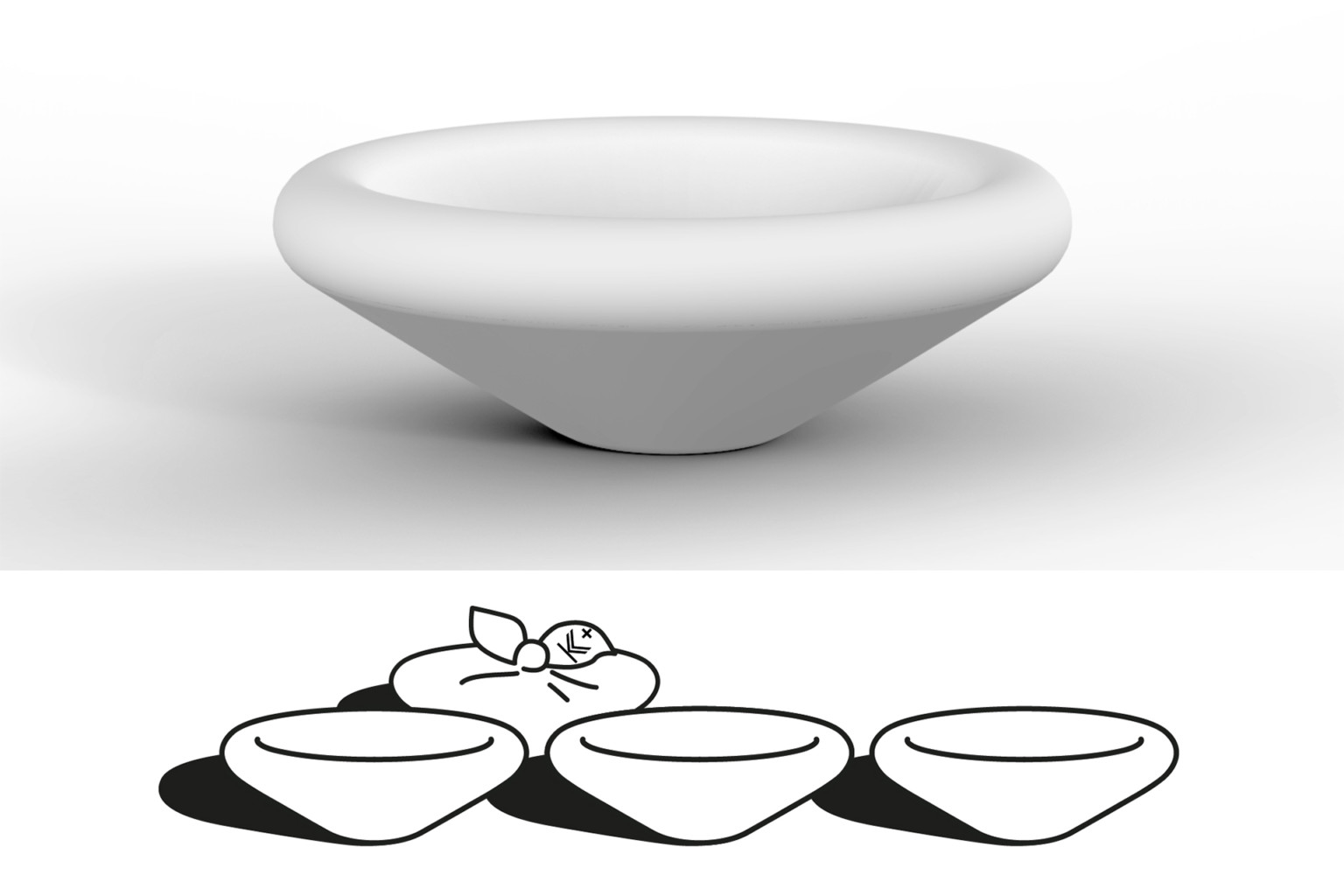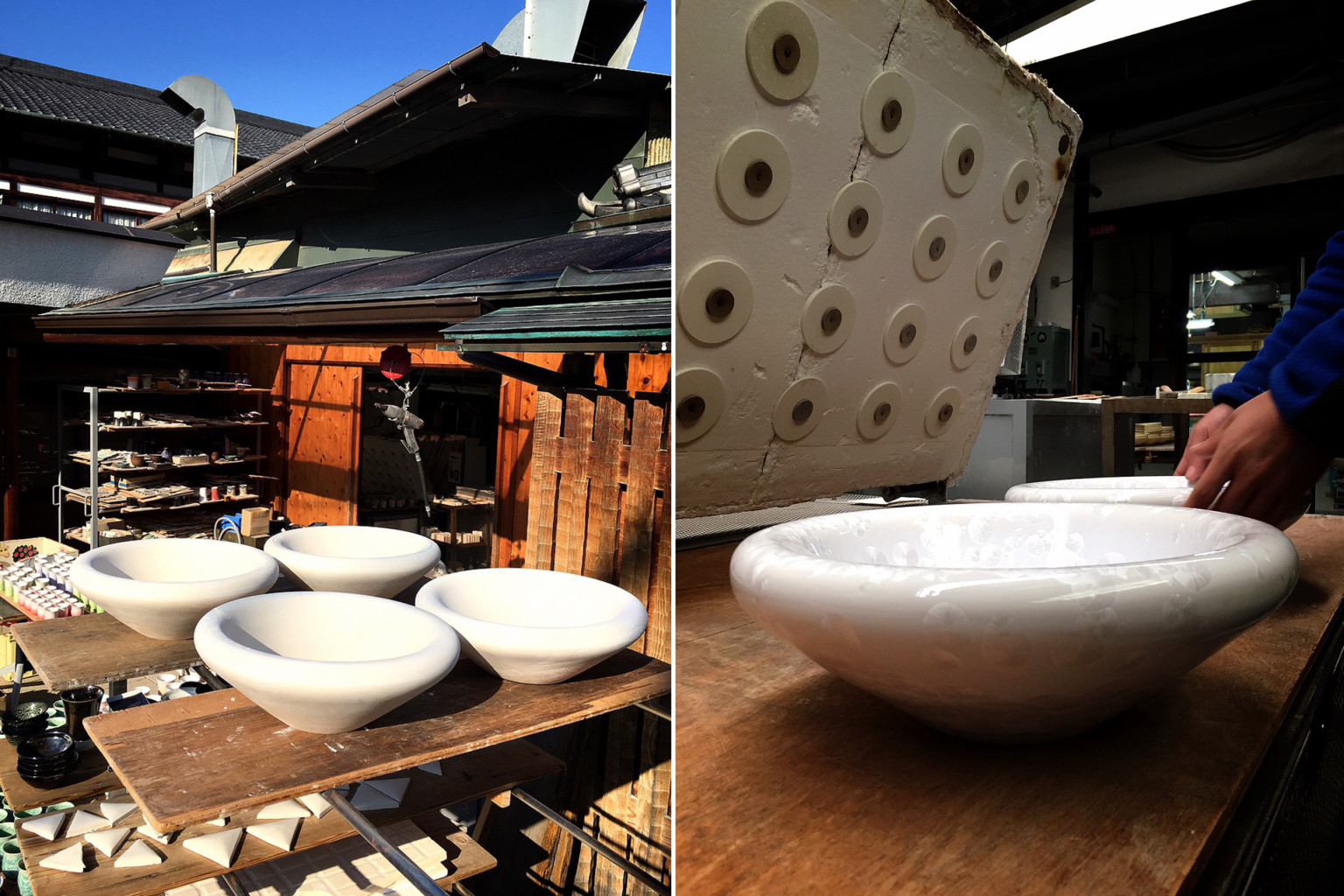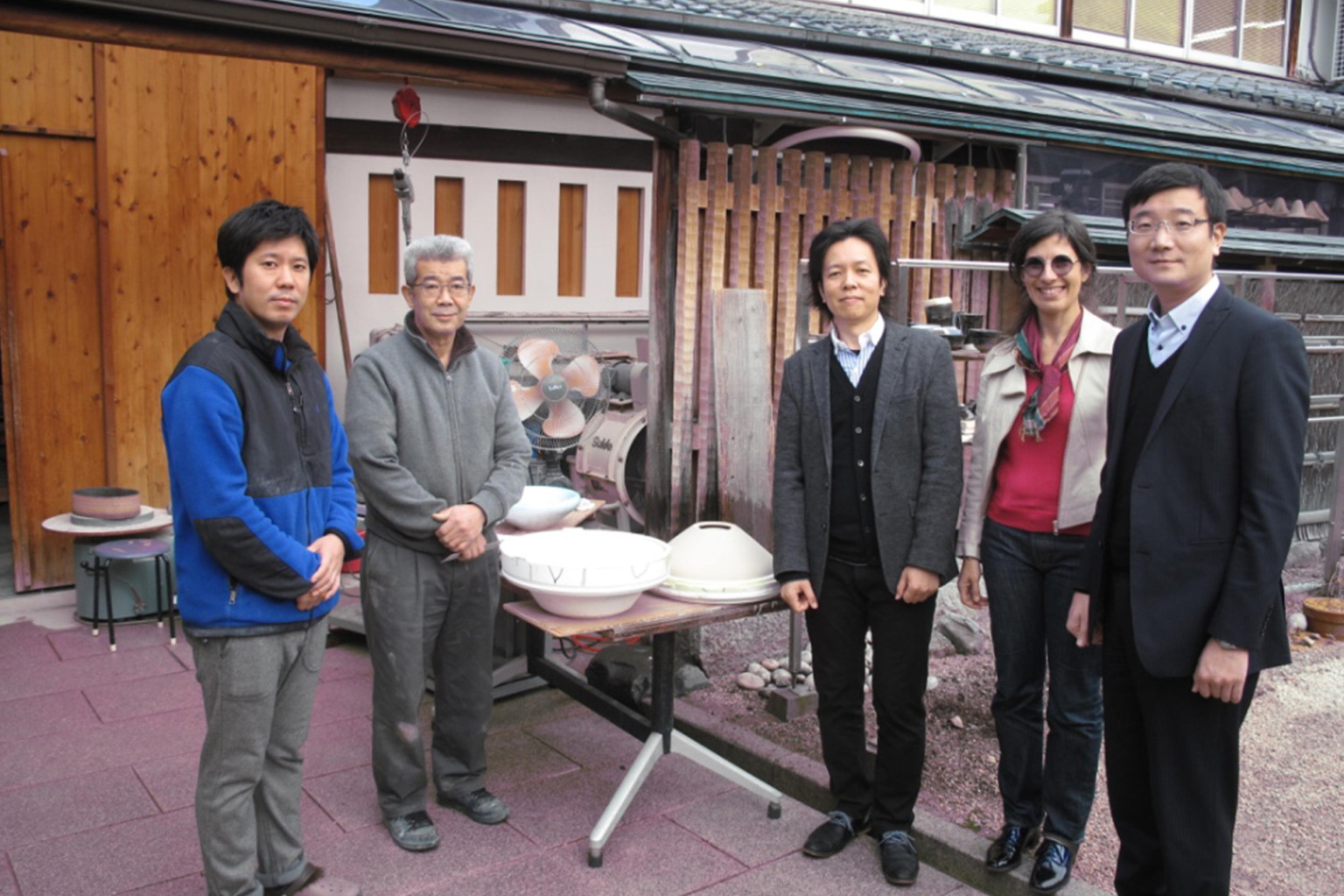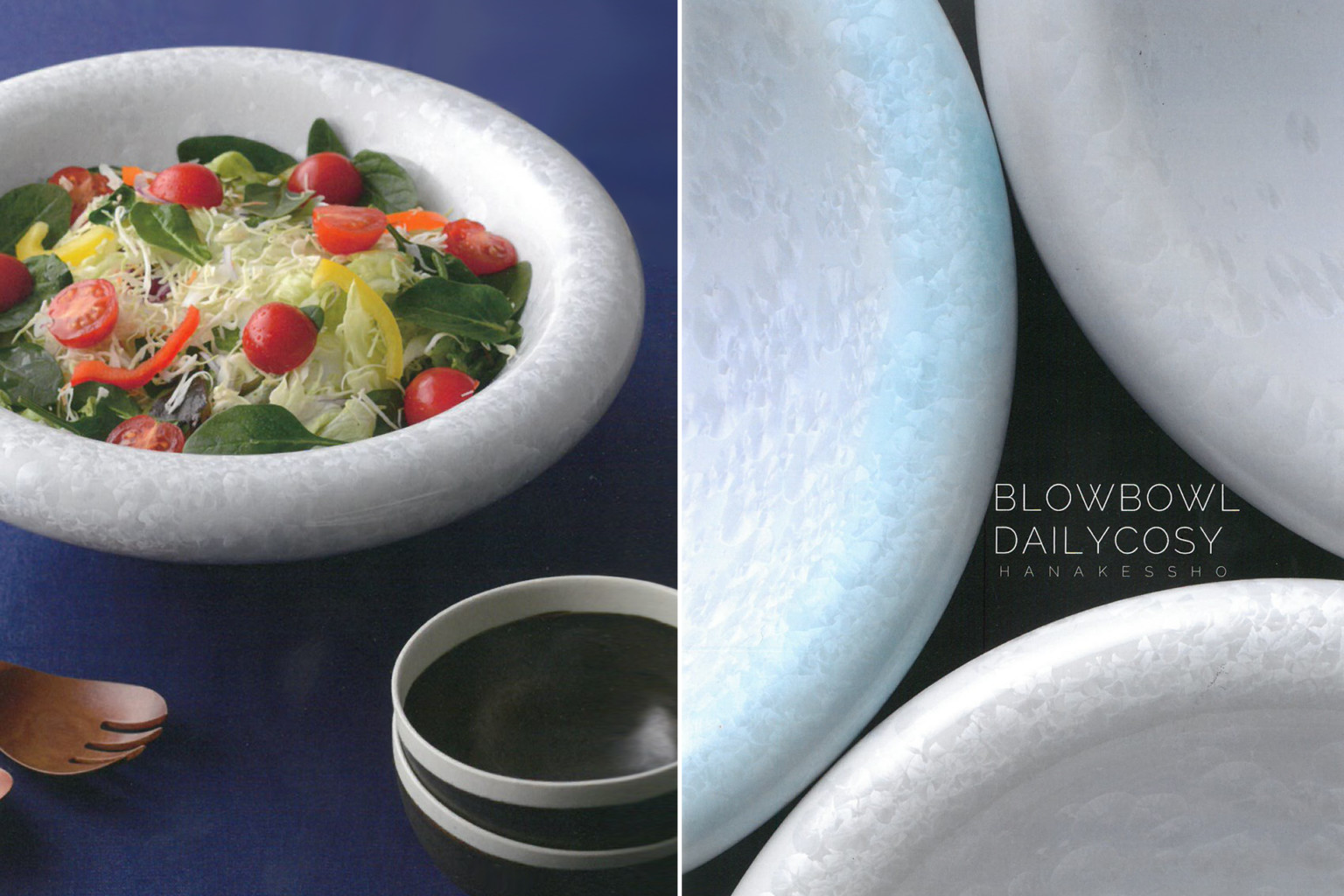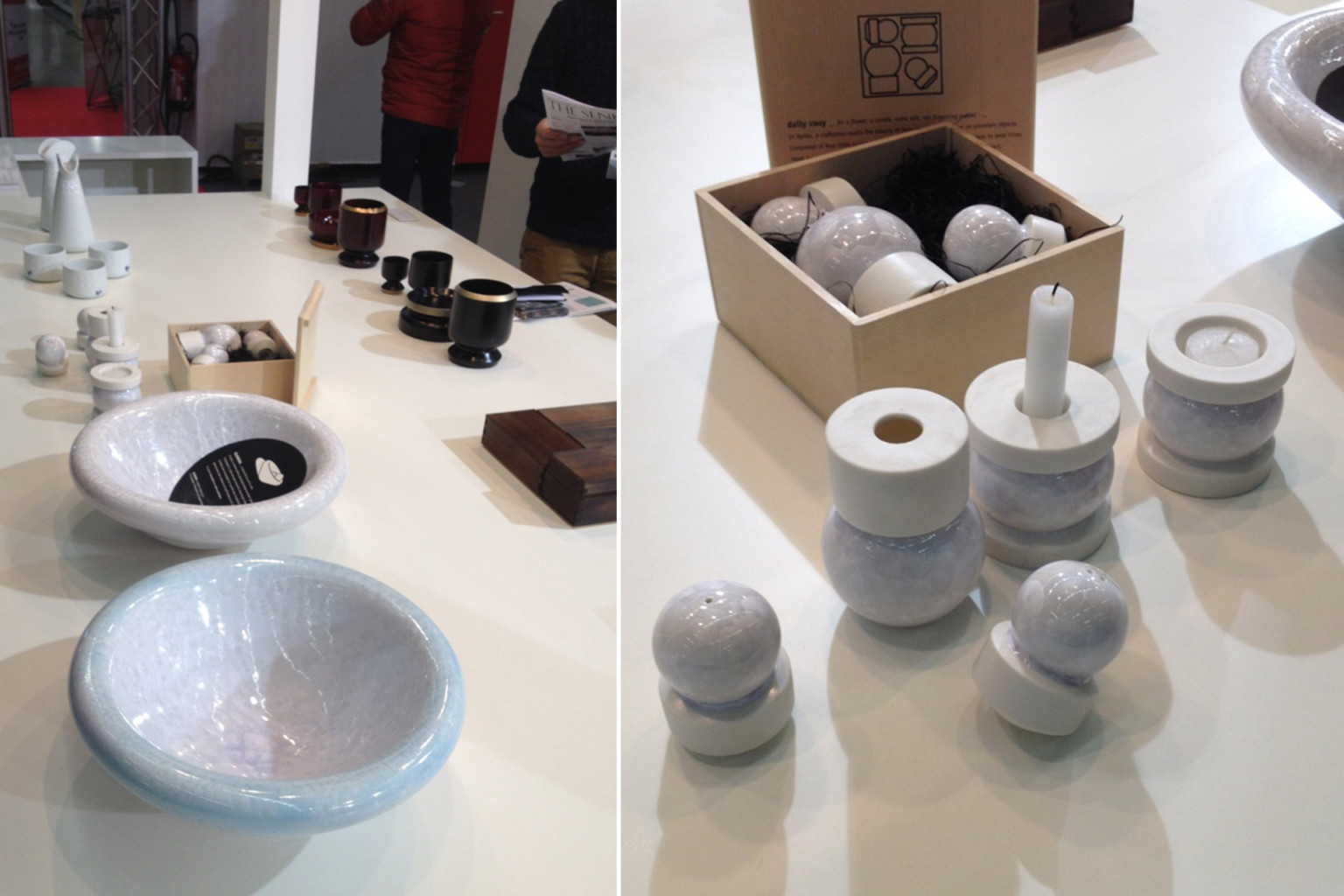 Blowbowl & Daily Cosy, Kumagai, Kyoto (JP) 2016
Kumagai is very active in promoting Kyoto's ceramic culture and skills. There, a craftsman delivers beauty through the expression of hana kessho* on porcelain. Blowbowl is a light and ample serving dish designed to enhance culinary creations, its inflated appearance offers a very comfortable grip. Daily Cosy is a small set that brings comfort at mealtimes with a flower and a candle and without forgetting salt and pepper. *In Japanese, hana kessho means flower crystallization.
Kumagai est une entreprise très active dans la promotion de la culture et des compétences en matière de céramique à Kyoto. Là, un artisan livre la beauté à travers l'expression de hana kessho* sur la porcelaine. Blowbowl est un plat de service léger et ample conçu pour valoriser les créations culinaires, son aspect gonflé offre une prise très confortable. Daily Cosy est un petit ensemble qui apporte du confort aux heures de repas avec une fleur et une bougie et sans oublier le sel et le poivre. *En japonais, hana kessho signifie cristallisation de fleurs.