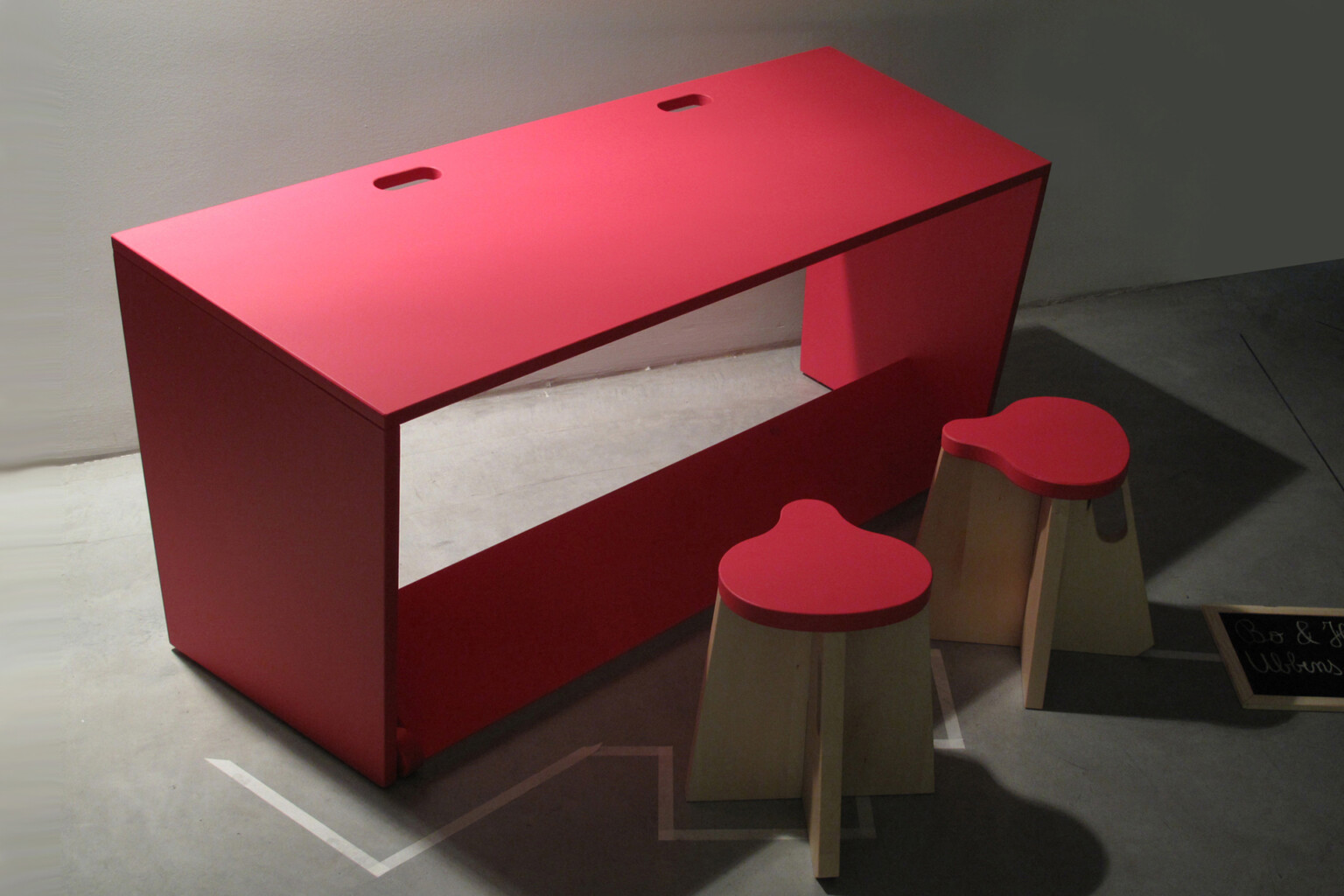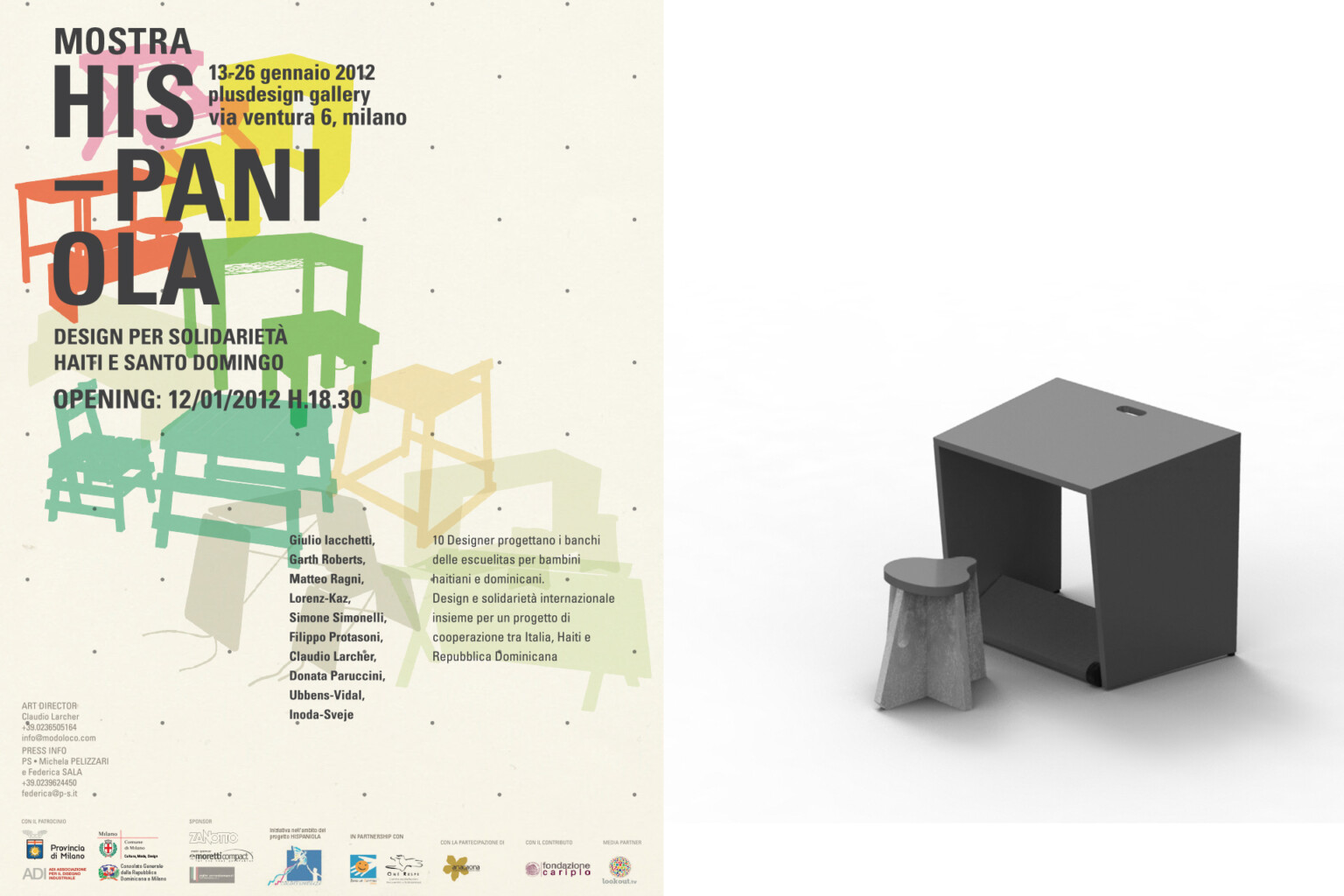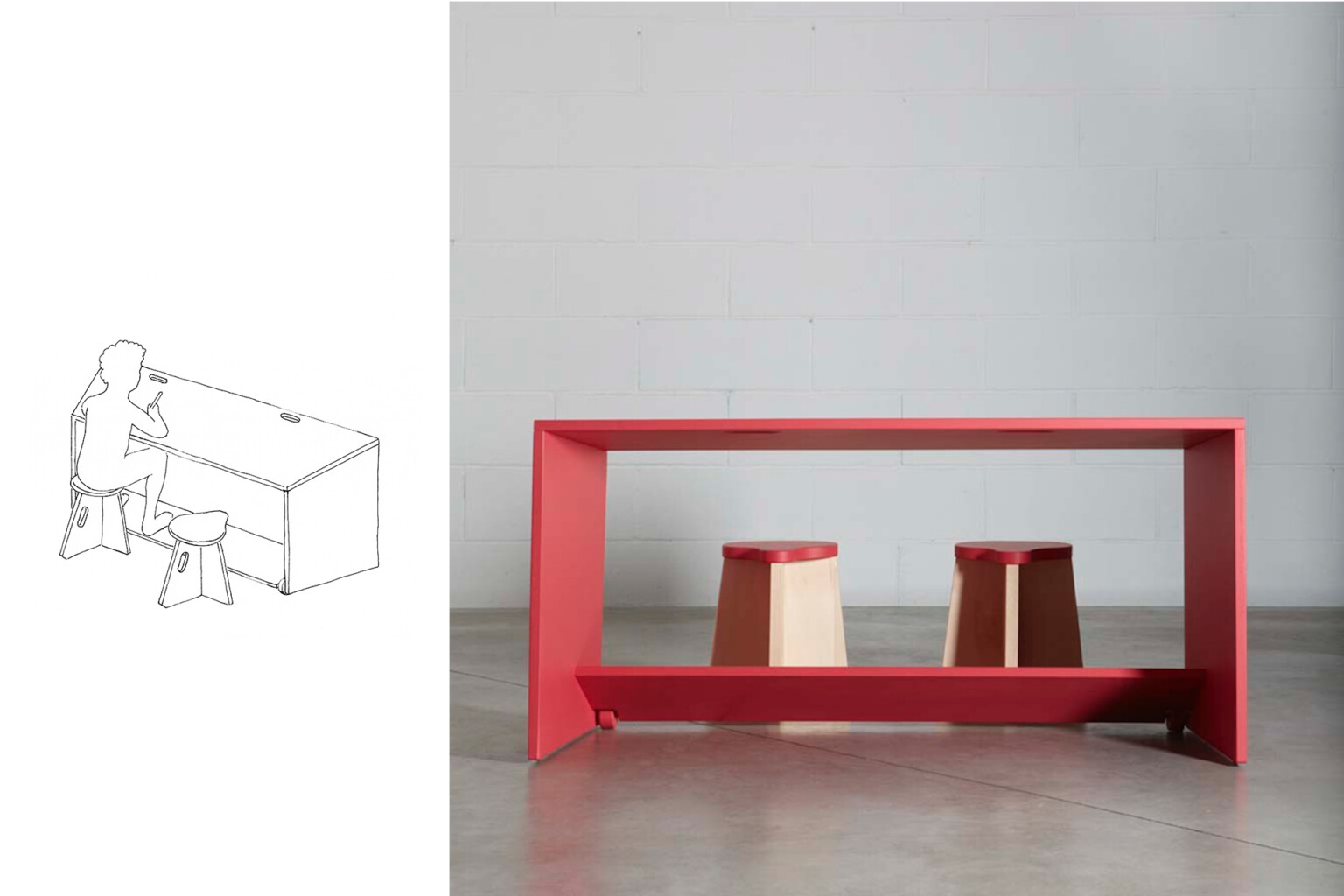 Bo&Hio, Competition, Hispaniola from Milano 2011
Bo the school desk, Hio its stool, both are designed for simple and inexpensive local production.  Bo and Hio are "nomadic" furniture that facilitate frequent reconfiguration of the classroom. Solidarity design for Haiti and Santo Domingo, after the destructive earthquake. Project developped for the Hispaniola 2011 competition.
Bo le bureau d'école, Hio son tabouret, sont tous deux conçus pour pour une production simple et peu couteuse à mettre en œuvre localement.  Bo et Hio sont des meubles "nomades" qui facilitent la reconfiguration fréquente de la salle de classe. Design solidaire pour Haïti et Santo Domingo, après le dévastateur tremblement de terre. Projet développé dans le cadre du concours Hispaniola 2011. 
Design Huub Ubbens and Elisabeth Vidal