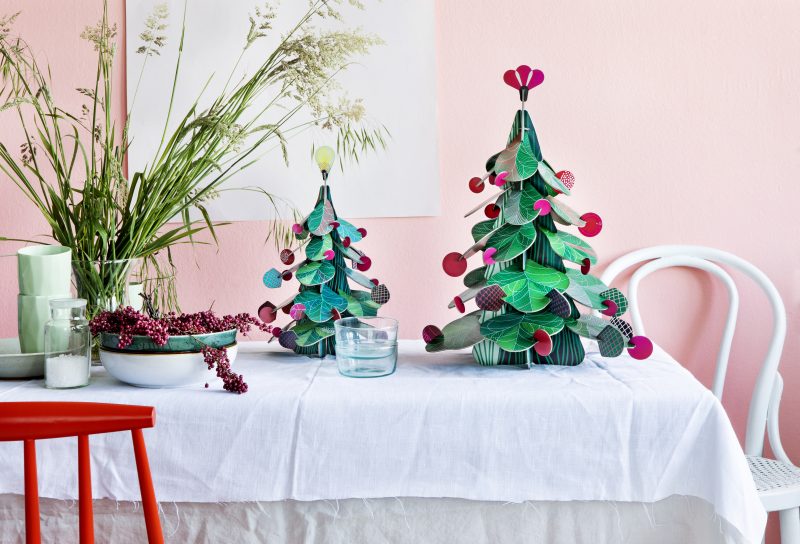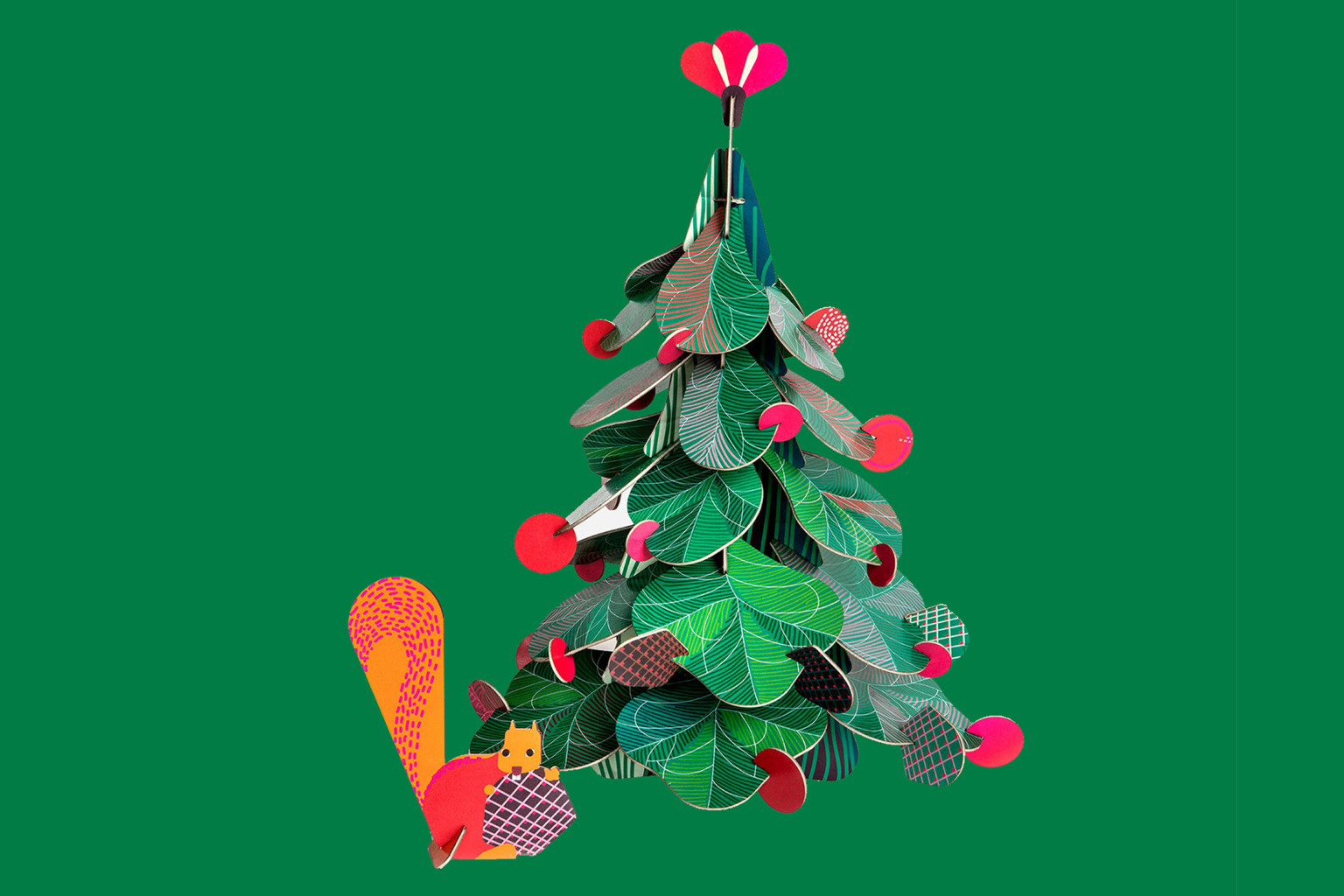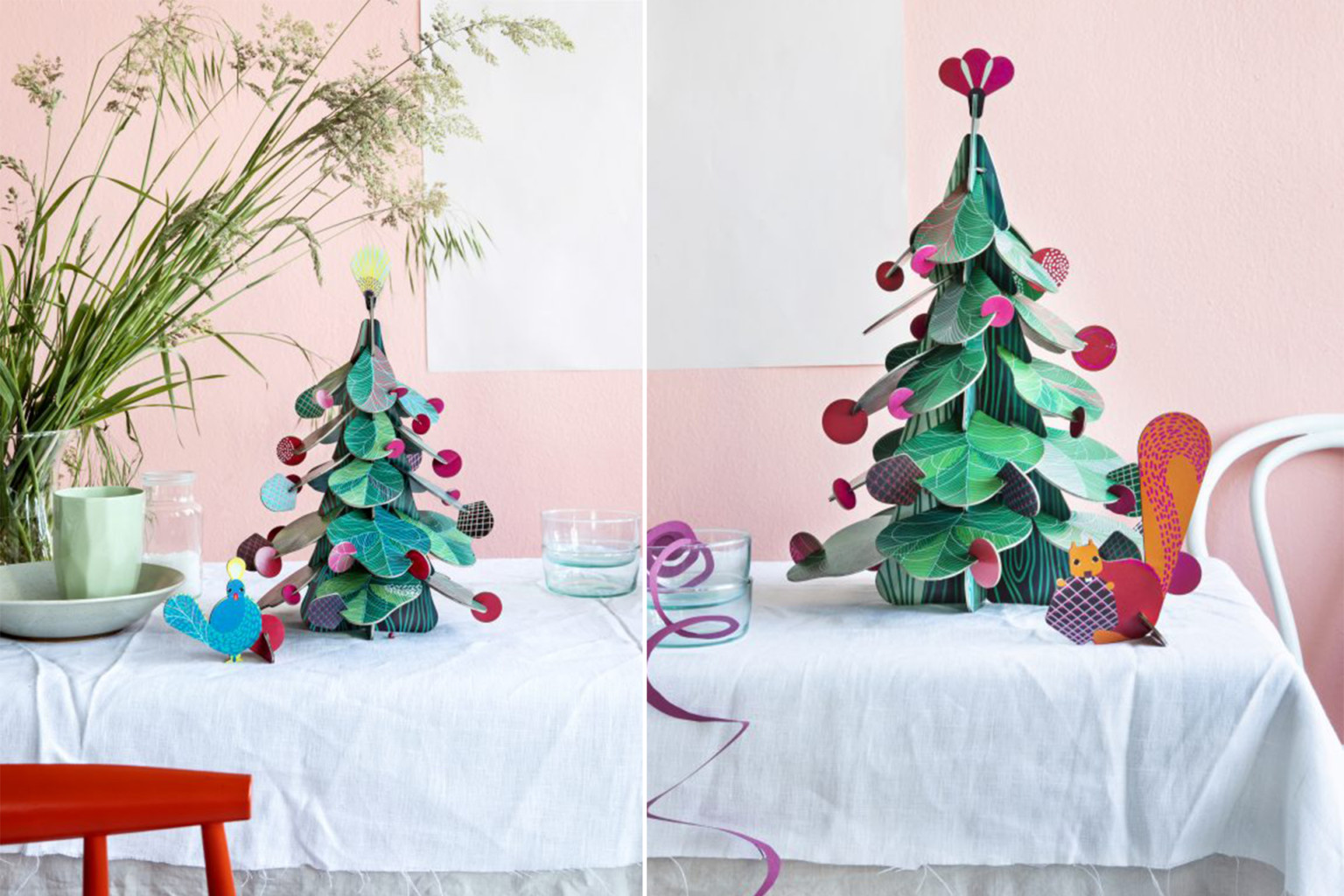 Xmass tree, Studioroof, Amsterdam (NL) 2019
Performance to easily create a small Christmas scene, decorated tree accompanied by a squirrel or a peacock. Once the festivities are over, the tree can slide into a drawer until the following year. 3D composition made from elements extracted from 2D sheets, flat packaging, principle of the beautiful collections of the Studioroof brand.
Performance de créer facilement une petite scène de Noël, sapin décoré accompagné d'un écureuil ou d'un paon. Une fois les festivités passées, le sapin peut se glisser dans un tiroir jusqu'à l'année suivante. Composition 3D réalisée à partir d'éléments extraits de fiches 2D, emballage plat, principe des belles collections de la marque Studioroof.