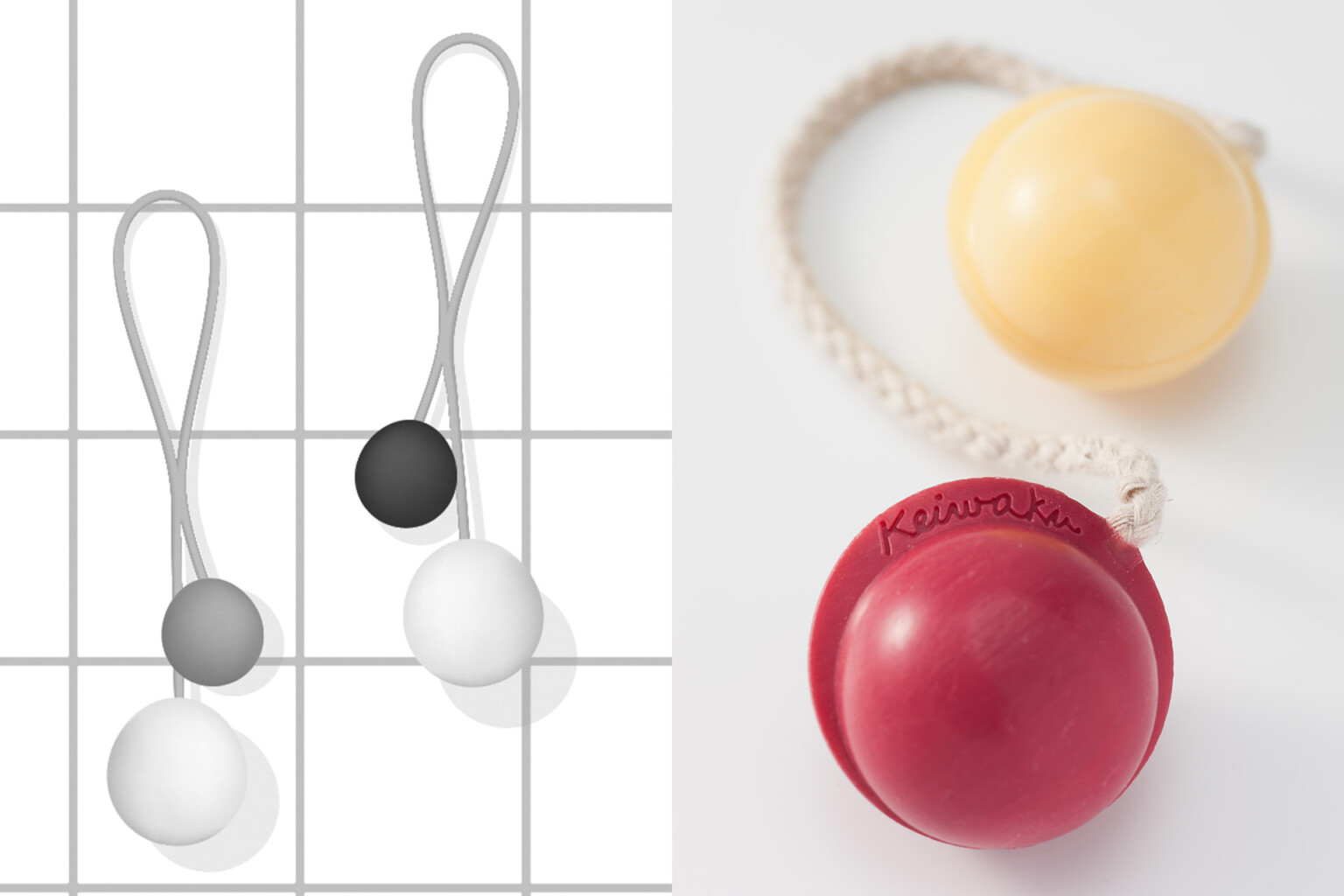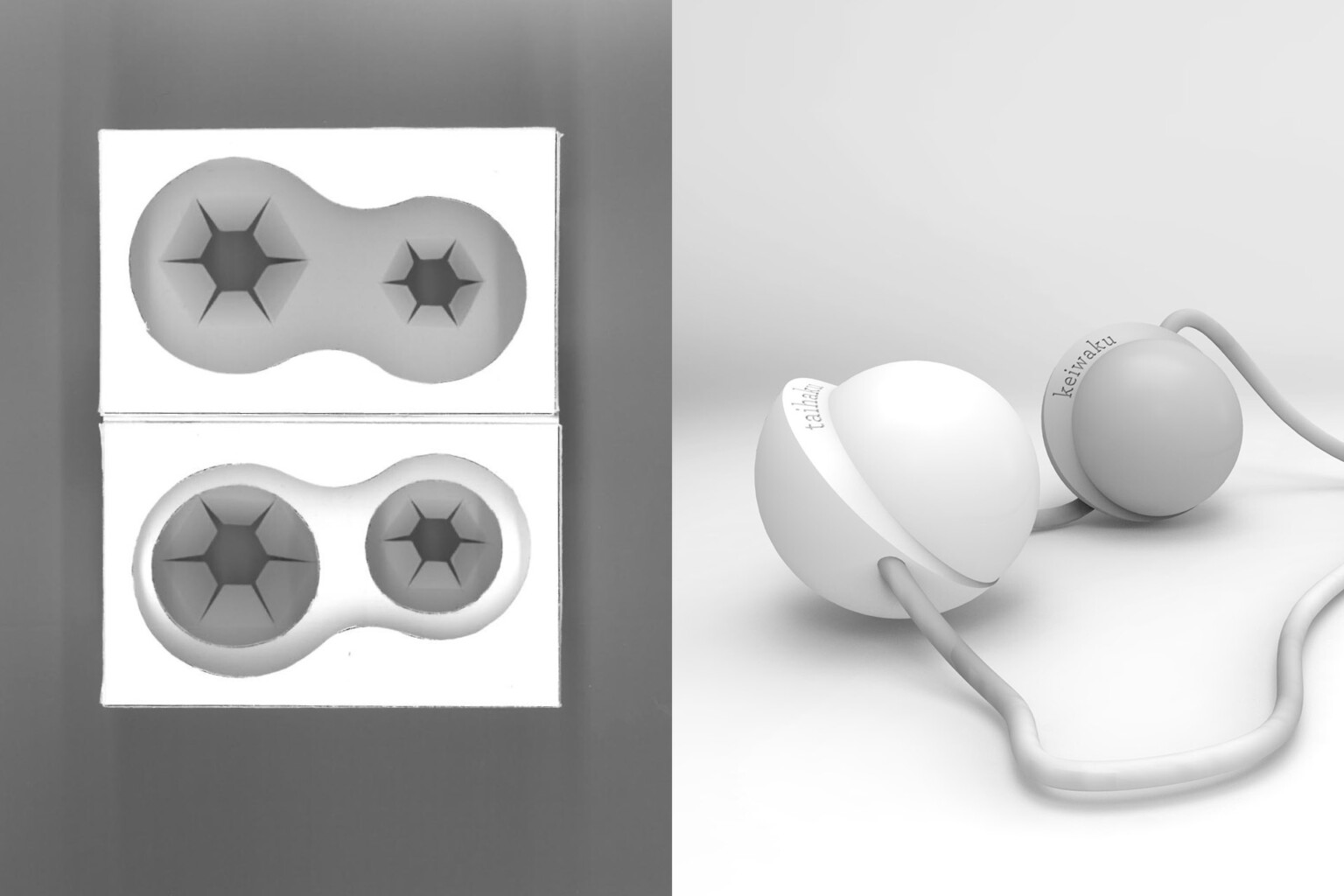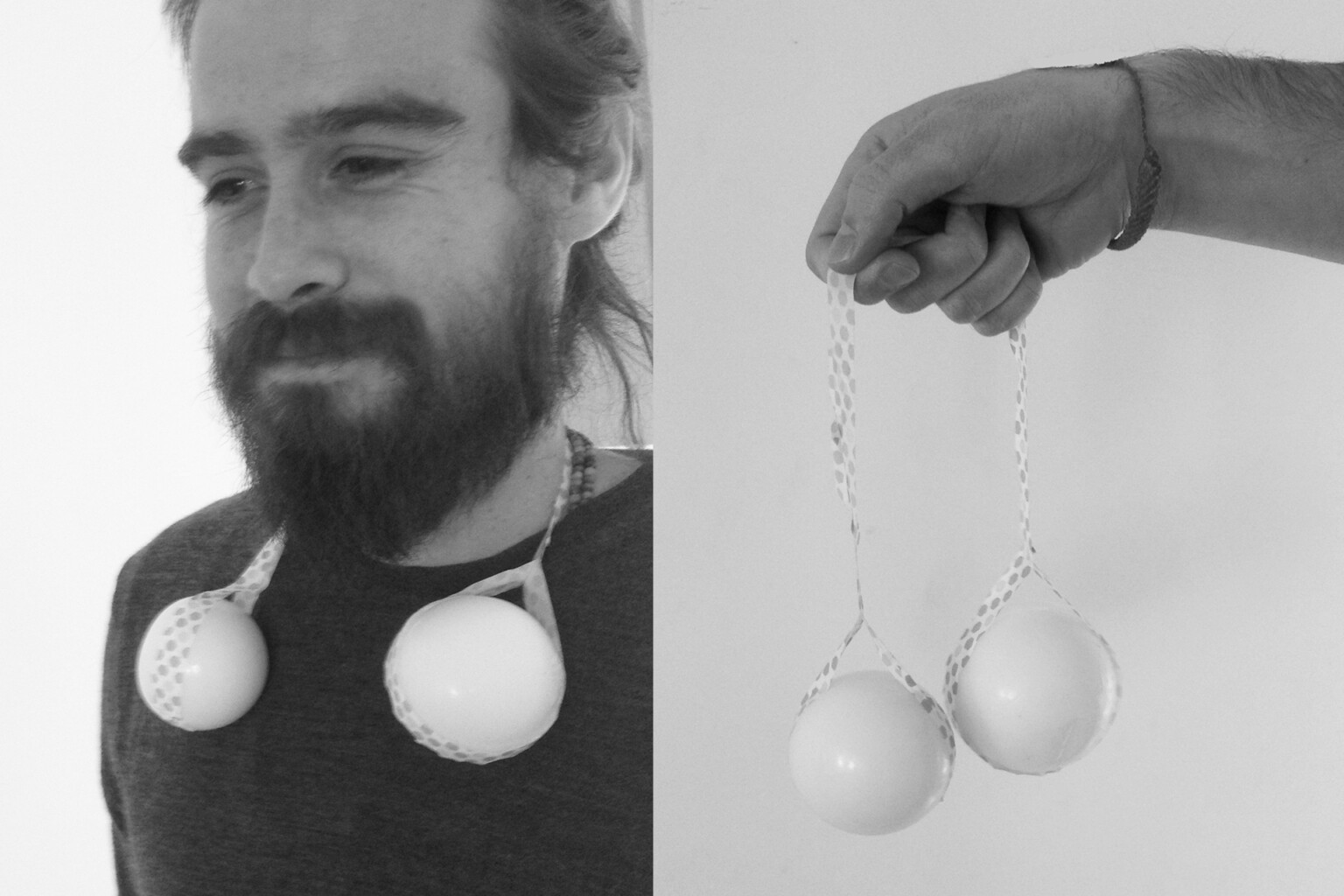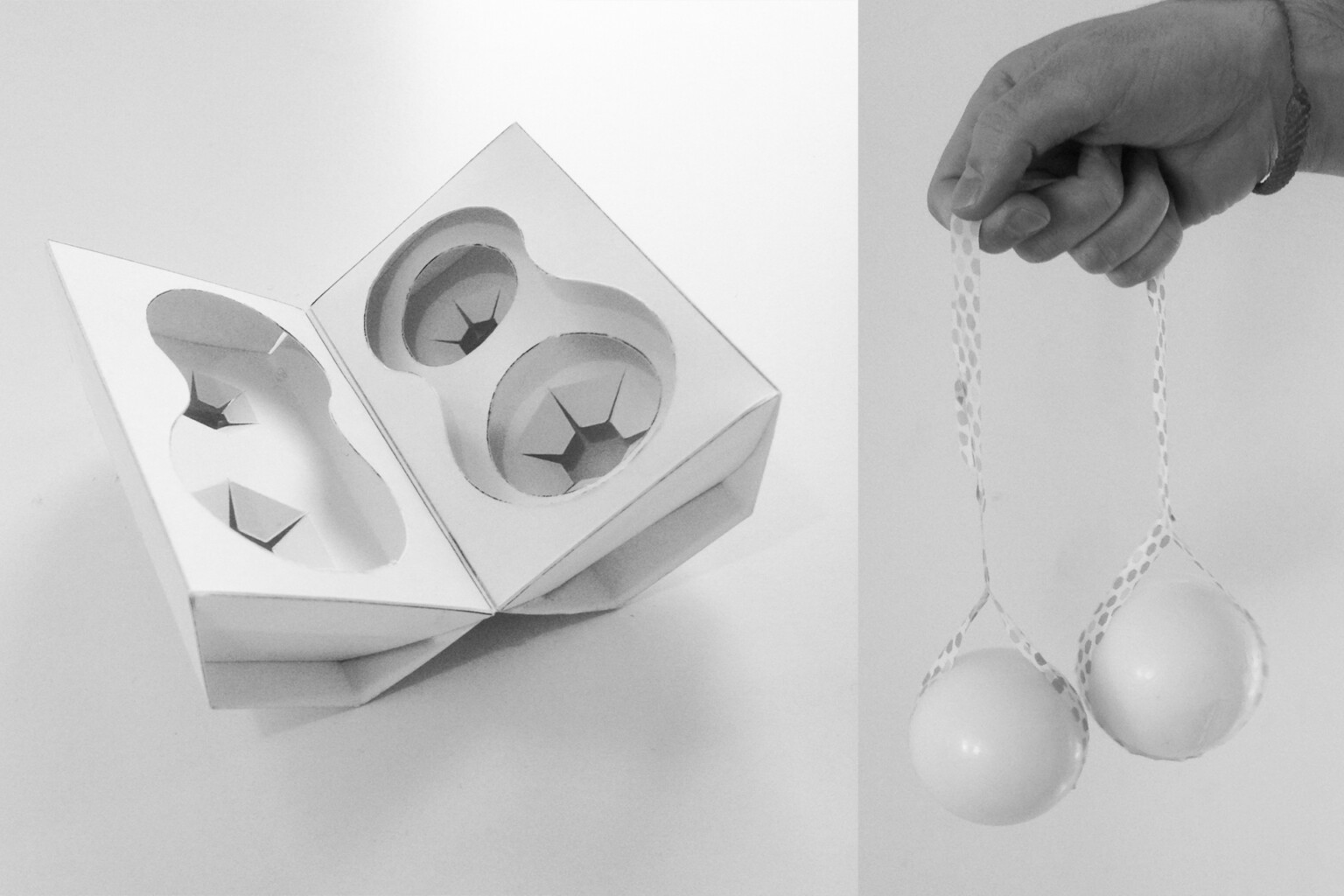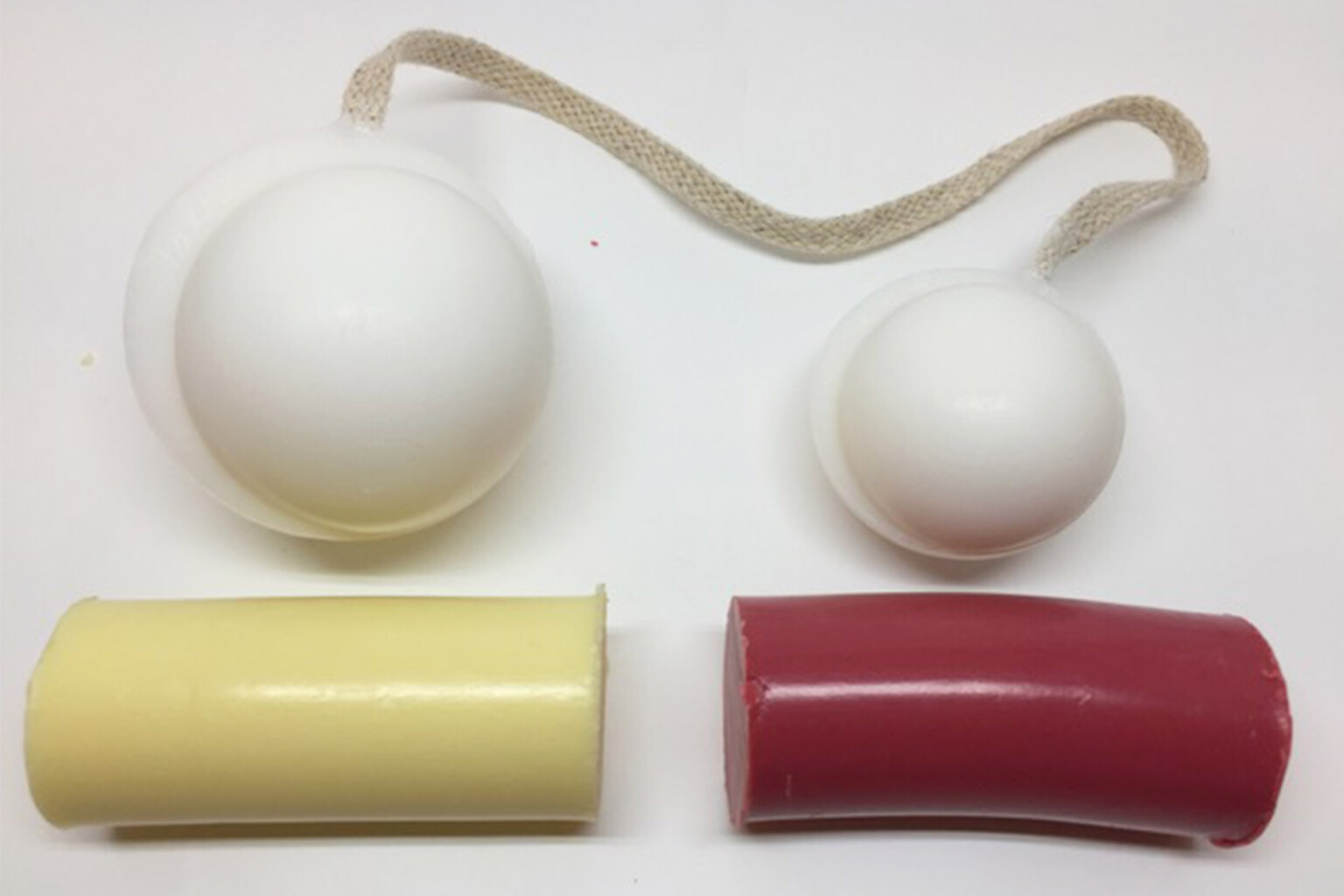 Keiwaku&Taihaku, Tamanohada by TCI, Tokyo (JP) 2017
The Tamanohada brand bases its identity on "tama", a spherical soap whose shape symbolizes protection, continuity, energy, fluidity and purity. The T&K concept emphasizes its expression. Taihaku and Keiwaku, are the names given to Venus and Mars in ancient Japanese mythology. One planet represents the divinity of love and beauty, the other the divinity of thunder and rain. Both are related to fertility, rebirth and regeneration. This object with a double fragrance expresses both masculine and feminine. It can be worn, clung to, and shared in daily body care.
La marque Tamanohada base son identité sur "tama", savon sphérique, dont la forme symbolise protection, continuité, énergie, fluidité et  pureté. Le concept T&K met l'accent sur son expression. Taihaku et Keiwaku, sont les noms donnés à Vénus et Mars dans l'ancienne mythologie japonaise. Une planète représente la divinité de l'amour et de la beauté, l'autre la divinité du tonnerre et de la pluie. Toutes deux sont liées à la fertilité, la renaissance et la régénération. Cet objet au double parfum exprime le masculin et le féminin. Il se porte, s'accroche, se partage dans les soins quotidiens du corps.