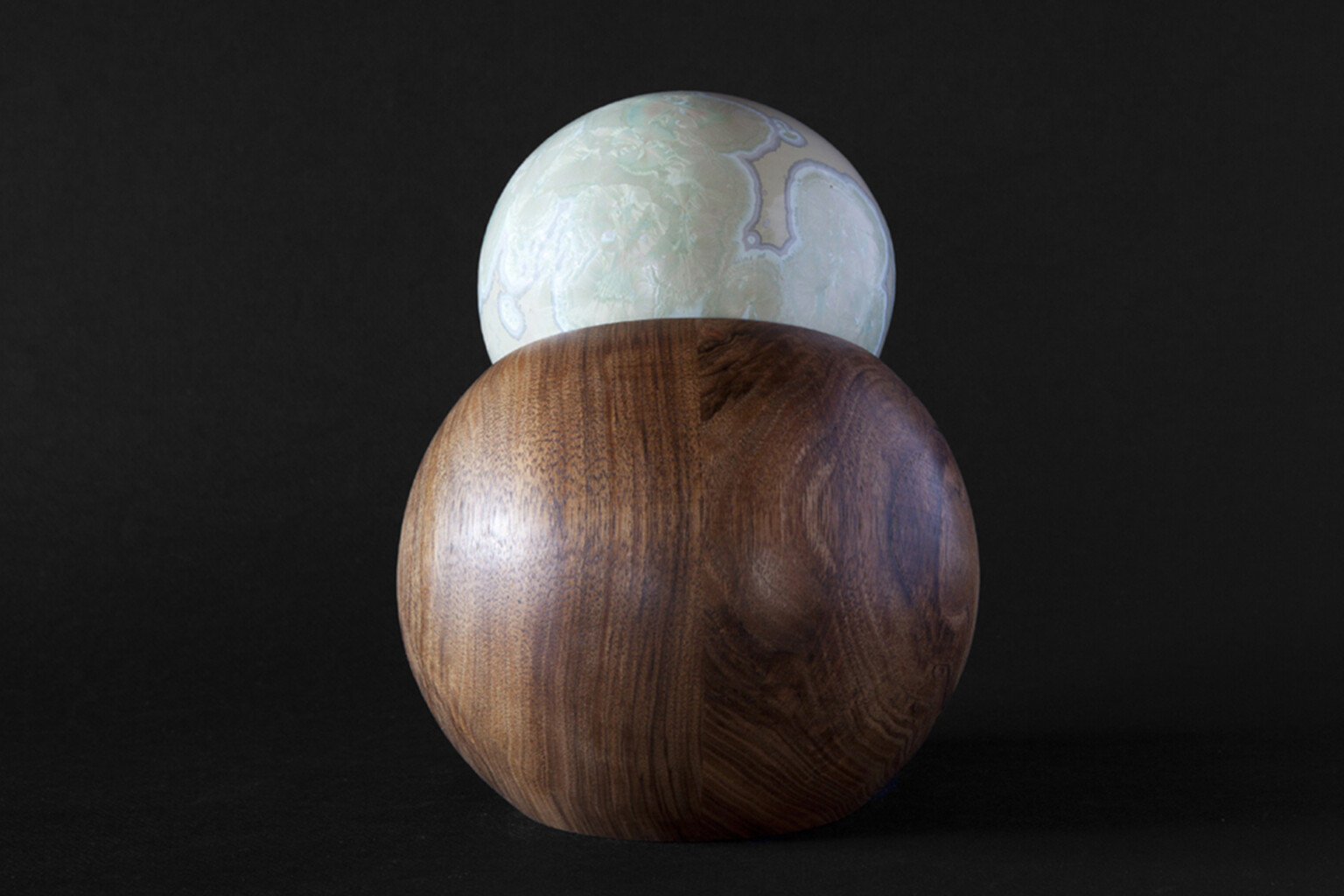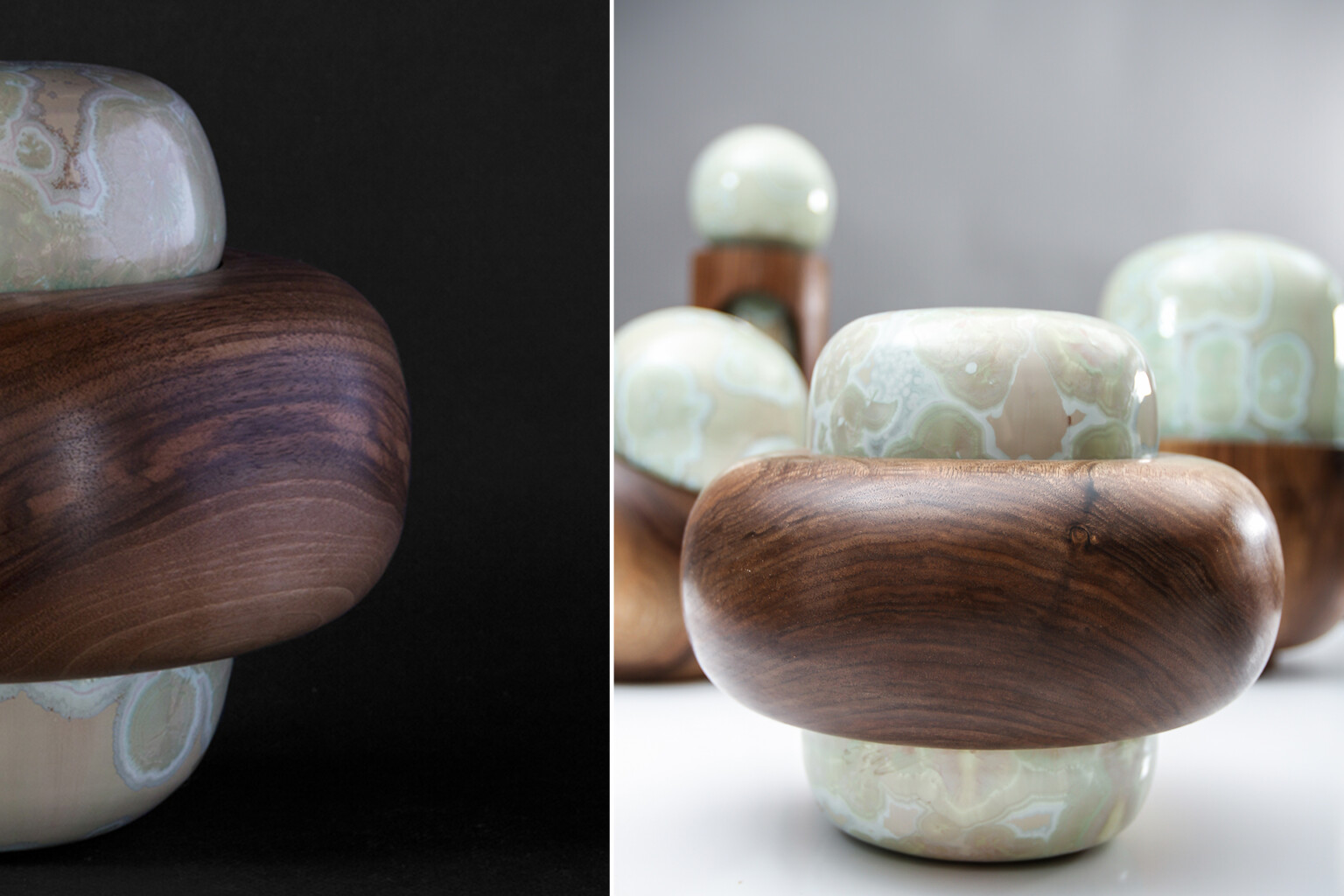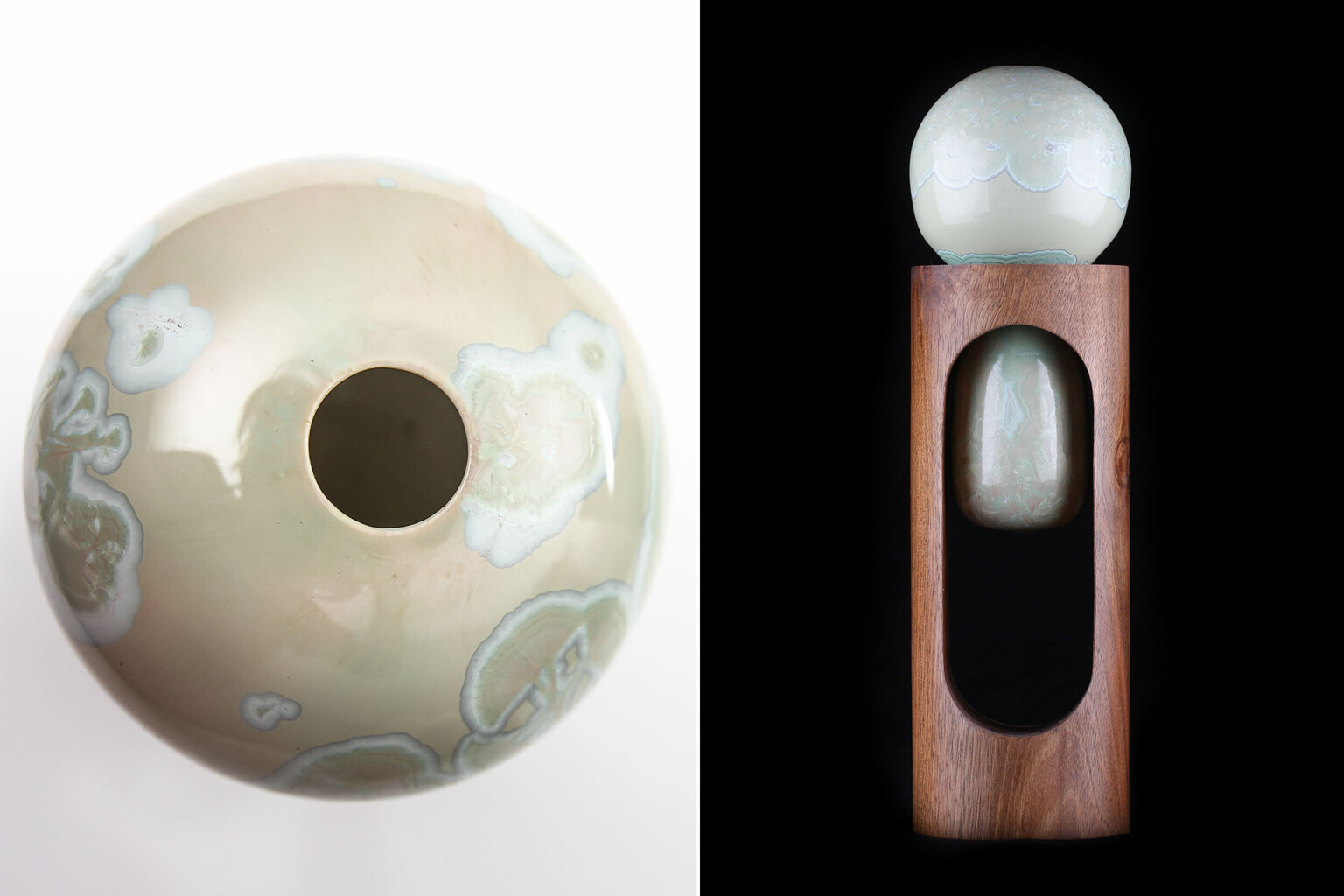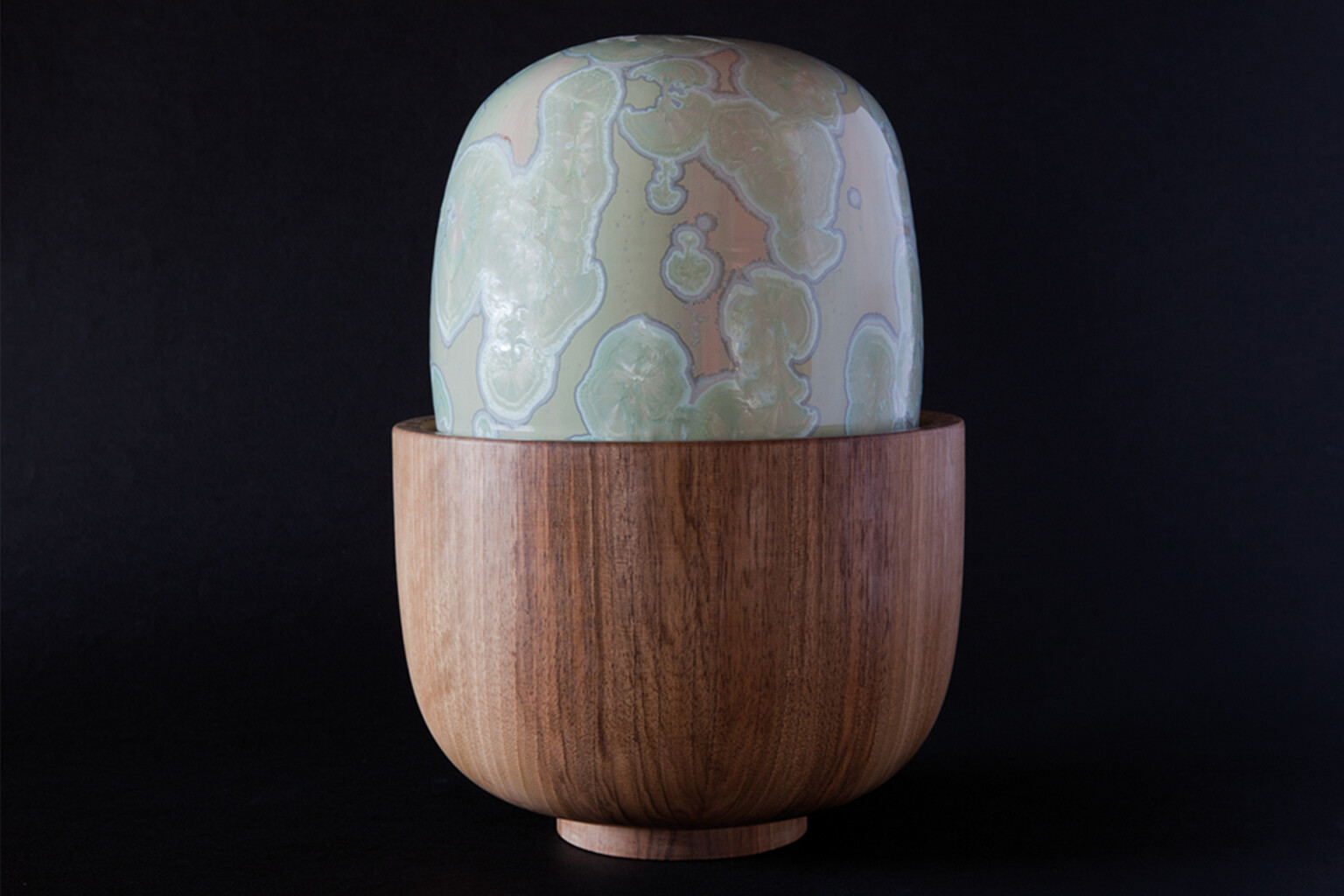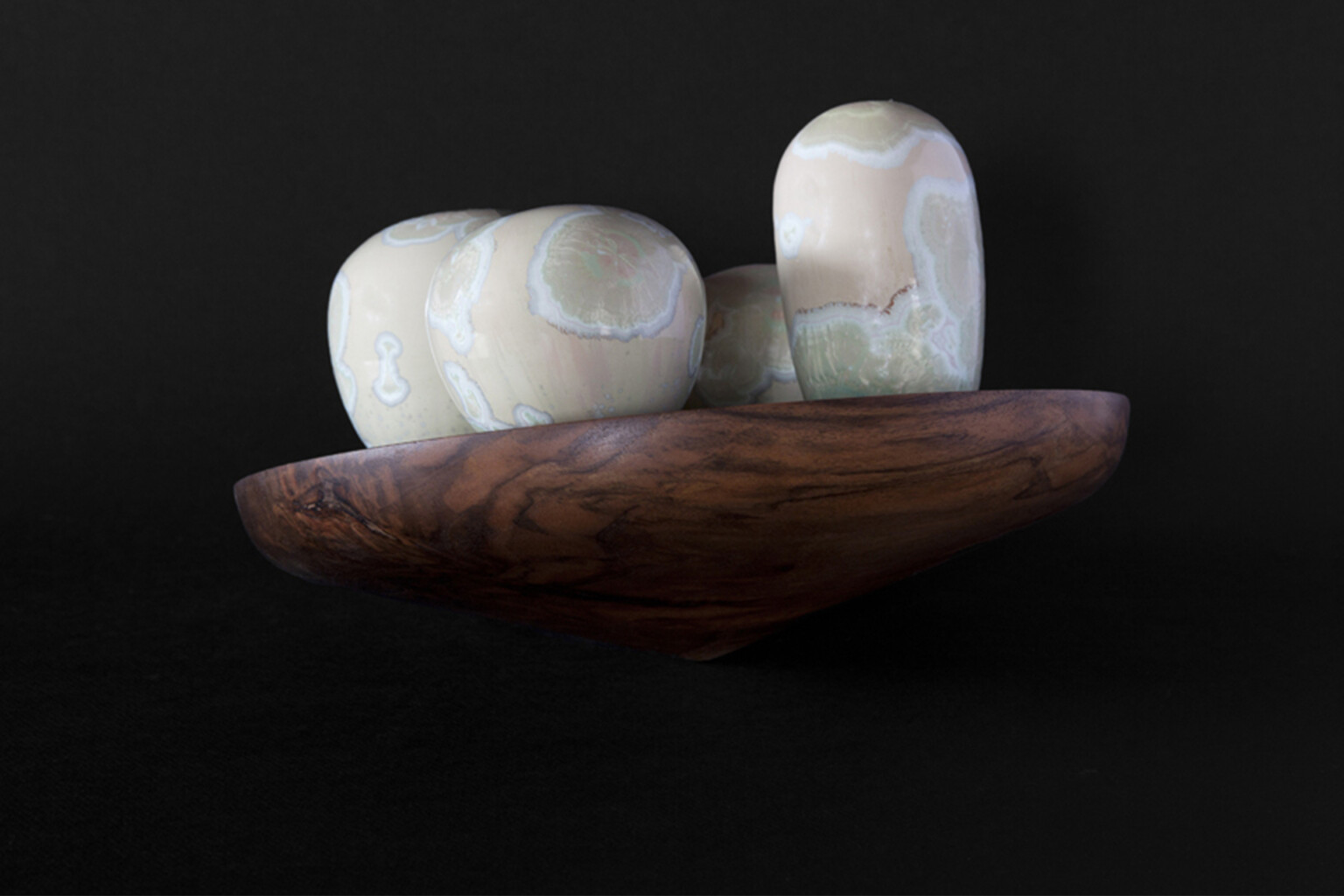 7 vases for Izanami, Eliane Régimbeau, céramiste et Philippe Tellier, tourneur sur bois, Millau (FR) 2014
In Japanese mythology, Izanami is both the goddess of creation and of death. She represents the eternal cycle of life and nature. The design of these seven vases dedicated to her was born from the encounter between two skills, both based on turning, that of wood, with essences drawn from the Grands Causses land, and that of porcelain, then glazed by a skilful play of crystallization; two lively materials that represent the four elements.
Dans la mythologie japonaise, Izanami, est à la fois la déesse de la création et celle de la mort. Elle représente le cycle éternel de la vie et de la nature. Le projet de ces sept vases qui lui sont dédiés, est né de la rencontre entre deux savoir-faire, tous deux basés sur le tournage, celui du bois, avec des essences puisées dans le terroir des Grands Causses, et celui de la porcelaine, ensuite émaillée par un habile jeu de cristallisation ; deux matières vives qui représentent  les quatre éléments.