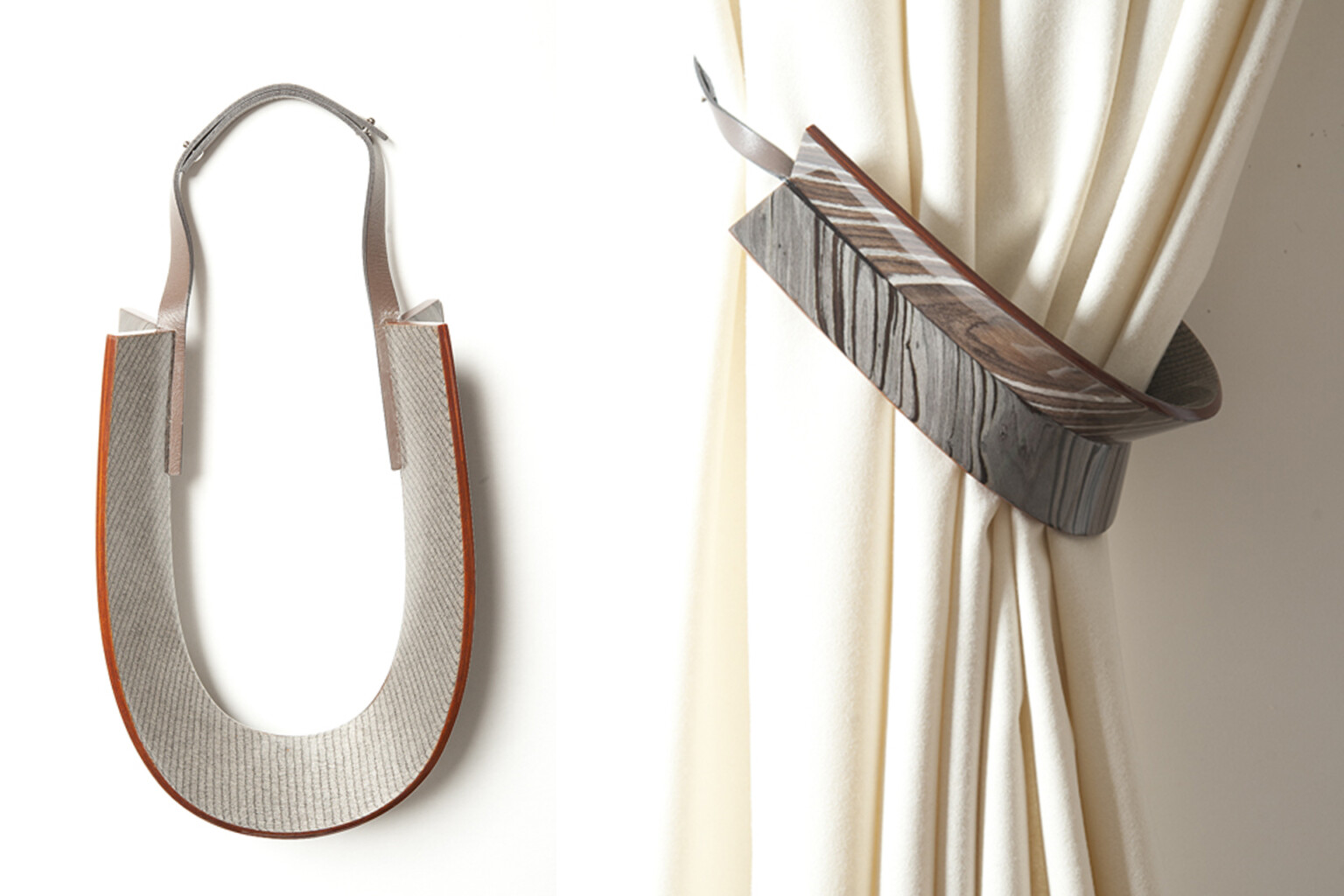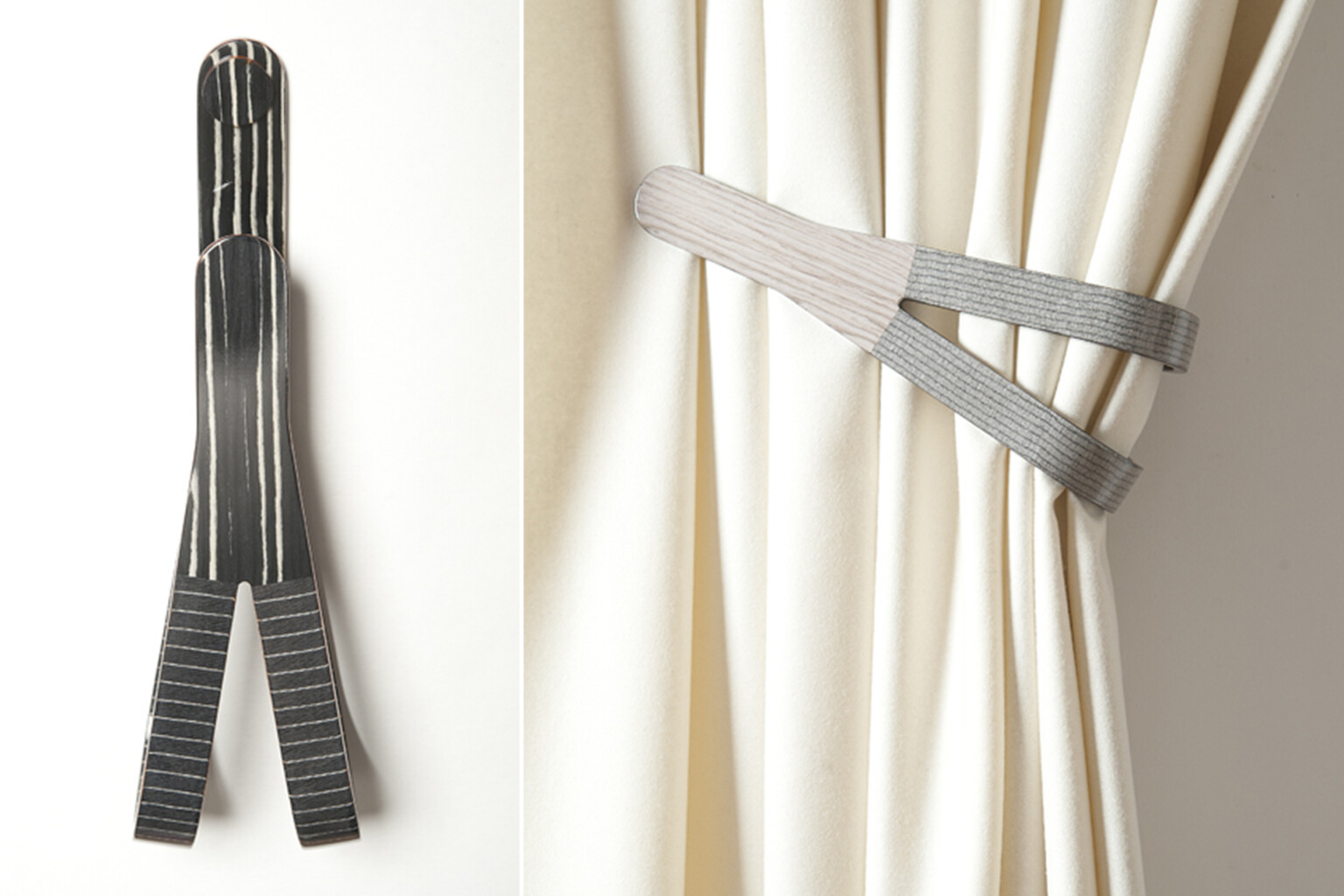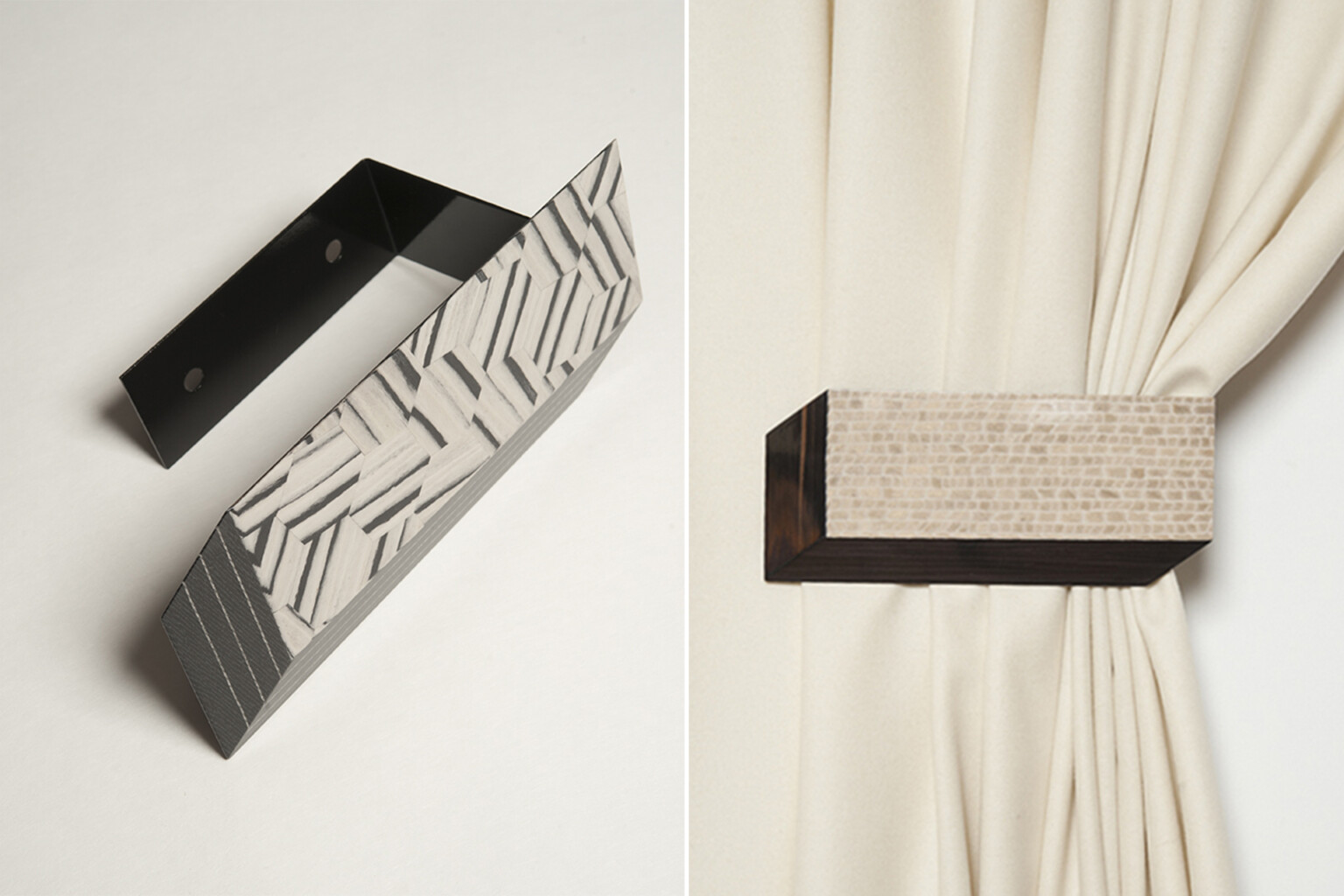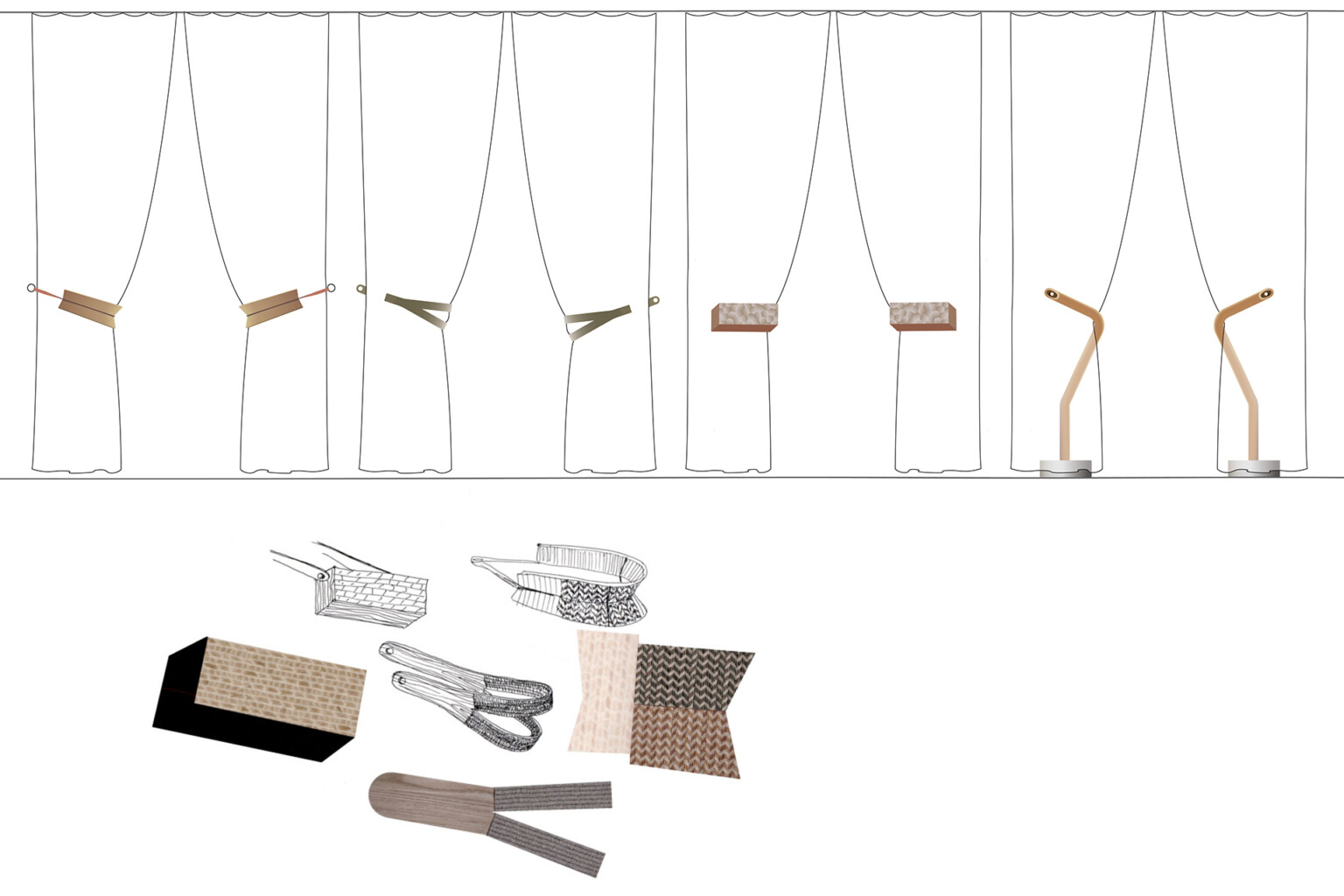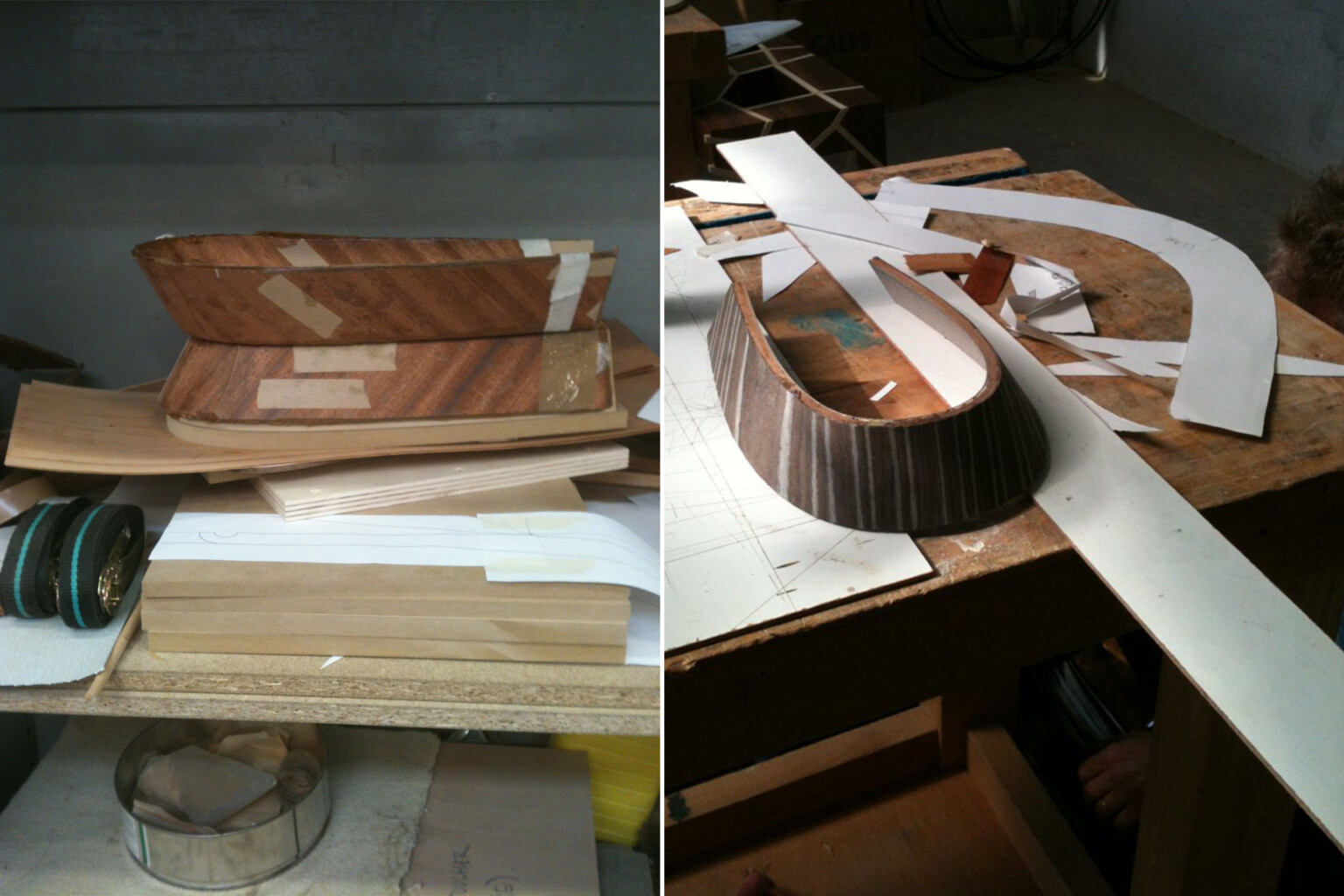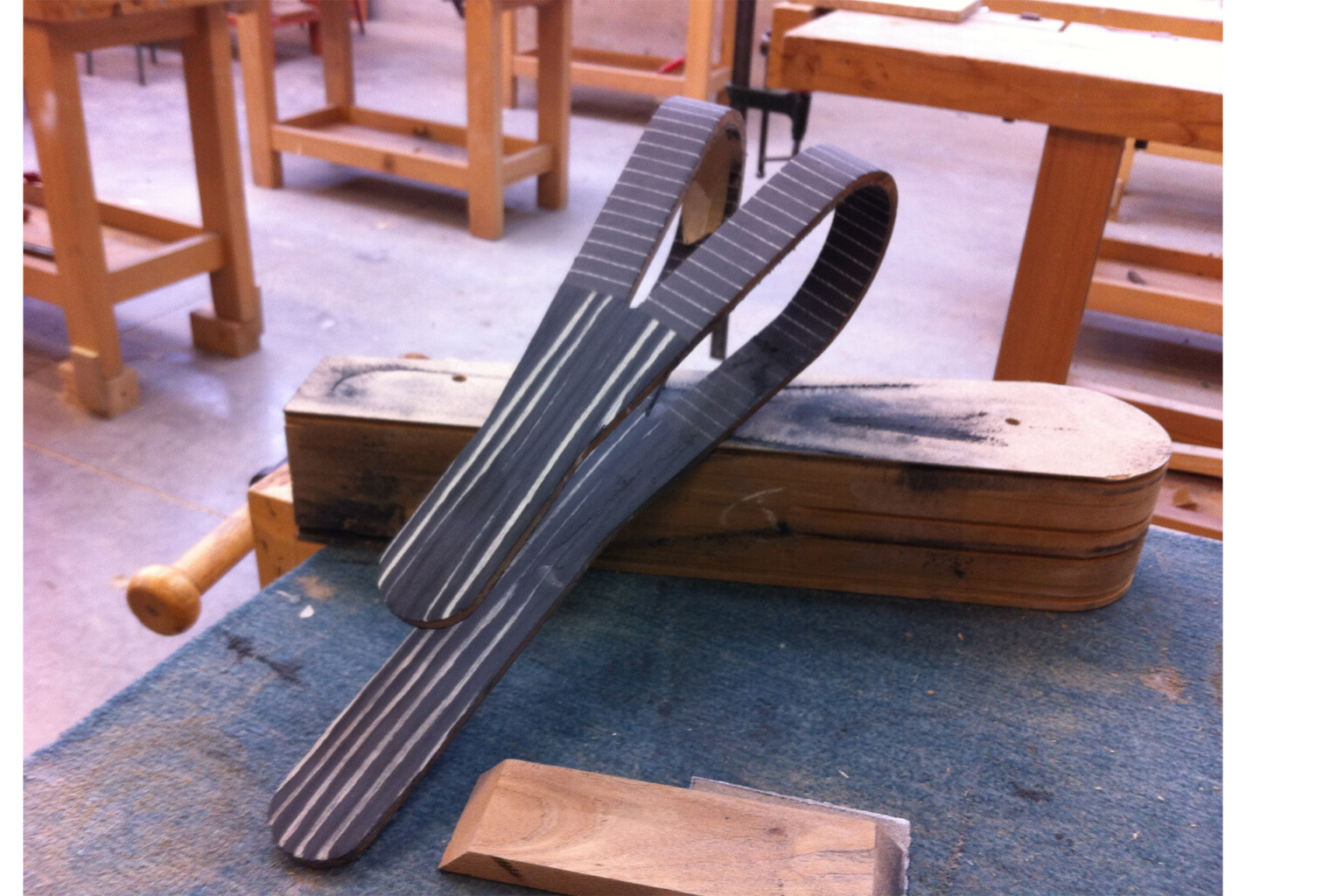 Isis, LL de Pascale, Viviers les montagnes (FR) 2013
Embrace's morphology, research around the relationship of this object to the textile it has to support and to its anchoring to the space around. Creation of a wooden objects brand dedicated to textile staging. This collection presents four accessories for Isis: the collar, the eye, the minaudière and the liana. This project is part of the Impulsion collective action, launched by Midi Pyrénées Bois and accompanied by the Imara from Revel.
Morphologie de l'embrasse, recherche articulée autour de la relation de cet objet au textile qu'il soutient et à son ancrage à l'espace. Création d'une marque d'objets en bois dédiés à la mise en scène textile. Cette collection présente quatre accessoires pour Isis : le col, l'oeil, la minaudière et la liane. Ce projet  s'inscrit dans l'action collective Impulsion, lancée par Midi Pyrénées Bois et accompagnée par l'Imara de Revel.