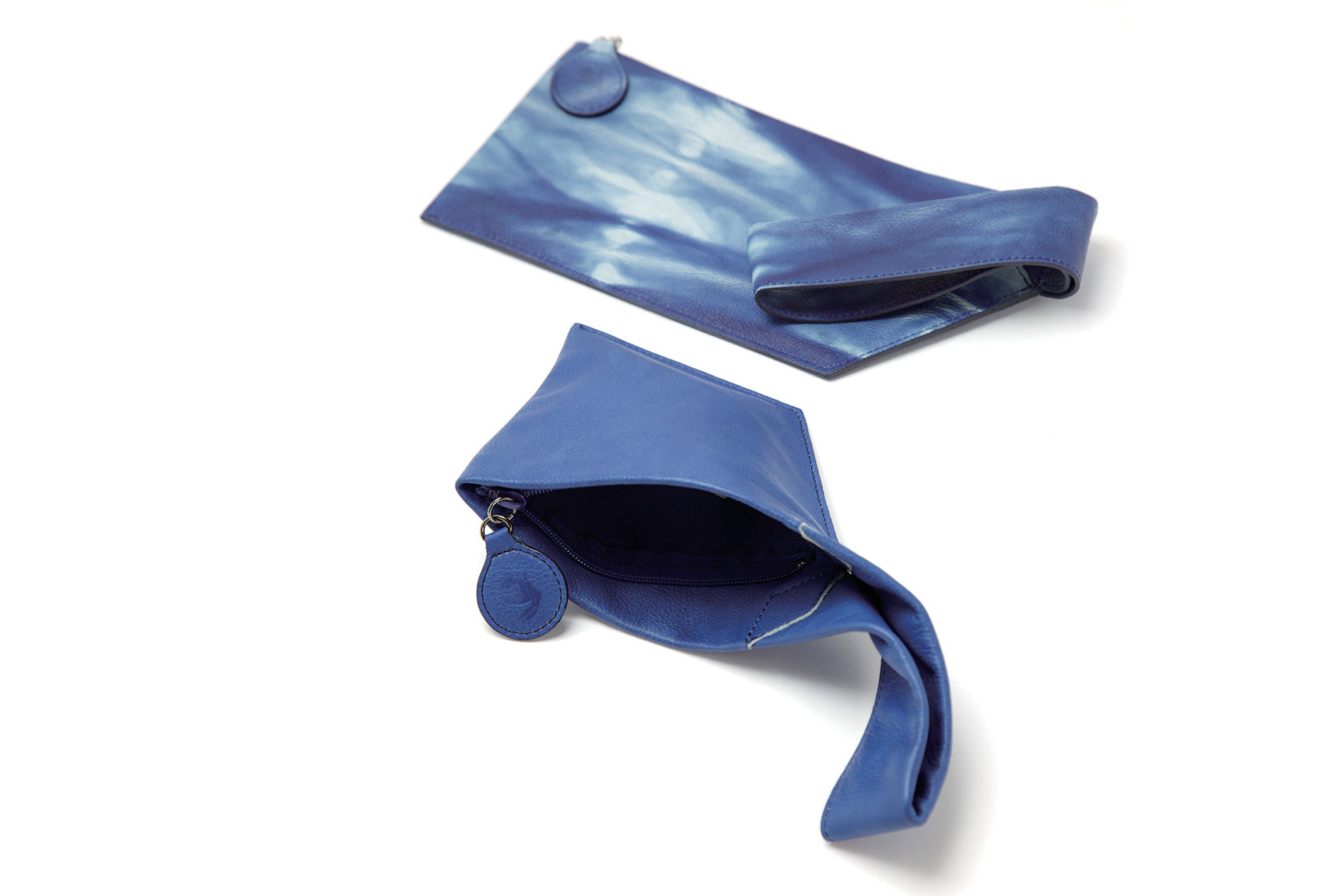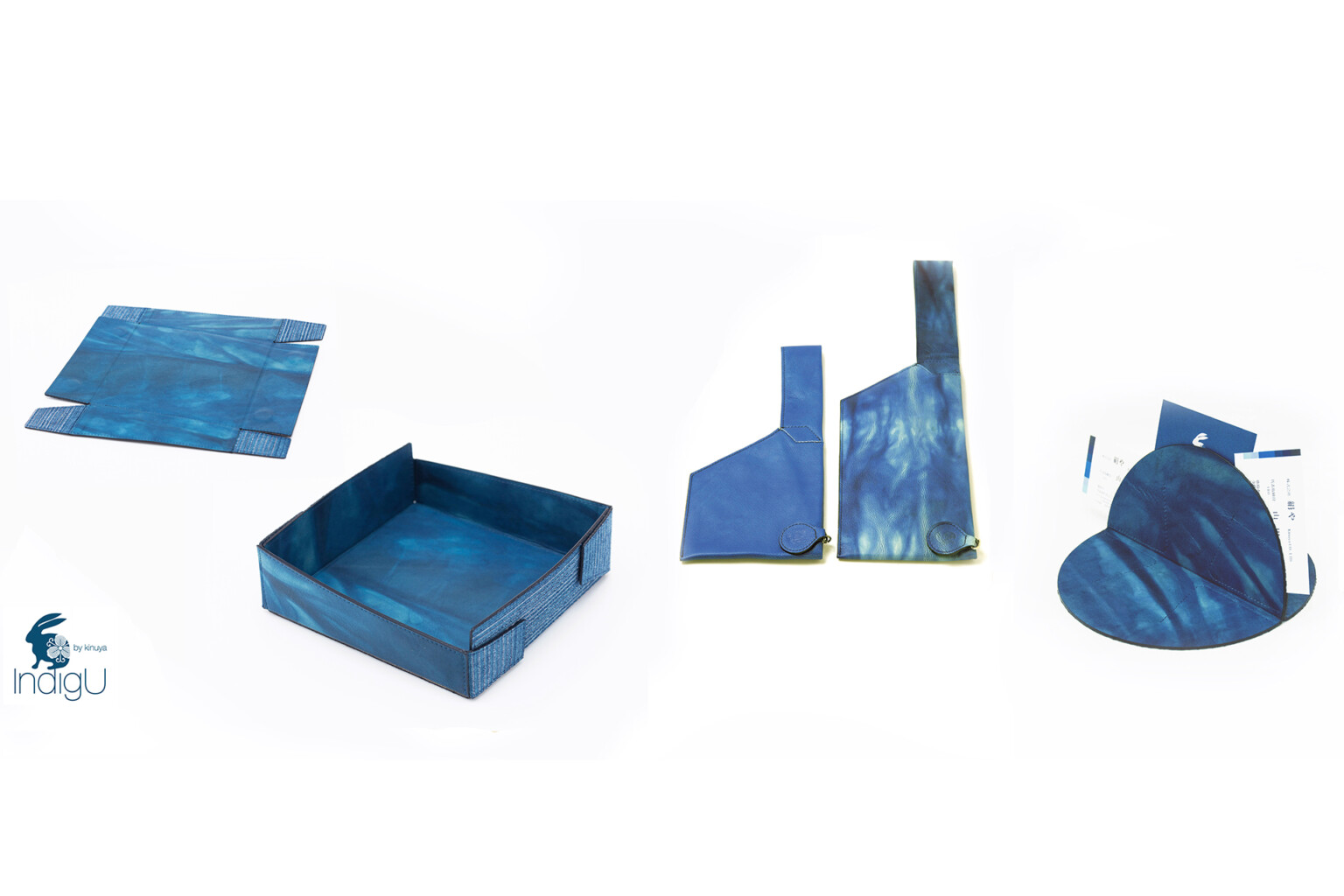 IndigU, Kinuya, Tokushima (JP) 2017
Yamada San challenges Tokushima's indigo dyeing know-how, applying it to leather. This design project introduces shibori* on a collection of objects, making them bearers of the history of this ancestral territorial know-how. This natural and lively expression finds its place magnificently on flat objects which find their third dimension in their use. Collection presented at the NY NOW show in New York. * The technique of shibori consists in constraining the material so as to influence the dyeing.
Yamada San défie le savoir-faire de la teinture indigo de Tokushima, avec l'appliquant au cuir. Ce projet de design introduit le shibori* sur une collection d'objets, les rendant porteurs de l'histoire de ce savoir-faire territorial ancestral. Cette expression naturelle et vivante trouve magnifiquement sa place sur les objets plats qui trouvent leur troisième dimension dans leur usage. Collection présentée au salon NY NOW à New York. * La technique du shibori consiste à contraindre la matière de façon à en influencer la teinture.