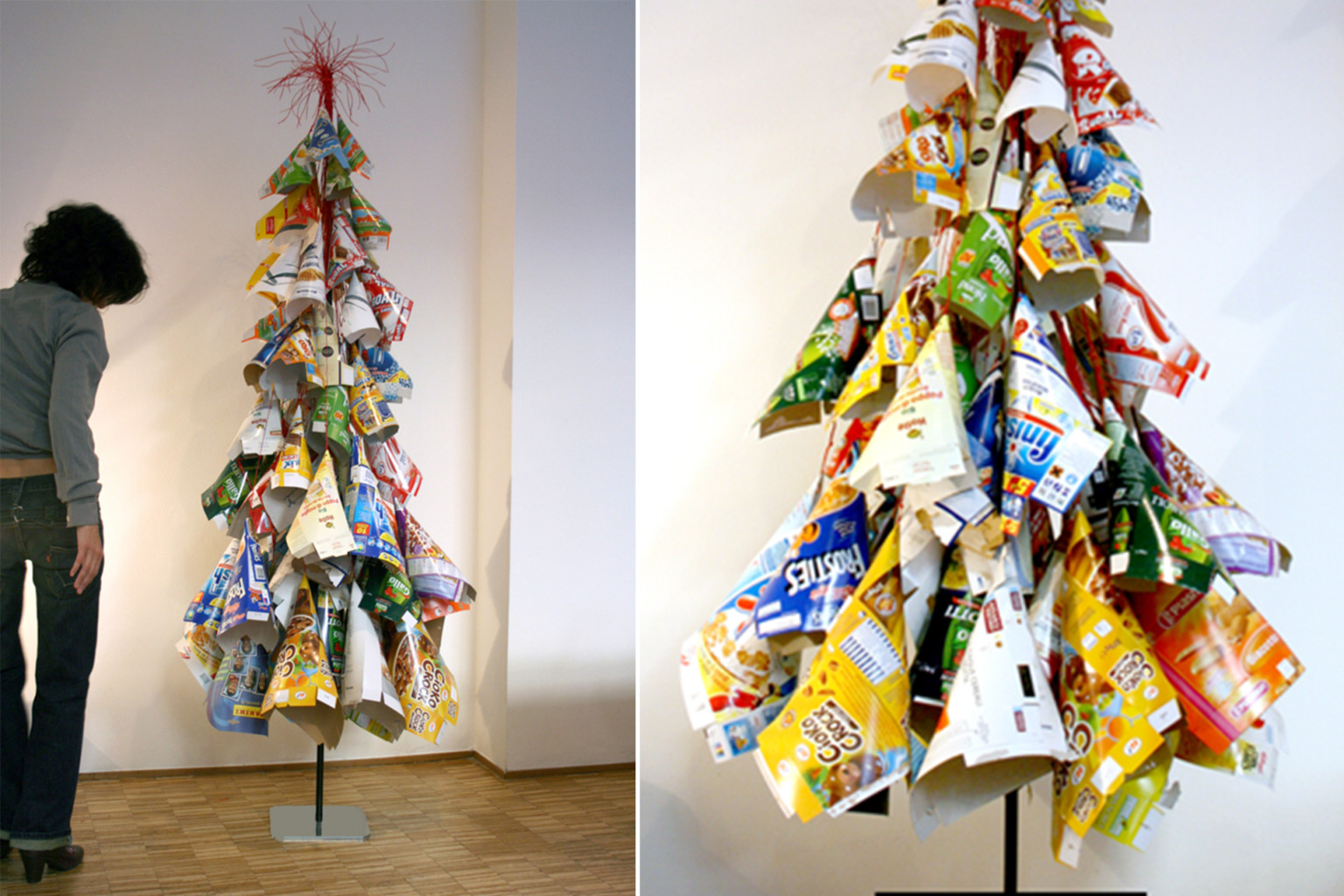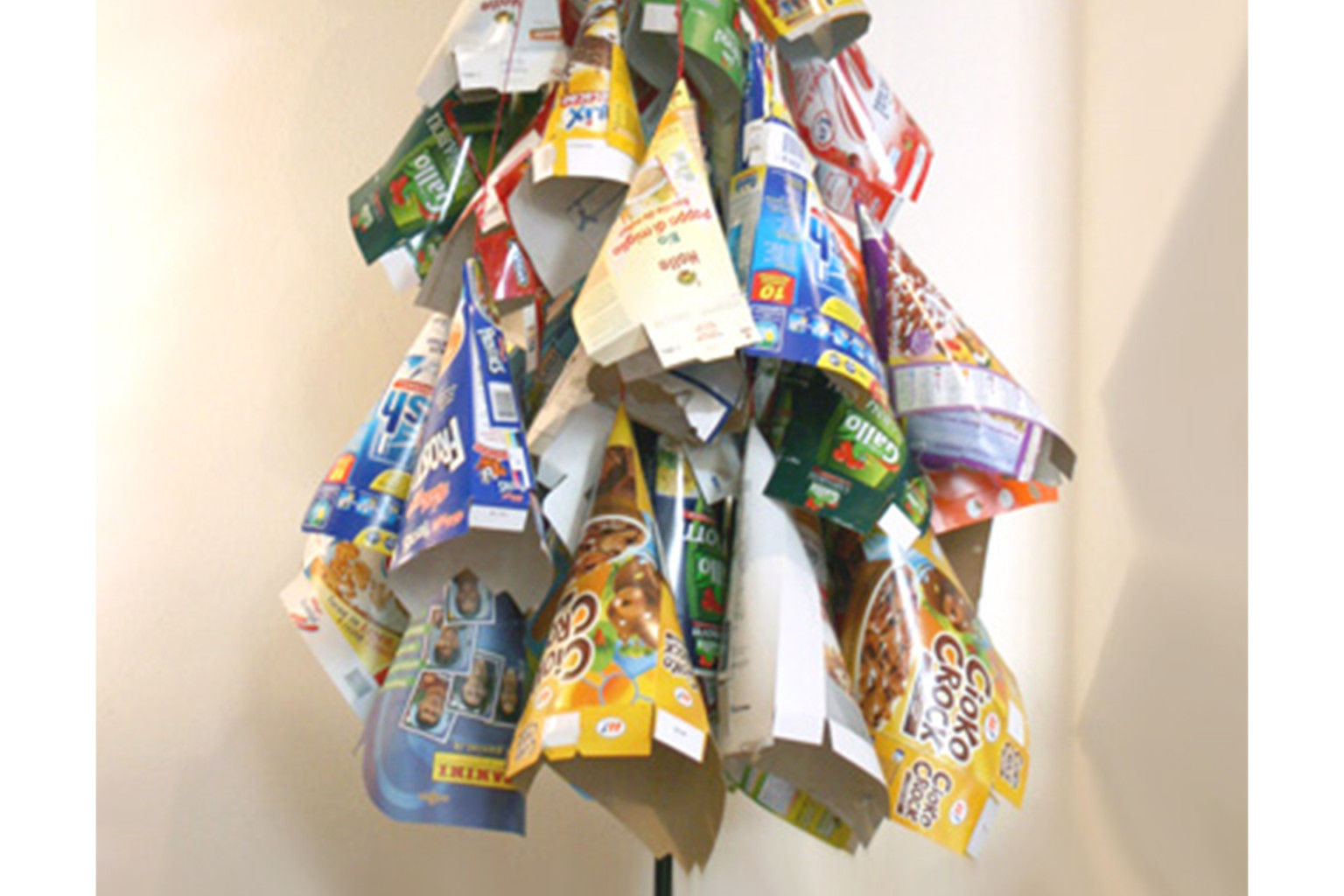 X-mass tree, studio set, Milan 2008
Cross between household waste and Christmas consumption. Construction of the Christmas tree with supermarket packaging, using cardboard packaging (made from trees). Historically, the Christmas tree symbolizes a new beginning, that of the winter solstice; rebirth and immortality.
X-MASS TREE (re)born from the autumn household waste of three families. The printed cardboard boxes are opened and rolled up to form cones in the shape of a tree.
All the cones/trees are hung together by red paper threads, joined together in a knot/star.
Rencontre entre le gaspillage des déchets ménagers et la consommation de Noël. Construction de l'arbre de Noël avec des emballages de supermarché, en utilisant des emballages en carton (fabriqués avec des arbres). Historiquement, le sapin de Noël symbolise un nouveau départ, celui du solstice d'hiver ; la renaissance et l'immortalité.
X-MASS TREE (re)né des déchets ménagers d'automne de trois familles. Les boîtes de carton imprimé sont ouvertes et roulées pour former des cônes, en forme d'arbre.
Tous les cônes/arbres sont suspendus ensemble par des fils de papier rouge, réunis en un nœud/une étoile.