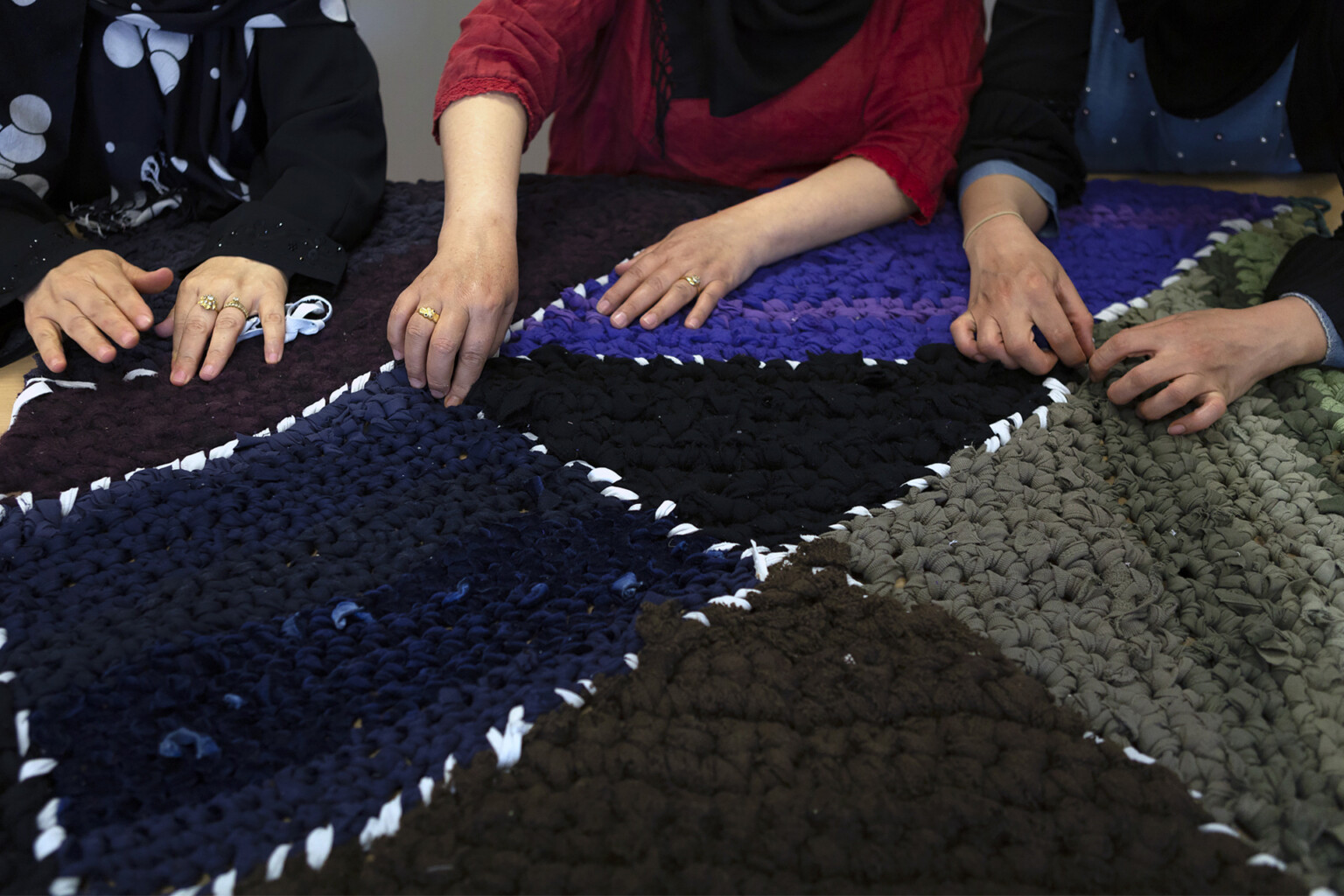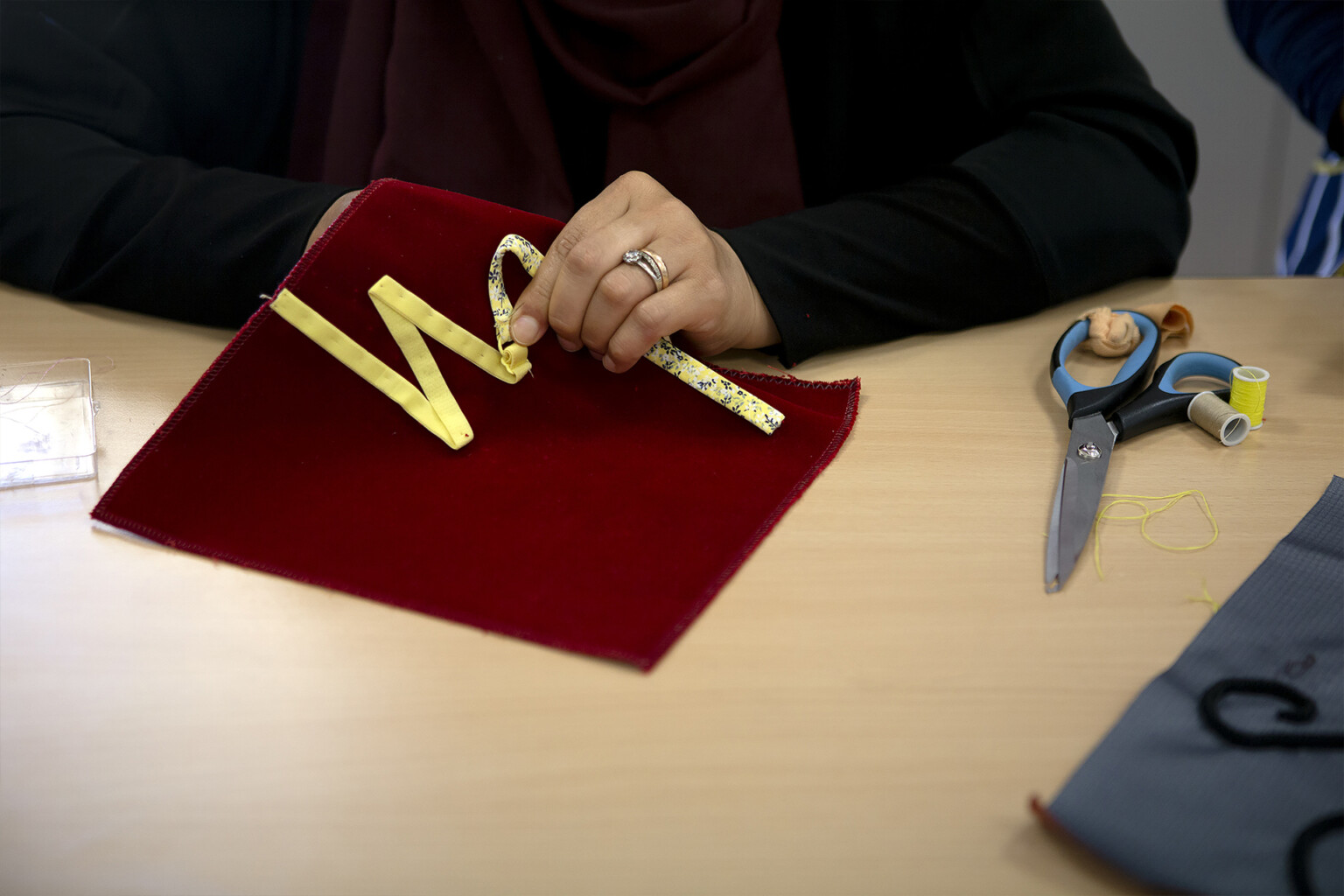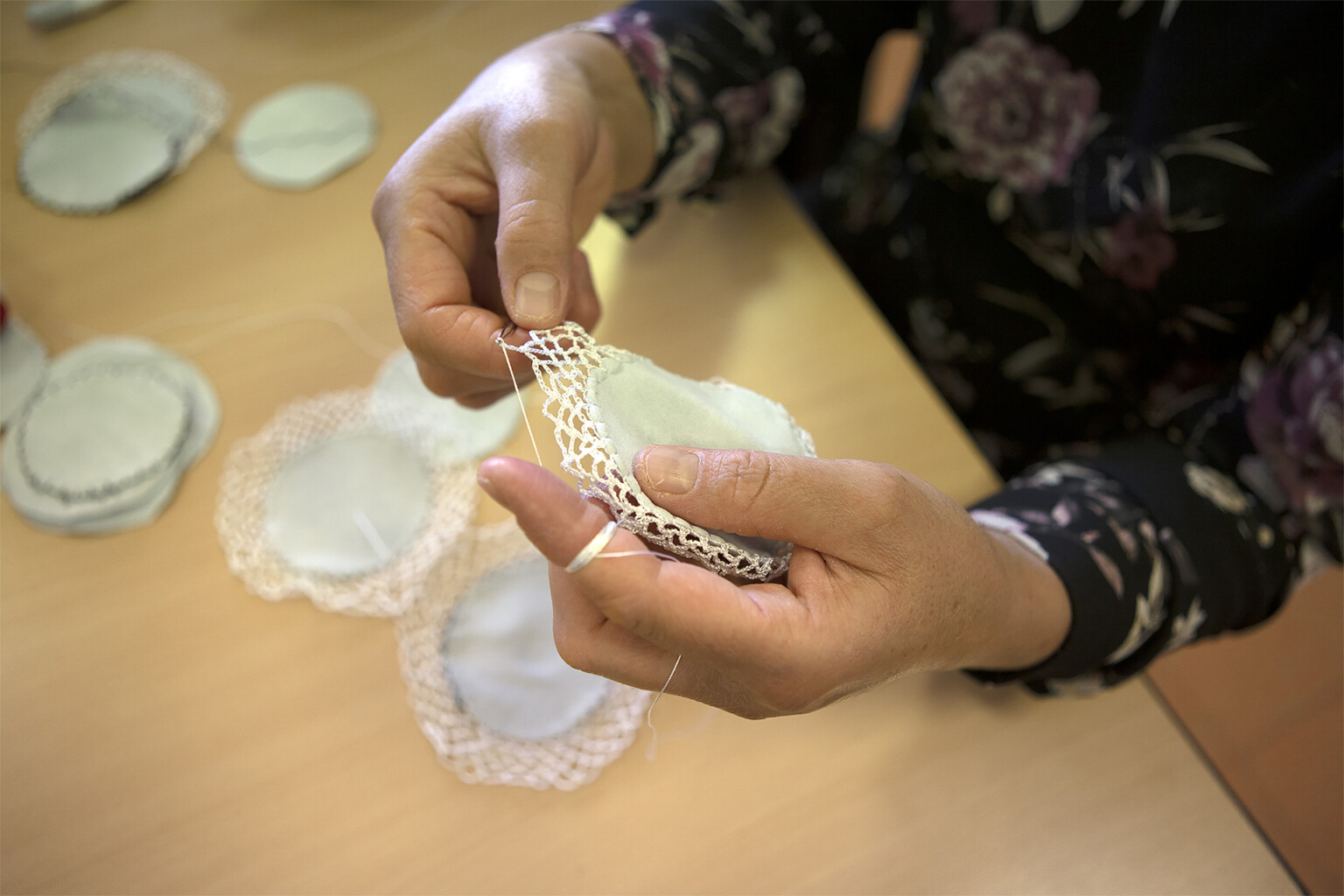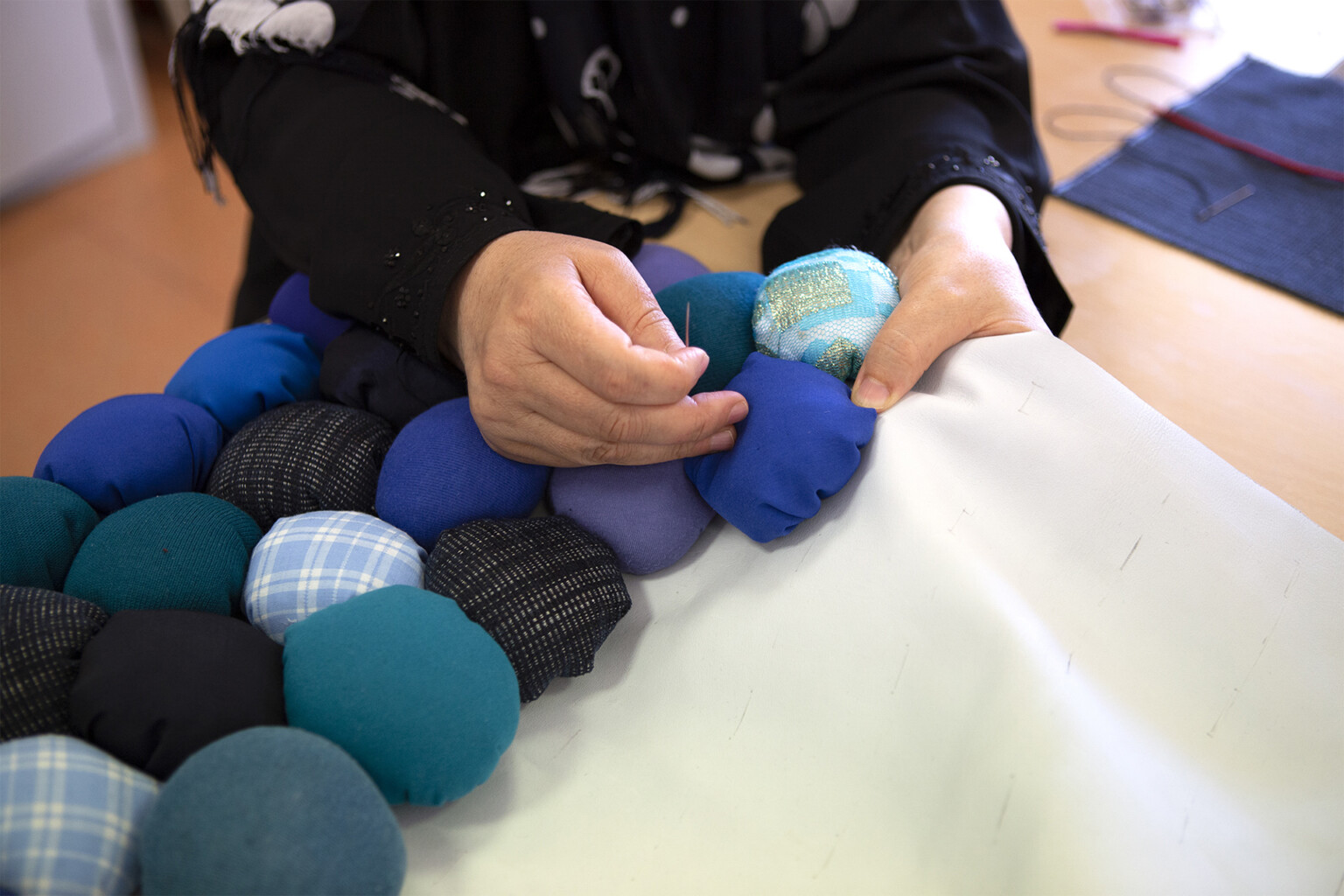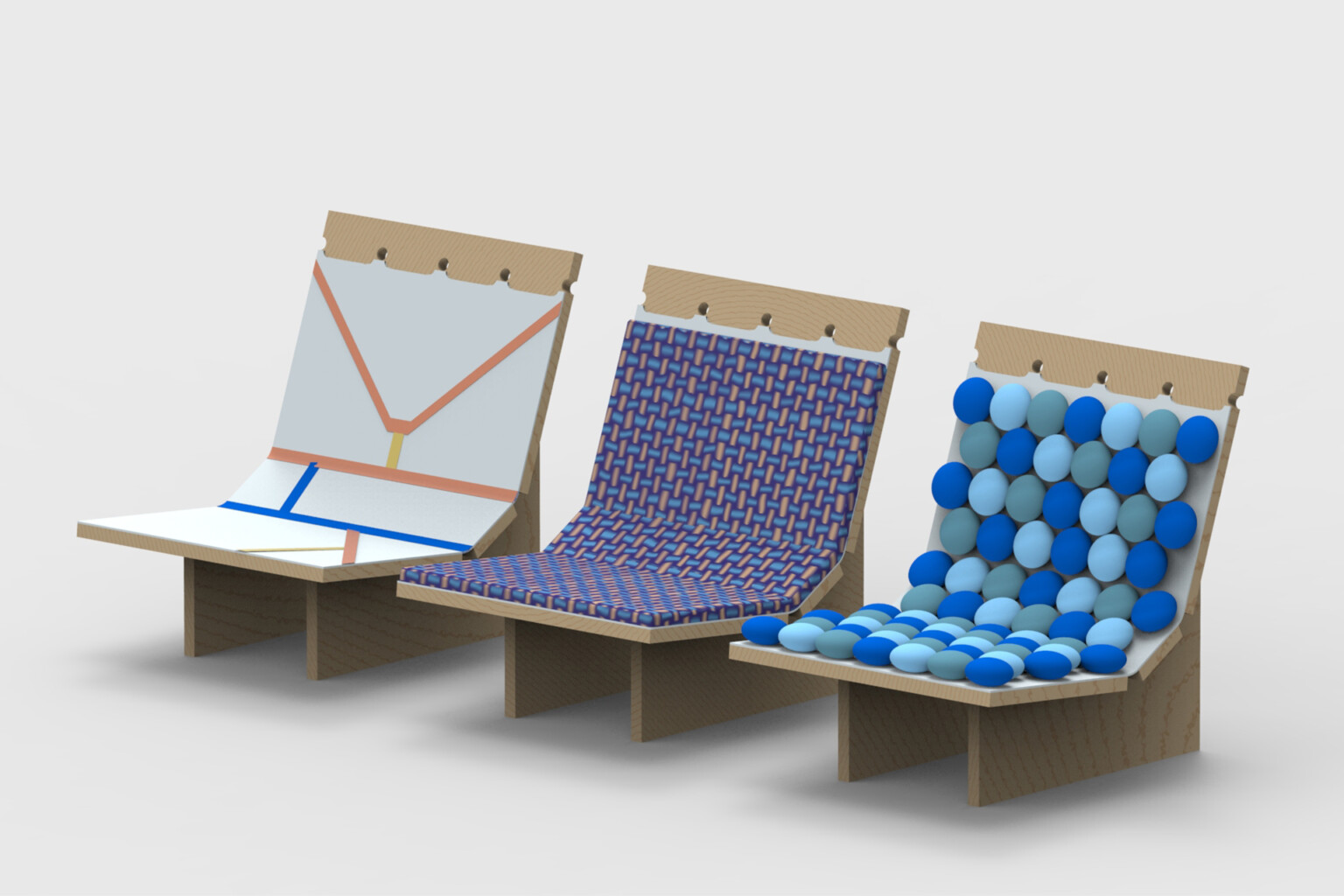 Métiers à créer, Imeif , Montpellier (FR) 2019
A desire to invent soft materials specific to the comfort of furnishing with the up-cycling of obsolete soft materials. Co-design with craftswomen with textile skills such as crochet, upholstery, lace, fetla, embroidery. This work is the result of a collaboration with the association Imeif which accompanies a group of women with textile skills towards qualification and employment.  Exhibition at the Arabesques festival in Montpellier.
Désir d'inventer des matières souples spécifiques au confort de l'ameublement avec l'up-cycling de matières souples désuètes. Co-design avec des artisanes aux savoir-faire textiles, tels le crochet, le capitonnage, la dentelle, le fetla, la broderie. Ce travail est le fruit d'une collaboration avec l'association Imeif qui accompagne un groupe de femmes aux savoir-faire textiles vers la qualification et l'emploi.  Exposition au sein du festival Arabesques à Montpellier.
Avec Sarah Chevillard, stagiaire.